Punktuation Mag's Tracey Moyle chats to Canadian rock/punk trio The OBGMs frontman Densil McFarlane about their new album The Ends and their unique sound that's bringing a new dynamic to the world of punk rock.
Toronto based punks, The OBGMs (which stands for The Oooh Baby Gimme More) have released their sophomore album, The Ends, and it's like nothing you've ever heard before.
With reviewers stretching to find the words to describe the initial impression you get from an OBMG's track, the struggle is evident. With comparisons from fellow Toronto punks PUP, to The Pixies and Bad Brains right through to Nirvana and Rage Against The Machine – the observation is vague simply because this Canadian trio is like no one else making music today.
"I'm a student of music and I'm also not a student," said frontman Densil McFarlane. "I started a rock band not knowing anything about rock. I just wanted to be loud. I don't feel like I was influenced or if I was influenced, it was in a way I was able to shape. I just wanted to be myself. I think the way people describe music is through comparisons, but if anyone is going to take in our band I would say that people would be hard-pressed to find a band that sounds like us. Which is a good and bad thing."
To have a sound that is like no one else is definitely not a 'bad thing'. Especially in The OBGM's case. It's as if they've taken their favourite mixed tape and created one big sound from every brilliant song on there.
"We are a black-fronted band, and we aren't afraid to make waves. We already look different, so we are going to go ahead and sound different. We made an album about people not caring about us and how it makes us feel, what we're willing to do to make music and how far we're willing to go. And that's pretty far."
"We just want to stand out, we just want to sound different and we don't want to play by any rules. We want to make our own sound." – The OBGMs – Densil McFarlane

Tweet
The Ends takes listeners on an emotional ride through the albums ten tracks, recounting a time in McFarlane's life when seeing a positive future seemed impossible.
"I went through a three years writer's block where I didn't make any music because I was afraid of what people would think. And just getting through it was a saving grace for me."
They have captured an eruption of emotions and injected them into every word. With McFarlane, the band's main songwriter, the music has come from a very personal place, at a time when the singer thought music was over for him.
"I was in a dark room with a full bottle of liquor that became an empty bottle. It was a tough place. I was considering breaking up the band and leaving music because I'm wildly insecure about showing people what we were doing. I just wanted people to like it. I hate the way that makes me feel."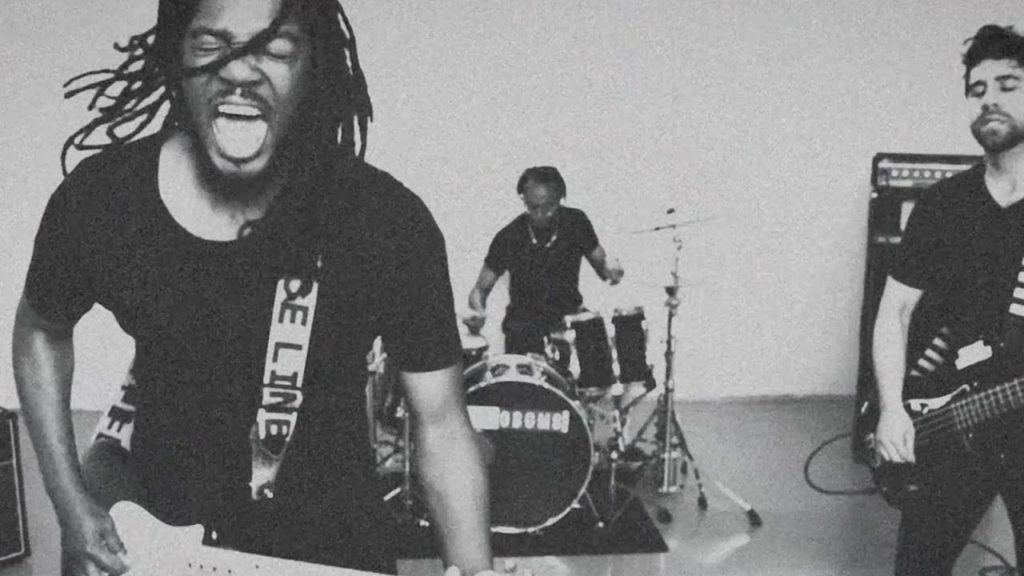 However, it's sometimes our darkest days that help us turn around and see just how bright the future can actually be. McFarlane goes on to say:
"In that 'I-spent-so-much-time-on-this-do-you-like-it-or-not? process, I discovered I was making music for the wrong reasons. I was making music I hoped people would like, as opposed to making music that came out of my body. I was able to rediscover how to make music again for myself and honestly, it's been great. I have a team of guys who believe in the process and offer their own unique things to the songs, and it's been a really great ride"
With five singles already dropped from the album including latest track All My Friends , McFarlane and the band have definitely made the most of their time in lockdown.
"I'm into videos right now. I've shot and directed our last few videos. I picked that up through the pandemic. It's really fun to do," explained McFarlane. "It's calming and relaxing to turn a part of your art into visual art – into a piece of something. I've been using that skill I developed to help uplift other black indigenous and people of colour who need support, need direction. If there is any way I can do it and use some skills I have, whether it's grant writing or video production or whatever it is, I'll do it. I've shot about five other videos for five other artists around the Toronto area."
With such a personal connection to the music, the question had to be asked 'Is there a favourite track on the album?'
"I have a few. I would say the first on the album Outsah just because it's a part of my favourite memory of recording. Our producer, David Schiffman (Trash Talk, PUP, Rage Against The Machine) was messing around with the arrangement on the fly. When he came with it and he dropped it on the first verse he was like, 'that's how you start a record'. The joy I felt, I'd never been happier. Just to get that validation from someone who's taking calls from Billy Corgan in the middle of our recording session you know. It was a big deal for me."
On the future of music after the pandemic that has changed the world, McFarlane sees a very different future. There is a lot of concern around the future of young bands. In countries like Australia and New Zealand music is returning to a semi-normal state. Local bands are thriving with the lack of international touring and the public's craving for live music being fuelled along by their own local legends. However, in places such as Canada and the U.S., things are very different. McFarlane shares his concerns for local artists.
"A lot of bands went radio silent over COVID because they stand behind their music and they don't know what to do when they don't have songs released and tour. When COVID is 'done', when there is a vaccine and, we are back to festival season if that ever exists again, all the large bands that have taken time off, are coming back hard. All these bigger bands will be on tour and, the smaller band will be at a major disadvantage."
Is there a way to stay on top of it? The OBGMs are sure as hell doing everything they can to do exactly that.
"We're a smaller band and we've made sure we stayed as loud as possible during this time. We're trying to catch up to that megastar. And through this time we have made connections with the larger bands that would be interested in taking us on tour when there is a road to go on tour on. I think everyone needs to do that right now because the noise is going to get louder and louder by next fall I think."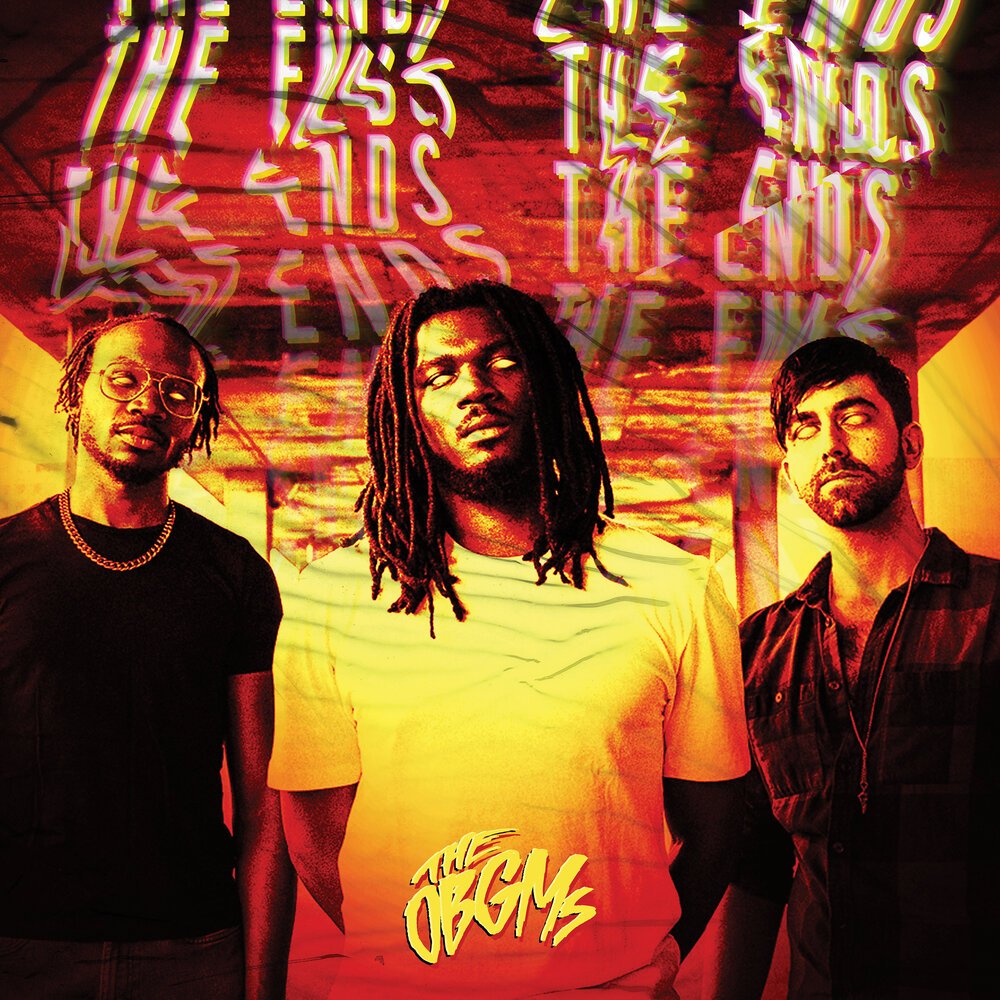 But surely there will always be a need for new music in the world despite (or maybe even because) of the absolute shit fight the world has been through in 2020? McFarlane has no plans of giving in to the aftermath of the pandemic.
Music is more than just a job, to anyone who carries this passion in their soul, whether you are a musician, producer, writer or passionate fan. McFarlane sums it up with something he once heard a fellow musician say.
"One of the best quotes I've ever heard in my life and has kept me motivated for making music is: "You want to do music not to make money, you want to do music for not really anything but to chase the sun around the world". And I was like, 'Yes!, that's what I want to do,'."
The End is out now on all streaming platforms.
Or even better, you can support the band and purchase a CD or Vinyl copies HERE!
---
Follow The OBGMs For More On Socials
---
If you liked this story, check out these…….
Everyone should have a soundtrack playing loudly in the background of their life. I was born moshing to my own beat and have never swayed from my love of music. Spreading my passion through the written word is my soul's purpose. My punk heart beats loudly with the rhythm of my rock soul. I plan to continue to mosh like no one gives a shit.
Click on Tracey's photo for more of her articles!