The Network, have released their new album Money Money 2020 Part II: Told Ya So! streaming on all platforms.
Hot on the heels of the bands Trans Am EP The Network has released the follow up to their 2003 debut album Money Money 2020.
This clandestine new wave Green Day side project has dropped a 25 track album poking fun at dystopic futures, technology, and the mind-melting abilities of culture in general, appeasing fans who have been following the mysterious masked men for months or even years.
"To no surprise 2020 is upon us and it looks exactly as our prophecy predicted. As one final warning on December 4, 2020, we will release 'Money Money 2020 Pt II: We Told Ya So!'. We are at Threat Level Midnight." – The Network

Tweet
Green Day frontman Billie Joe Armstrong, AKA The Network's Fink, has continuously denied any involvement claiming "I don't know who [The Network] is. And we are not @thenetwork" whilst sharing posts and video's from the mysterious band.
Money Money 2020 Part II: We Told Ya So! is available to stream now. The album will be released on CD February 12th, 2021 and vinyl April 30th, 2021.
Pre-order a copy here.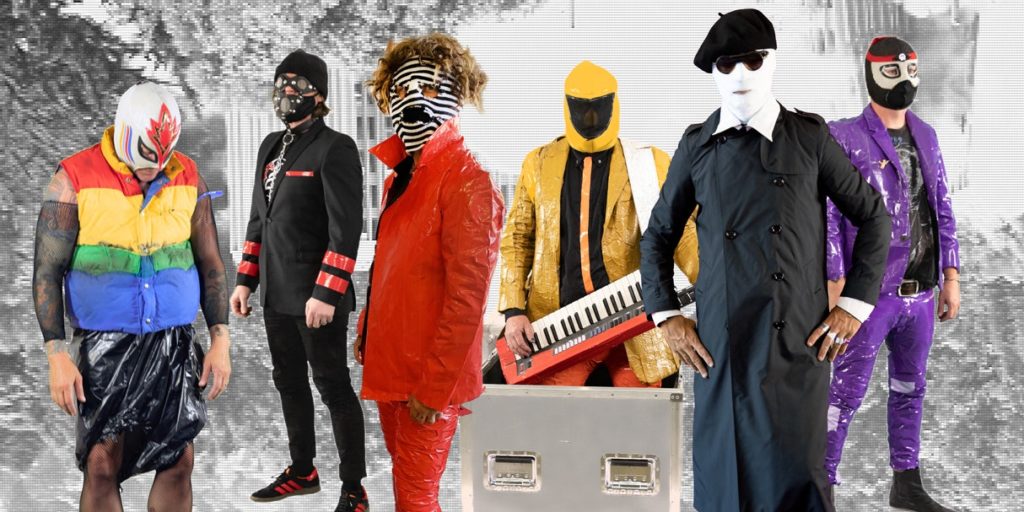 ---
Keep Up With The Network on Socials
Everyone should have a soundtrack playing loudly in the background of their life. I was born moshing to my own beat and have never swayed from my love of music. Spreading my passion through the written word is my soul's purpose. My punk heart beats loudly with the rhythm of my rock soul. I plan to continue to mosh like no one gives a shit.
Click on Tracey's photo for more of her articles!