Less than a year after their library performance of 'Racist, Sexist Boy' went viral, The Linda Lindas are preparing to release their debut album on Epitaph Records.
The 10-track 'Growing Up' will be out digitally on 8 April, with physical formats expected 3 June, and its release is being trailed with a cat-themed, iPhone-shot video for its title track.
'Growing Up' (the song) was written by vocalist/guitarist Lucia de la Garza, who, with Bela Salazar (guitar, vocals), Eloise Wong (bass, vocals) and Mila de la Garza (drums, vocals), makes up the Los Angeles-based, half Asian/half Latinx punk band.
Their new music video was directed by Humberto Leon, co-founder of fashion brand Opening Ceremony and owner of Los Angeles restaurant CHIFA.
He said: "Directing my first video for The Linda Lindas was a dream come true because I love the message and voice the girls have, and I am a true fan.
"I was really inspired by the girl's love of cats and wanted to take that to the next level, and so the video is a conversation about turning points in their lives all being viewed through the gaze of their cats. It creates a narrative of whether the cats want to trade places with the girls or vice-a-versa."
Tonight, the band appear on US TV, performing on The Late Show With James Corden – having already appeared on Kimmel, and they plan to host a live streaming mini-concert from Leon's CHIFA restaurant in east LA on 3 February.
'Growing Up' follows The Linda Lindas' Bandcamp-released self-titled debut EP, which arrived in December 2020 and featured No Clue, Missing You, Never Say Never and Monica, the latter featuring 'guest meow' by Snacks.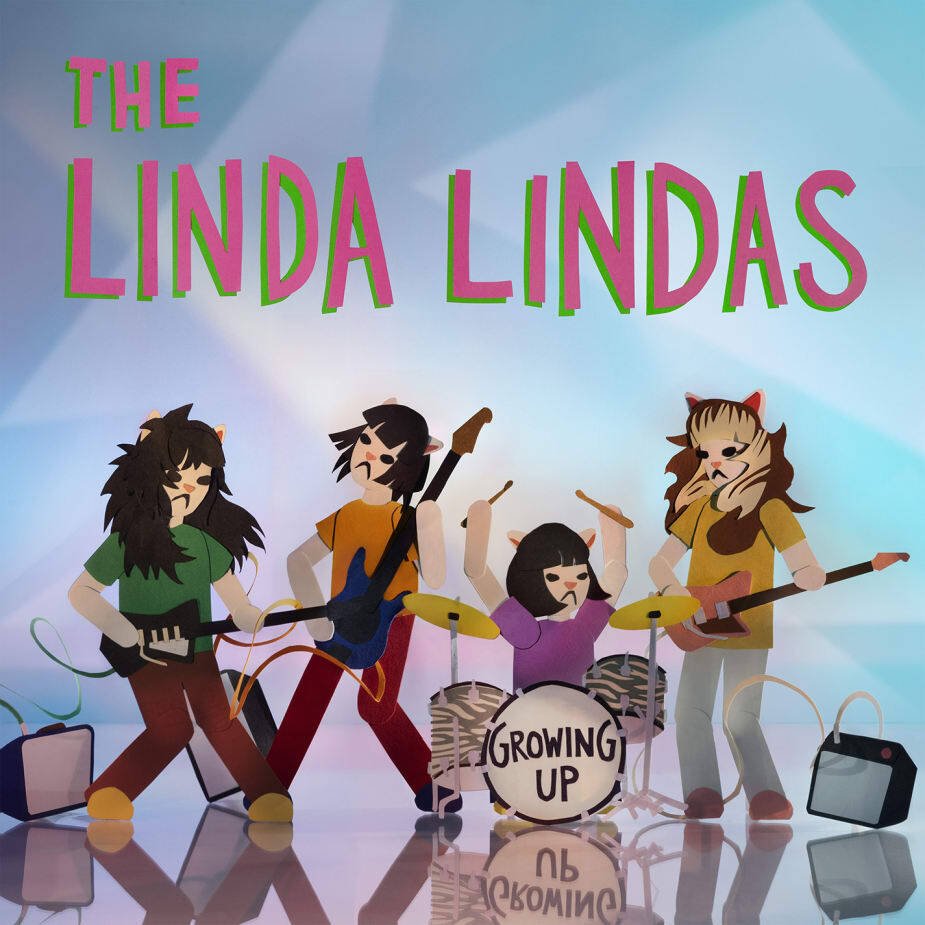 Growing Up Tracklisting

Oh!

Growing Up

Talking To Myself

Fine

Nino

Why

Cuantes Veces

Remember

Magic

Racist, Sexist Boy
---
Follow The Linda Lindas on Their Socials
---
More Punk Stories…
I'm a punk rock aficionado, martial arts pupil and fair-to-middling student of the Bengali language. I'm also a journalist, writer and editor, specialising in medicine and technology.
Click on Dom's photo for more of his articles