The Blackburn four-piece are back with an infectious new single 'Modern Life'.
Following on from their 'Feel It' single and a packed out hometown show earlier this month, the band's new single blisters with live-ready, rollicking rock energy that nods to the genre's pioneering past masters.
With fractious, looping guitar lines, relentless drum smashes and twangy, Britpop-tinted vocals, 'Modern Life' tells a timely tale of a dilapidated and defective society. Certainly seems topical right? As songwriter and guitarist Brad Hayes explains:
"'Modern Life' promotes a voice of the disenfranchised youth. It best summarises our story as a band so far: razor-tongued lyrics, relentless energy and stadium-sized choruses. We rely on new writing tools to open up new avenues for social commentary. On this track we use a 12-bar blues, late '50s-inspired guitar riff — most commonly used by the likes of Jerry Lee Lewis and Eddie Cochran — to help shift our narrative to present times."
Blending scorching social observations with infectious riffs and mordant melodies, the band bring the post-industrial imagery of their own northern towns to the fore. 
The Illicits are George Richards (vocals), Brad Hayes (lead guitar), Joe Mitchell (bass) and Matt Cottam (drums). With 'Modern Life' arriving as just their fifth single to date, the four-piece have already amassed a cult following with their electric live shows in their hometown and beyond.
Having played riotous live shows in Nottingham and London this Autumn, The Illicits also sold out a headline show at Blackburn's Electric Church in record time and by popular demand,  have announced two extra dates at their hometown venue for this December. 
The Illicits will also be playing a headline set at Glasgow's Hug & Pint in December. For more details and ticket buying information, click HERE.
Stream the new single on all services HERE.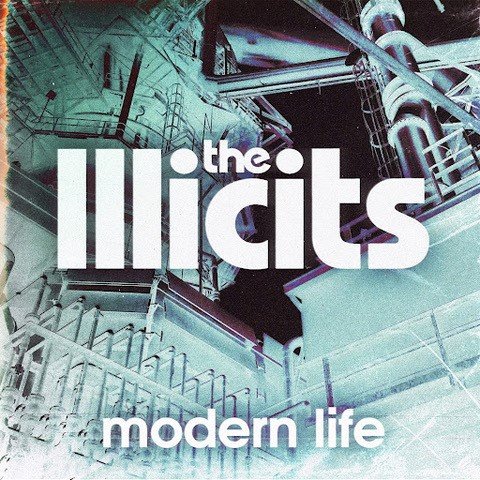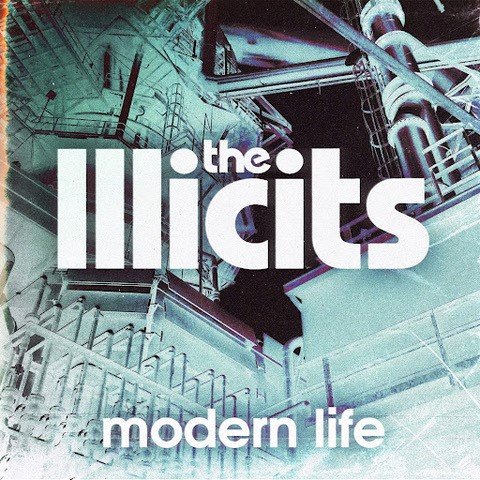 ---
Follow The Illicits for more…
---
More of the latest from Punktuation: