Legendary Aussie punks announce new dates following their Air Awards nomination for 'Best Independent Rock Album for 'I'm Sorry Sir, That Riffs Been Taken.'
In March, the Hard-Ons kicked off their 'I'm Sorry Sir, That Riff's Been Taken' tour – their first tour with new singer Tim Rogers – only to hit a hurdle after the first three shows. Covid hit the band, and while they were able to go on and play later dates, their entire NSW run had to be postponed. Those shows – in Wollongong, Sydney, Newscastle and Avalon – are set for next week, and the band has also now announced a long-anticipated run of West Australian shows in August.
The West Australian run is as follows:
Thu Aug 4 – The Prince, Bunbury TIX
Fri Aug 5 – Amplifier. Perth TIX
Sat Aug 6 – Indian Ocean Hotel, Scarborough TIX
Sun Aug 7 – Mojo's, Fremantle TIX
The announcement of WA dates follows the band's recent AIR Awards 'Best Independent Rock Album Award' nomination for I'm Sorry Sir, That Riff's Been Taken, and the group's much-viewed surprise APRA Awards performance of "Know Your Product" in tribute to The Saints' Chris Bailey.
The Hard-Ons' tour follows the unprecedented chart success and fantastic response to their new 'I'm Sorry Sir, That Riff's Been Taken' album – their first with new singer Tim Rogers.
As the shows too fate have proven, the tour is unmissable; the band is in magical form. The magic comes in part from the fact that Tim Rogers has proven himself the perfect new addition to the band, which in turn is partly because he has long been one of the band's biggest fans.
He recently told Blunt: "I'm a fan first and foremost. [They were] the first band I loved that I could see, the first band I got my nose broken too, [and the first band] I lost my hearing too. There are so many firsts. And then to be in the rehearsal room… I looked over at Blackie's amp and went, 'Oh, that's the amp.' And I saw the SG, and I was like, 'That's the SG.' I've been watching him play with those since 1986."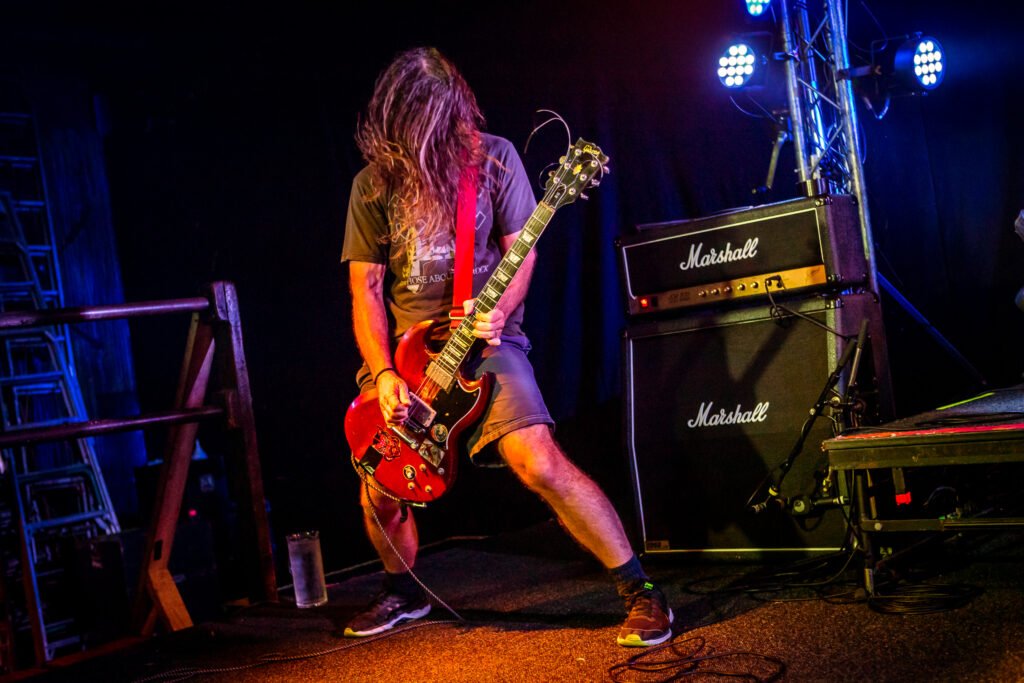 One of Australia's most loved and influential bands from the mid- '80s through to now, the Hard-Ons came out of the multicultural South-West Sydney suburb Punchbowl. They quickly won a large following nationally with their irreverent attitude and catchy, noisy high, energy sound.
Appearing on the Radio Birdman-influenced Sydney scene of the early '80s and preceding the punk-pop boom of the '90s, the Hard-Ons were a musical bridge. They became a punk and alternative music sensation, blowing open doors by incorporating disparate elements – like a range of metal styles, from glam to thrash – which were previously unheard in Australian punk.
All the while, they were forced to push through other barriers, barriers that appeared because of their mixed ethnicity and their willfully transgressive and irreverent nature, which was typified by their name and by Ray's outrageous artwork.
In their early days, the Hard-Ons shared bills with the likes of the Ramones and Nirvana and appeared on numerous Big Days Out. They scored a never-bettered 17 consecutive number ones on the Australian independent charts and, in 1989 were the only Australian band still based in Australia to hit the top 5 in the NME charts (the only Australian artists to have achieved that – Nick Cave and the Go-Betweens – had both been UK-based).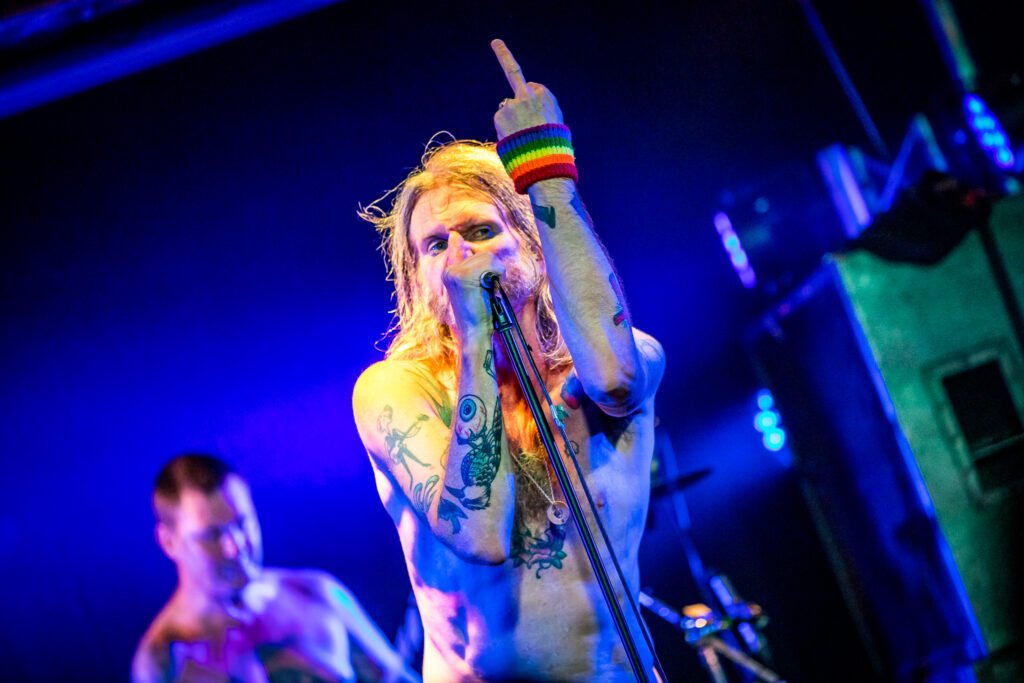 Despite break-ups and the formation of other bands (Ray & Blackie's other ongoing band Nunchukka Superfly) and, in Blackie's case, a solo career, the Hard-Ons undertook their 19th European tour in 2018, when they played the massive metal festival Hellfest, alongside Judas Priest, Iron Maiden and Joan Jett. Soon to celebrate 40 years together, their new album with new kid Tim Rogers is their 13th.
Over the years, the Hard-Ons have won the vocal support of artists like Dave Grohl, Henry Rollins, and Jello Biafra. They've influenced subsequent generations of punk bands – from the Meanies to Frenzal Rhomb to Private Function –, as well as a wide-ranging groundswell of Australian alternative artists – from You, Am I to Spiderbait to Silverchair to Regurgitator to Magic Dirt to Powderfinger to the Dirty Three to the Chats – each of whom has been inspired by the Hard-Ons' energy, free spirit and uncompromising dedication.
---
Follow Hard-Ons On Their Socials
---
Need more punk in your life?
Punktuation Magazine For All Your Daily Punk News, Features, Interviews, Lifestyle and more!