With the world going to hell in a handcart, The Guru Guru have 3 minutes of solutions in new track 'Make Less Babies'.
Belgian rockers The Guru Guru have brought together a list of behaviour modifications and top tips for avoiding an apocalypse – and they've managed to squeeze them into 3 minutes of tongue in cheek, sardonic rock. 
"Make Less Babies" is only the first in a list of suggestions in this new track of the same name.
Commenting on the track and video, which sees vocalist Tom "the Bomb" Adriaenssens behind an altar preaching tongue-in-cheek tips to a crowd at the 'Global Disaster Avoidance Convention' on how to save the world, Adriaenssens says:
"Imagine you're suddenly a guru. You're being asked to speak in front of millions of people, televised worldwide, at a conference for saving the planet. You have 20 minutes to make the PowerPoint presentation. Make it worth our while. Don't forget about the fact that you're super crabbed about just becoming a guru and everything."
"I thought of the first version of 'Make Less Babies' when I took my dogs to the park and it was full of trash. Litter p*sses me off.
Add to that my dogs eat up anything remotely food-like. All I thought of was the tempo and the lyrics. When I'm frustrated, I become sarcastic. This song could be a modern take on the 10 Commandments."
It's an exhaustive list and we would hope some things would be widespread common sense ("Keep Your Pee Pee in Your Pants") but looking around at the state of the world, maybe the obvious needs saying. 
And being said in Adriaenssen's trademark deadpan vocal style (with a hint of The National's Matt Berninger) accompanied by an increasingly frantic and ominous post-punk musical score, perhaps it's catchy enough for the world to take heed?
Happily dealing in deep express art rock since 2012, The Guru Guru combine feverishly angular guitars with off-kilter poly-rhythms, all complimented by Adriaenssens' trademark erratic and unhinged vocals.
This latest single is taken from the band's upcoming album- 'Make (Less) Babies' which will be released on 27th October via Swiss label Humus Records in collaboration with French label A Tant Rêver Du Roi Records.
The band also have live dates planned across Europe, including a stint supporting Dutch alt-rock icons De Staat. See below for live dates. 
Main Photo Credit: Eva Vlonk
17/08/23: ArcTanGent Festival, Bristol (UK)
26/08/23: Farm Festival, Noorderwijk (BE)
08/09/23: Burn It Down Festival, Torquay (UK)
09/09/23: Signature Brew, London (UK)
15/09/23: Wrong Fest, Sofia (BG)
06/10/23: Bolwerk, Sneek (NL) (w/ De Staat)
07/10/23: Burgerweeshuis, Deventer (NL) (w/ De Staat)
10/10/23: Mezz, Breda (NL) (w/ De Staat)
19/10/23: Petit Bain, Paris (FR)
27/10/23: La Cave Aux Poetes, Roubaix (FR)
28/10/23: Fri-Son, Humus fest, Fribourg (CH)
31/10/23: La Ferronnerie, Pau (FR)
01/11/23: Rise & Fall Festival, Niort (FR)
02/11/23: Sortie 13, Pessac (FR)
03/11/23: Quai M, La Roche Sur Yon (FR)
04/11/23: Le Florida, Agen (FR)
09/11/23: Farrm, Hasselt (BE)
10/11/23: L'Antre Peaux, Bourges (FR)
11/11/23: Le Ferrailleur, Nantes (FR)
16/11/23: Chinastraat, Gent (BE)
01/12/23: Le Confort Moderne, Poitiers (FR)
02/12/23: Connexion Live, Toulouse (FR)
08/12/23: Fluor, Amersfoort (NL)
09/12/23: V11, Rotterdam (NL)
15/12/23: La Zone, Luik (BE)
16/12/23: Paul B, Massy (FR)
Follow The Guru Guru on Their Socials
Need more Punk In Your Life?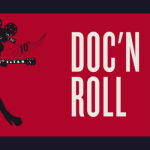 Punk News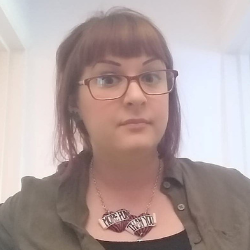 In it's 10th year, the Doc'N Roll Film Festival is celebrating a decade of inspiring, entertaining and vital films about the musicians we love.
Read More »