Captain Sensible admits the late Lemmy Kilmister "saved" The Damned.
Former Damned member Rat Scabies formed Les Punks with singer Dave Vanian, co-founder Captain Sensible and Motorhead's Lemmy for a gig in 1976. The Damned briefly reformed with the Les Punks line-up in early 1979, but  performed as The Doomed so they wouldn't run into legal issues with trademarking the moniker.
Captain Sensible switched to guitar and keyboards and they had Lemmy on bass for some demos and a handful of live performances.
As well as wishing they did more shows with the 'Ace of Spades' rocker, who was offered the role of bassist permanently but declined, Sensible admitted the punk rock group wouldn't still be here today without the "encouragement" of Lemmy – who died in December 2015 aged 70.
He said: "I was thrilled to make that noise again. Sensible said of the recent 'original line-up tour'
"The fact we could still do it was terrific.
"But the real revelation was the friendship with members of the band. Any arguments and nastiness in the past, that didn't seem to matter. I mean, we're all old bastards now! Back in'76/77 we were a bunch of drunken egotistical narcissists, and with our volatile personalities, it was always gonna implode. But it was a genuinely nice atmosphere on those shows. We'd love to have done more and I'd still like to do more."
Asked if he wishes they'd done more shows with Lemmy as The Doomed, Sensible told May's issue of Uncut magazine: "Yeah, that would have been good. In fact, we did offer him the job permanently, because he saved the band, really. When Brian James] left in '77, he was the main songwriter, and I think we were considered to be pretty washed up. Without Lemmy and his encouragement, I don't think we would have gone on. But he had another band to do, so he couldn't do it full-time."
He said of the late Motorhead rocker's nature: "Lemmy was a great man – a real charmer, an absolute gentleman. But he always reserved the right to be as fucking rude as necessary if the occasion demanded it!"
The Damned are currently on the UK leg of their European tour with their next show being on March 31 at Cardiff Great Hall. The tour ends on April 21 at Alexandra Palace Theatre in London.
Mar 31: Cardiff Great Hall, UK
Apr 01: Southend Cliffs Pavilion, UK
Apr 02: Oxford O2 Academy, UK
Apr 04: Nottingham Rock City, UK
Apr 05: Liverpool O2 Academy, UK
Apr 07: Newcastle NX, UK
Apr 08: Glasgow O2 Academy, UK
Apr 10: Leeds O2 Academy, UK
Apr 11: Manchester Albert Hall, UK
Apr 13: Birmingham Town Hall, UK
Apr 14: Bristol O2 Academy, UK
Apr 15: Norwich The Nick Rayns, UK
Apr 17: Brighton Dome, UK
Apr 18: Southampton O2 Guildhall, UK
Apr 20: London Alexandra Palace Theatre, UK
Apr 21: London Alexandra Palace Theatre, UK
Follow The Damned on Their Socials
Need more Punk In Your Life?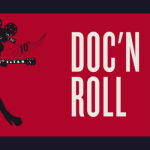 Punk News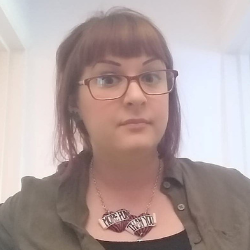 In it's 10th year, the Doc'N Roll Film Festival is celebrating a decade of inspiring, entertaining and vital films about the musicians we love.
Read More »
Punktuation Magazine For All Your Daily Punk News, Features, Interviews, Lifestyle and more!