The Chats will be heading back to the US again later this year, this time for a co-headline tour with The Bronx.
"Madness guaranteed," said The Bronx, whose 'Bronx VI' album is out now, on Twitter.
The 15-date October run will also include special guests Drug Church and Scowl and is the second stateside outing this year for the Australian pub punks, who also appeared at California festival Coachella.
For their part, The Chats – last in the US earlier this year to play out their 2020 album 'High Risk Behaviour' – will have a new album out. Arriving next week, 'Get Fucked' features a harder, faster take on their no-nonsense punk rock, as trailed by the singles 'I've Been Drunk In Every Pub In Bribane', '6L GTR' and 'Struck By Lightning'.
The band will be supporting it first with an Australian tour with Mean Jeans and then after The Bronx dates and an appearance at California's Aftershock festival, the trio will be the main support in Australia and New Zealand for Guns N' Roses.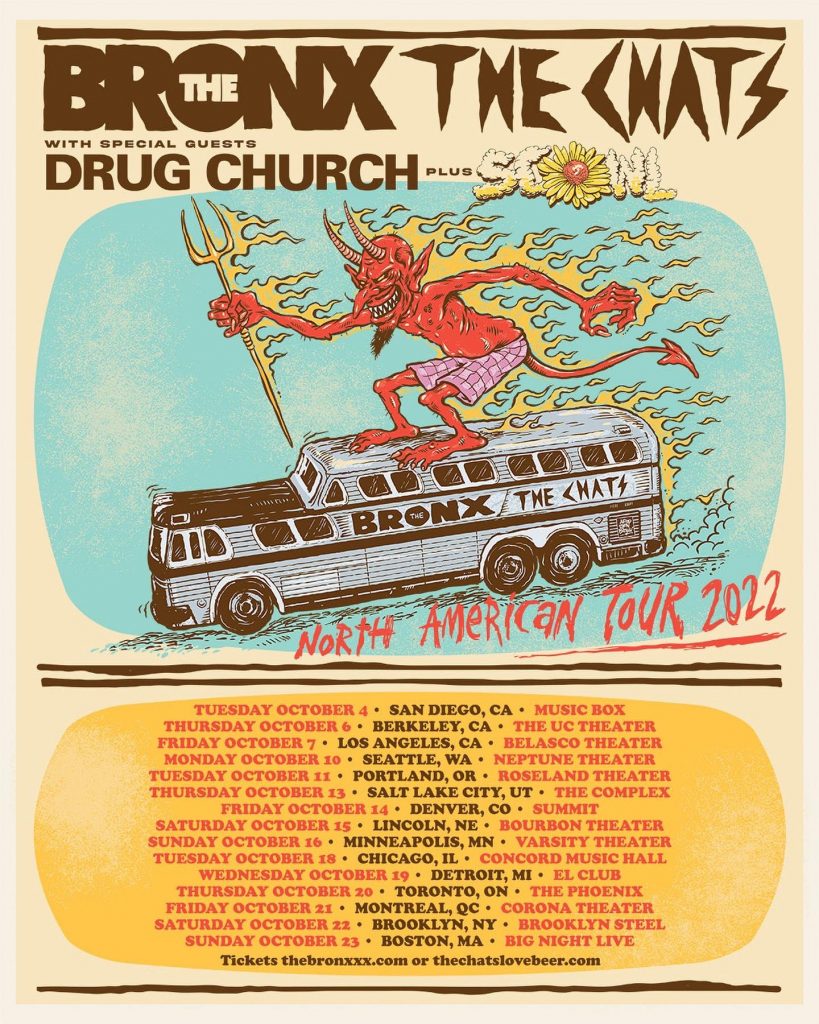 ---
Follow The Chats on their socials
---
More stories from Punktuation:
I'm a punk rock aficionado, martial arts pupil and fair-to-middling student of the Bengali language. I'm also a journalist, writer and editor, specialising in medicine and technology.
Click on Dom's photo for more of his articles