Aussie garage punks have a massive year ahead
It's been a rough couple of years for bands but, things are starting to look up in the live scene for 2022. The road ahead for Aussie larrikin punks The Chats is eminently paved in gold! They may have had to cancel their European tour but the UK dates are still on and afterwards the US/Canada tour with Mean Jeans and Thick is still going forward in April/May.
Then there's the Aftershock festival in Sacramento where they will play alongside My Chemical Romance, Papa Roach, A Day to Remember, The Distillers and a heap of other big-name bands. If that wasn't enough they announce they are the support band for possibly the most popular live outfit in the world right now – the Foo Fighters on their Australian tour starting at the end of November. With all this, they won't have time for Smoko!
New track 'Struck By Lightning' has the three-piece channeling an old school UK punk sound with some start/stop staccato in the chorus as the band shouts "Struck-by….light-ning!" There is no hidden meaning in the title, it's a literal description delivered with bratty force and loose, high-energy instrumentation. The video is directed by Matt Weston and retains the humour we've come to expect from the band.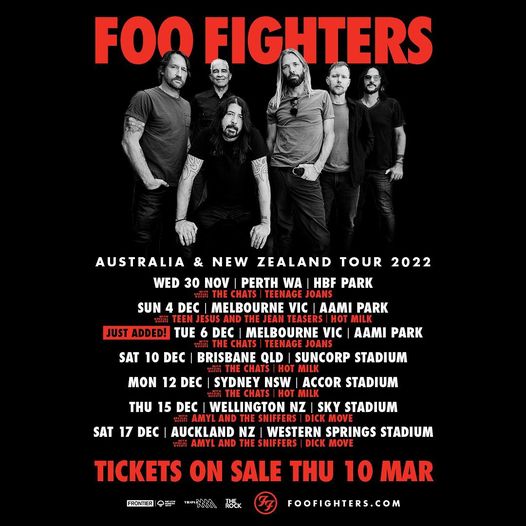 ---
Follow The Chats on socials
---
More Punk News
The Undertones: "We were always trying to be as good as Television or the New York Dolls."