The NY ska band have had a few delays getting this release out but we finally get to hear their full length collection of upbeat, introspective tracks!
The Abruptors is comprised of members Mike Geraci (lead vocals/guitar), Toni LaMantia (lead vocals, keys, saxophone), TJ Izzo (valve trombone), Alex Schultz (drums), and Kyle Gustafson (trumpet, trombone). Together they form a veritable ska powerhouse. About their upcoming album, 'Noticeably Cheerless', the band says, "it explores navigating through a life you once thought you had figured out."
The album is 10 tracks of high energy and affirming combos of soul, ska and rocksteady. 
Tracks like 'Stuck With Me' and 'Hold On' have a laid back sound but with an underlying empowering message about figuring out your own strengths and getting on with life. 
We've been treated to singles like 'Best Wishes, Warmest Regards' and 'When I Change' as teasers for the album and if you enjoyed those tracks sense of fun and heart then you're gonna love the rest of the album!
With their everpresent sense of confessional honesty, The Abruptors explore loneliness in 'Waiting Forever', "You say you're alone now, a feeling that hits home to me / Overwhelmed by a darkness, you'd need a light to help you see," lead vocalist Toni LaMantia sings.
As always, the band tackles difficult topics without pause and is backed by a brass section that injects infectious energy into every track. 
With some great harmonies throughout, a strong brass contingent and lyrics that champion the underdog, this is a feel good release that will have you bopping along in no time. 
'Noticeably Cheerless' is out on all major streaming platforms on February 24th via Asian Man Records. Or you could treat yourself to the vinyl from Asian Man Records HERE.
Best Wishes, Warmest Regards
The Selfish
Anxiety
Waiting Forever
Who What Where?
Hold On
Stuck With Me
Just Another Day
When I Change
Lonely Saturday
Follow The Abruptors on Their Socials
Need more Punk In Your Life?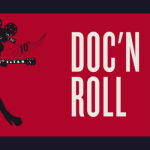 Punk News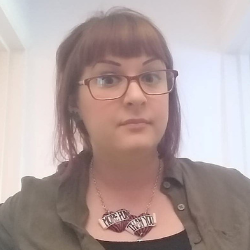 In it's 10th year, the Doc'N Roll Film Festival is celebrating a decade of inspiring, entertaining and vital films about the musicians we love.
Read More »