Sip on these boozin' bangers that quench your thirst for punk, while keeping it sober and raising funds for a worthy cause.
Are you ready to raise the bar for a good cause? Matt, our editor-in-chief, who lives on the other side of the world, down there in Australia, is doing a 'Dry July' to raise money for those impacted by cancer.
The team at Punktuation! is starting Matt off on his alcohol-free month with the best ten punk songs about drinking – yes, we're bastards!
So, let's toast to a great cause and rock out to some of the greatest punk drinking songs ever. If you want to help Matt smash his goal of 600 Aussie dollars please feel free to donate HERE  and give cancer the middle finger. 
Cheers to that!
(Scroll to the bottom of this post for more info on Matt's fundraising efforts)
10: Bottled violence - Minor Threat
Bottled Violence from this Hardcore Punk band from Washington D.C. is about drinking too much, being a dickhead and having a punch up!
"Lose control of your body
Beat the shit out of somebody
Half-shut eyes don't see what you hit
You don't take any shit
Go out and fight, fight"
9: Who Spilt My Beer - The Adicts
'Who Spilt My Beer' is a track taken from The Adicts 'Bar Room Bop' EP that was later added as a bonus track to the '93 re-release of their 1981 debut album, 'Songs of Praise'.
"Who spilt my beer? Who spilt my beer?
I'm asking you to tell the truth,
who spilt my beer?"
8: Banned From The Pubs - Peter and the Test Tube Babies
In 1978 two 17 year old punks, Peter Bywaters and Del Strangefish, formed Peter and The Test Tube Babies After two rehearsals they made their first recording 'Elvis Is Dead', and it was featured on the John Peel Show. Their first single 'Banned From The Pubs' soon followed, and fans and press freaked out in equal measure.
7: I wanna Be an Alcoholic - NOFX
This track is taken from The Longest EP  (that's not actually an EP; it is a compilation of songs from 1987 to 2009, plus rarities, out of print material and previously unreleased outtakes.) At 31 seconds long perhaps NOFX were too drunk to make it any longer? Hic!
6: Drunken Lullabies - Flogging Molly
When you're a few drinks in, there's something about Celtic Punks Flogging Molly songs that makes you want to sing along at the top of your lungs and dance around pretending that you're starring in Riverdance… or is that just me?
5: Somebody Put Something In My Drink - Ramones
Somebody Put Something in My Drink is a song by the Ramones from their 1986 album Animal Boy. Written by Ramones drummer Richie Ramone, who joined the band in 1983, "Somebody Put Something in My Drink" was based on an actual incident in which he was given a drink spiked with LSD. 
This song is about a guy who spends his time drinking six-packs of beer, and doing very little else. Rumour has it that this song is about Keith Morris, who fronted Black Flag between 1976 and 1979. Morris admitted that his drinking caused a tension between him and the rest of the band. "Whenever there would be arguments, everyone would be pointing their finger at me, and it would be my fault."
3: Barroom Hero - Dropkick Murphys
One of the best feel-good-hardcore-sing-with-your-arms-around-one-another-rock-out-drinking-fighting songs ever!
'Barroom Hero' tells the story of a man who is a regular at a bar and paint a picture of someone who spends a significant amount of time drinking and fighting. The song explores themes of camaraderie, loyalty, and the allure of the bar room culture.
2: Hurry Up Harry - Sham 69
'Hurry Up Harry' was released in October 1978, and came from Sham 69's second studio album 'That's Life.'  It reached number 10 in the UK for eight weeks. Probably the best sing-a-long punk drinking song ever!
"Come on come on
Hurry up Harry come on
We're going down the pub
We're going down the pub."
1: Too Drunk To Fuck - Dead Kennedys
'Too Drunk to Fuck' is the fourth single by Dead Kennedys and released in May 1981 on Cherry Red Records. The single reached Number 36 in the UK although it was not stocked in some record shops because of its provocative title. It was also the first UK Top 40 single to include the word "fuck" in its title… Naughty!
"Hey, friends,
I'm taking on Dry July! And no, it's not because I'm trying to become a teetotaler – I couldn't do that. I mean, think about it. 24 hours in a day, 24 beers in a case. Coincidence? I don't think so! I'm doing it to help raise money for cancer research and support. 
Cancer sucks. I know because I've had two close family members have a 'dance' with the bugger.
So, if you want to join me in giving cancer the middle finger, please click the button below and donate. Let's show cancer who's boss!"
I'll drink to that… oh, wait! Bugger!
Matt Wallis, Founder & Editor in Chief | Punktuation! Mag
Need more Punk In Your Life?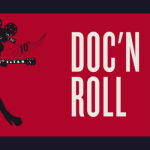 Punk News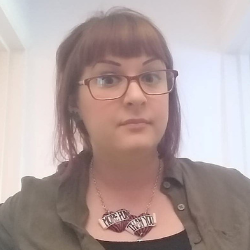 In it's 10th year, the Doc'N Roll Film Festival is celebrating a decade of inspiring, entertaining and vital films about the musicians we love.
Read More »
Punktuation Magazine For All Your Daily Punk News, Features, Interviews, Lifestyle and more!