Neighbourly Punk bands celebrate the new year with a split EP Release via Don Giovanni Records
Ringing in the new year, New Jersey queer-power-pop band Teenage Halloween and Pittsburgh punks The Homeless Gospel Choir have released a split EP. This release marks the first studio release for Teenage Halloween since their debut self titled album in 2020. The same year we last heard from The Homeless Gospel Choir with This Land Is Your Landfill.
After COVID kept the bandmates apart for a long period of time, both bands were keen to get into their respective studios and recorded some new music.
The result, a four track EP with two songs featured from each of the bands.
Derek Zanetti of The Homeless Gospel Choir had this to say about the process: "After spending months apart from each other and feeling the bitter bite of quarantine, we wanted to write songs for each other to help us get through the lonely times. Pittsburgh Shoes and Harrisburg Shoes are love songs written to encourage and uplift one another and remind ourselves about the goodness that is to come.
It was amazing for us to all be in a room together playing music and capturing the magical moments of being a band. All of the elements and musicality that is so important, small nuances, and inside jokes are all laid out in a way that you can hear everything."
Keep an eye out for more new music from The Homeless Gospel Choir via Don Giovanni in 2022.
The EP is streaming now and available to order on vinyl (limited to 500 copies on yellow vinyl) HERE.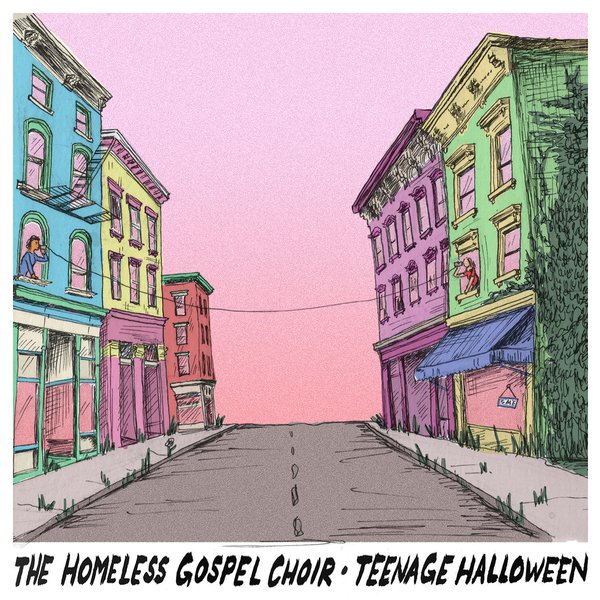 ---
Follow Teenage Halloween
The Homeless Gospel Choir
---
Need more punk rock in your life?
Everyone should have a soundtrack playing loudly in the background of their life. I was born moshing to my own beat and have never swayed from my love of music. Spreading my passion through the written word is my soul's purpose. My punk heart beats loudly with the rhythm of my rock soul. I plan to continue to mosh like no one gives a shit.
Click on Tracey's photo for more of her articles!