The Asbury Park indie-punks have announced an extensive U.S. tour that includes SXSW.
New Jersey's Teenage Halloween have kick-started 2022 with a new lease on post-pandemic life. The power-pop-punk rockers celebrated the dawn of the new normal, releasing a split EP with Pittsburgh punks The Homeless Gospel Choir.
Powering forward, the band has announced a widespread tour of the US, which will include their first-ever West Coast shows. Dates include three Northwest shows with Chris Farren, dates with Hey ily, Walter Etc, Bugsy, SXSW and more.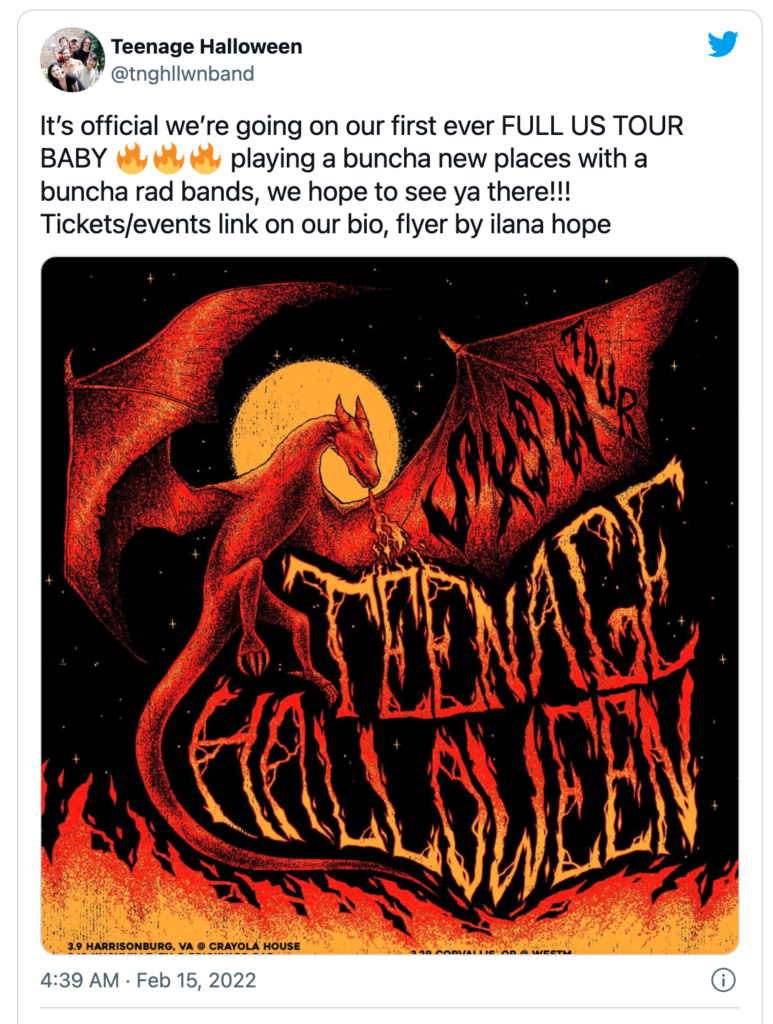 Teenage Halloween will kick off their dates at Crayola House in Harrisonburg, VA, on March 9, weaving their way around the country. They wrap up their sonic trek with a hometown show on April 14 at The Saint, opening for R.A.P. Ferreira. They will play alongside Sha Ray, Fatboi Sharif, and Professor Caveman.
Get ticket info for all dates right HERE.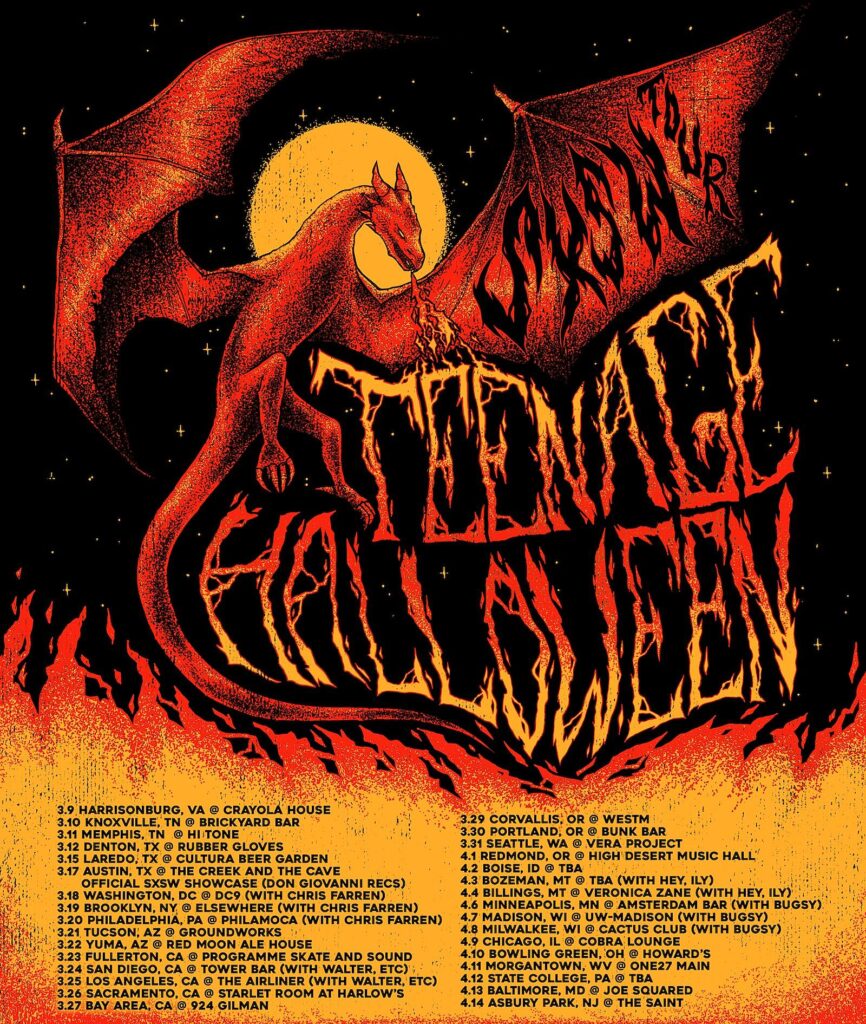 ---
Follow Teenage Halloween
---
More From your favourite Punk Mag
Everyone should have a soundtrack playing loudly in the background of their life. I was born moshing to my own beat and have never swayed from my love of music. Spreading my passion through the written word is my soul's purpose. My punk heart beats loudly with the rhythm of my rock soul. I plan to continue to mosh like no one gives a shit.
Click on Tracey's photo for more of her articles!