Gothenburg punks stream the first single & music video from debut EP Care Free.
Omni of Halos has teamed up with Lövely Records for the release of their debut EP, Care Free. The band include members from an assembly of Swedish indie and punk rock bands. These include Division of Laura Lee, Bombus, Sparks of Seven, De Lyckliga Kompisarna, Speed of Sound Enterprise, and Firebreather. Omni of Halos delivers an explosion of noisy alternative rock. Topped with the colourful sounds of pedal steel, the band offers a distinctive, vibrant soundscape.
The first-ever release from the Gothenburg-based 5-piece is the intense and honest single You Suck. Omni of Halos' lead vocalist and guitarist Henrik Hjelt Röstberg comments:
"The song came out of an old riff that's been haunting me since my teens. It's about old experiences being in toxic relationships. The title speaks for itself."
Hailing from Gothenburg, Sweden, OoH is a five-piece band with lo-fi tendencies but live in heavy alternative noise rock soundscapes. It's beauty and darkness combined.
The band formed in late 2020, and shortly after, they entered Welfare Sounds Studio with Per Stålberg. Equipped with a ton of riffs and a desire to explore what the studio surroundings would provide them as a recording unit, they came away from this first session, having captured experimental and vibrant music that inspired them to continue down the same path.
In quick succession, Omni of Halos found their sound, navigated by blasting guitars interwoven with distinct, unorthodox pe-dal steel guitar melodies. A sound that producer and engineer John Agnello further enhanced when he took on the opportunity to put the final touches on the recordings by mixing ten tracks at his studio in Raleigh, North Carolina.
"We just wanted to play massive indie rock with no limitations or influences," says Röstberg.
You Suck is produced by Per Stålberg, Welfare Studios, and mixed by John Agnello (Dinosaur JR, Sonic Youth, Kurt Vile). The artwork for the single is made by Viagra Boys' frontman Sebastian Murphy.
The track is featured on Omni of Halo's debut EP Care Free, set for release in May 2022.
You Suck is out now on all streaming platforms.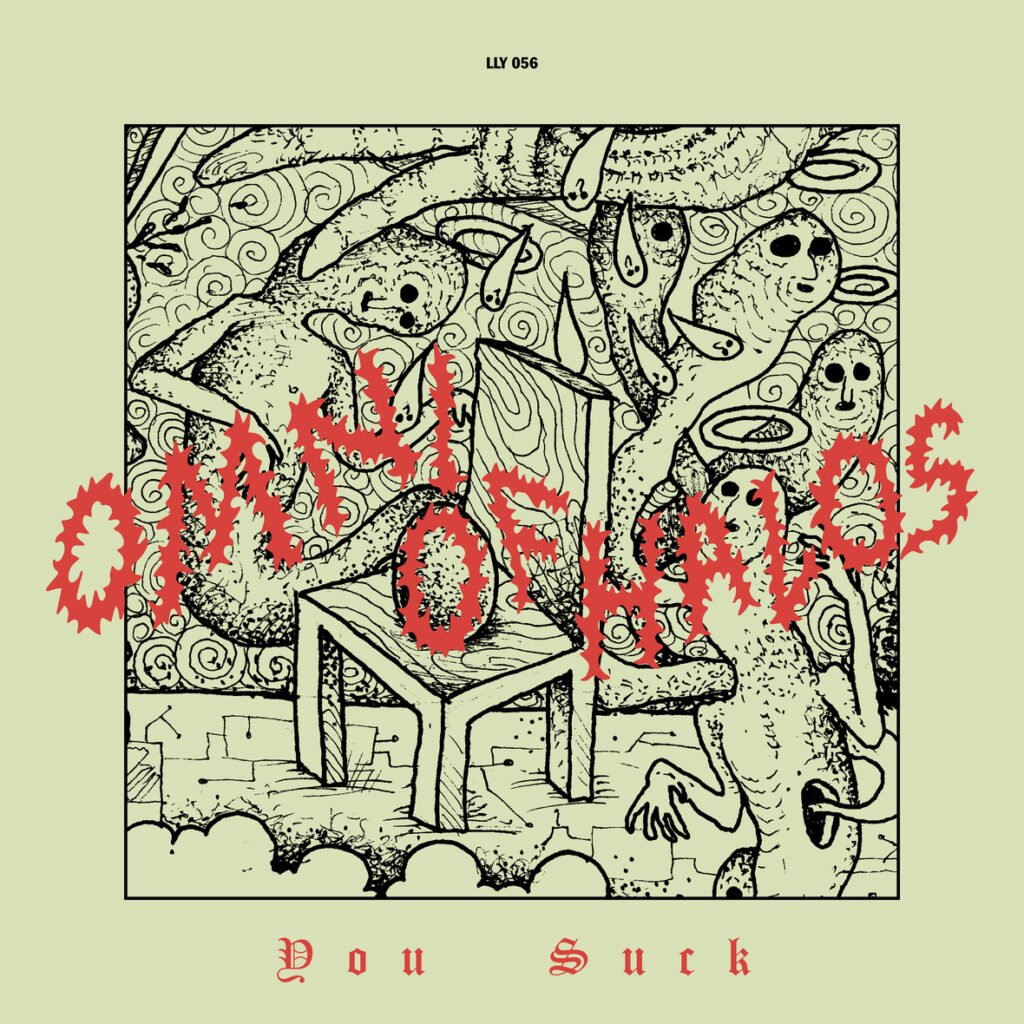 ---
Follow Omni of Halo now…
---
For More Great Stories, Check These Out…
Punktuation Magazine For All Your Daily Punk News, Features, Interviews, Lifestyle and more!