Bristolian noise-pop three-piece Superlove have shared their latest single and music video, 'GO!' via Rude Records. Fans can check out the music video NOW. So what are you waiting for? GO!
Speaking on the release of the single, the band shares:  "'GO!' is all about how being in a band coming up and being online can feel like a massive race sometimes.
We wrote the song a few months ago when we were feeling well washed out with the band and the social media dilemma. We're not used to filming everything when we're hanging out together so we always felt a bit left behind when it came to making content.
Since writing this song and a load of new tunes we've had a huge burst of energy with the parts of being in our band we used to struggle with. Moving forward our focus is to really hone in on all the elements people like about our band and throw everything at them. Proper proper proper excited to be kicking off this year with GO! it's the perfect song to showcase the new sound of Superlove in 2023."
Last year the band released their album, 'Colours' (co-produced by Superlove themselves) and earnt support from swathes of the UK music press. Wonderland stated "listeners can be expect to be swept off their feet and into the bands indie-tinged soundscape upon first listen" and Rock Sound called them "Infectiously lovely".
The album features the imitable singles 'Save Yourselves', 'wanna luv u', 'Bestfriends', 'Maybe I Could Tell You', 'World Of Wonder' and title track 'Colours'. 
With the album, Superlove stepped out into their own and successfully showcased themselves as young producers, songwriters and performers upon the records' release.
Their infectious pop hooks, strong harmonies and off-kilter songwriting have won over many an audience as Superlove have supported the likes of Feeder, Holding Absence, Dream State, Stand Atlantic, and played many festivals including The Great Escape, Handmade, Burn It Down & Neverworld on the strength of just their first few singles.
In 2022, Superlove made their 2000 Trees festival debut and embarked on a headline tour of the UK, as part of the Music Venue Trust and The National Lottery's Revive Live Tour.    
Follow Superlove on Their Socials
Need more Punk In Your Life?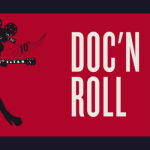 Punk News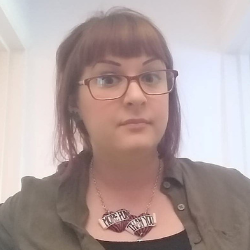 In it's 10th year, the Doc'N Roll Film Festival is celebrating a decade of inspiring, entertaining and vital films about the musicians we love.
Read More »