One of the best punk events of the year is approaching- make sure you get your ticket!
Now in its 7th iteration, the not-for-profit Fest is firmly established as the alternative music women's "pipeline" between grassroots and bigger festival stages – the same pipeline Glastonbury's Emily Eavis recently said needed support in order to develop the female headliners of the future.
LOUD WOMEN's founder, musician and lecturer Cassie Fox says, "there's absolutely no excuse in 2023 for festivals not to be booking at least 50% female musicians. Gender equality makes all areas of life more balanced and harmonious – especially in music!". The festival is set to showcase the best new female and non-binary talent rising up from the grassroots and alternative music scene.
This will be their most international showcase yet, with performances from Breezy (Germany), Hipersona (Turkey), ShyGodwin (USA), The Dollheads (USA) and Vernon Jane (Ireland).
Plus UK rising stars and scene stalwarts including COWZ, I, Doris, LibraLibra, PUSSYLIQUOR, Samba Sisters,  The Kut, and more!
As well as music, the fest will welcome a roster of empowering speakers and special guests such as Safe Gigs for Women, Bloody Good Period, Janine Booth, Janey Starling – Level Up and Alliance for Choice (Northern Ireland).
This will also see the debut of what is bound to be your new favourite DIY punk supergroup- YAKKIE. 
The band is comprised of Janey Starling, Jodi Burn, Laura Ankles, and Robin Gatt who between them, have been in Colour Me Wednesday, Dream Nails, Personal Best and Petrol Girls.
They are the soundtrack to your favourite 90s teen film, best enjoyed through your Walkman en route to the local skate park. FFO: The Distillers, Hole, Veruca Salt. 
It's going to be an incredible day of exciting new music and a plethora of bands to discover- make sure you get yourself there and take a friend (or three)!
This extravaganza is taking place on 16th September at Rich Mix in London. Get your tickets HERE. 
Follow Loud Women on Their Socials
Need more Punk In Your Life?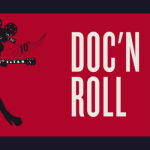 Punk News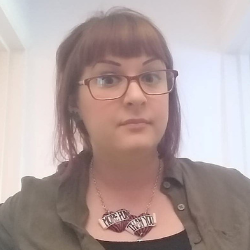 In it's 10th year, the Doc'N Roll Film Festival is celebrating a decade of inspiring, entertaining and vital films about the musicians we love.
Read More »