Buzzcocks frontman and all-round punk legend Steve Diggle shares his Top 10 Punk Tracks for Punktuation!
Part of Buzzcocks' front line since they supported the Sex Pistols in 1976, and the man in the middle post-Pete Shelley, Steve Diggle, has a rare songwriting talent – genuine consistency. From the likes of 'Fast Cars', 'Autonomy' and 'Harmony In My Head' right through to 'Senses Out Of Control' and 'Manchester Rain' more than 40 years later, you won't find Diggle sitting around at home. He's as committed to what comes next for Buzzcocks as he's ever been.
Steve Diggle also knows a few things about punk rock; he helped write the no-rules book. 
"I picked these songs within minutes, off the top of my head. It might have been a completely different ten depending on the mood of the moment, but this lot covers a lot of punk ground."
10: The Clash - Complete Control (The Clash- US Version)
"Produced by Lee Scratch Perry, I just love that one. It's so exciting. Reminds me of 1977."
9: Sex Pistols- Bodies (Never Mind the Bollocks)
"Opening line 'She was a girl from Birmingham'. When I first heard it I remember thinking 'where do we go from here?'
8: The Jam- The Modern World (This is the Modern World)
"The Jam played a couple of dates with us on the White Riot Tour. I remember watching them from behind the side curtain at the Edinburgh Playhouse. They were doing this new song which sounded better than the stuff off 'In The City" – released only a couple of months earlier."
7: The Buzzcocks- Harmony In My Head (Singles Going Steady)
"Because I can't do a list like this and leave Buzzcocks out!"
6:Wire- Map Ref. 41°N 93°W (154)
"Great song. It was experimental. Different from straight ahead punk."
5: The Slits- Typical Girls (Cut)
"The Slits came on tour with us in 1978 and I have great memories of it. 'Typical Girls', their first single, is really good."
4: The Fall- Industrial Estate (Live at the Witch Trials)
"Early song from The Fall that I like now as much as I did then. It's off 'Live At The Witch Trials'."
3: MC5- Looking At You (Back In the USA)
"This is pre-punk. There's a black and white video of 'Looking At You' on YouTube, MC5 playing some college field in 1970. That's the version, the crowd right around the stage."
2: Iggy Pop- Some Weird Sin (Lust For Life)
"One of my favourites of his, David Bowie on backing vocals. It's not conventional, there's an intensity about 'Some Weird Sin'."
1: Slaughter and the Dogs- Cranked Up Really High (The Slaughterhouse Tapes)
"The only song of theirs I know! Slaughter And The Dogs were on the bill, with Buzzcocks, when the Sex Pistols came up to Manchester Free Trade Hall for the second time, summer 1976."
Follow Buzzcocks on Their Socials
Need more Punk In Your Life?
New Releases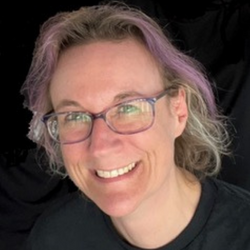 Those loveable Punk funsters The Sensible Gray Cells return with a suitably seasonal single, complete with a crazy video shot at the beach last summer.. <br
Read More »