New York pop-punk powerhouse share an acoustic version of their track Act Like That.
Act Like That re-imagined takes the energetic, original track and trades it in for a more mellowed-out feel. This version allows vocals from State Champs frontman Derek DiScanio and bassist Ryan Scott Graham to shine through. The original song ft country music star Mitchell Tenpenny was their nod to pop country from their latest album Kings Of The New Age.
"We had a short press week back in June where we did some in-studio acoustic sessions," explains guitarist Tyler Szalkowski. "We fell in love with the acoustic versions of Act Like That and Outta My Head. We knew we had to get these recorded and get them out to you all. Enjoy, and see you all very soon on the 'Kings of the New Age' tour."
Earlier this year, State Champs planted their flag firmly in pop-punk history with their 4th studio album. Kings Of The New Age, out now via Pure Noise Records. The album includes hit singles Eventually, Everybody But You (ft. Ben Barlow), Outta My Head, and Just Sound. The album also includes seven all-new tracks featuring additional guest vocalists Chrissy Costanza, Mitchell Tenpenny, and Four Year Strong.
Celebrating what has so far been a monumental year, the band will be embarking on their headlining Kings Of The New Age Tour across the US later this month. Special guests Hunny and Between You & Me are joining the cross-country affair, with Young Culture (11/11 – 11/20), Games We Play (11/22 – 11/30), and Save Face(12/2 – 12/10) also joining for select dates.
All tickets are on sale now at statechampsny.com.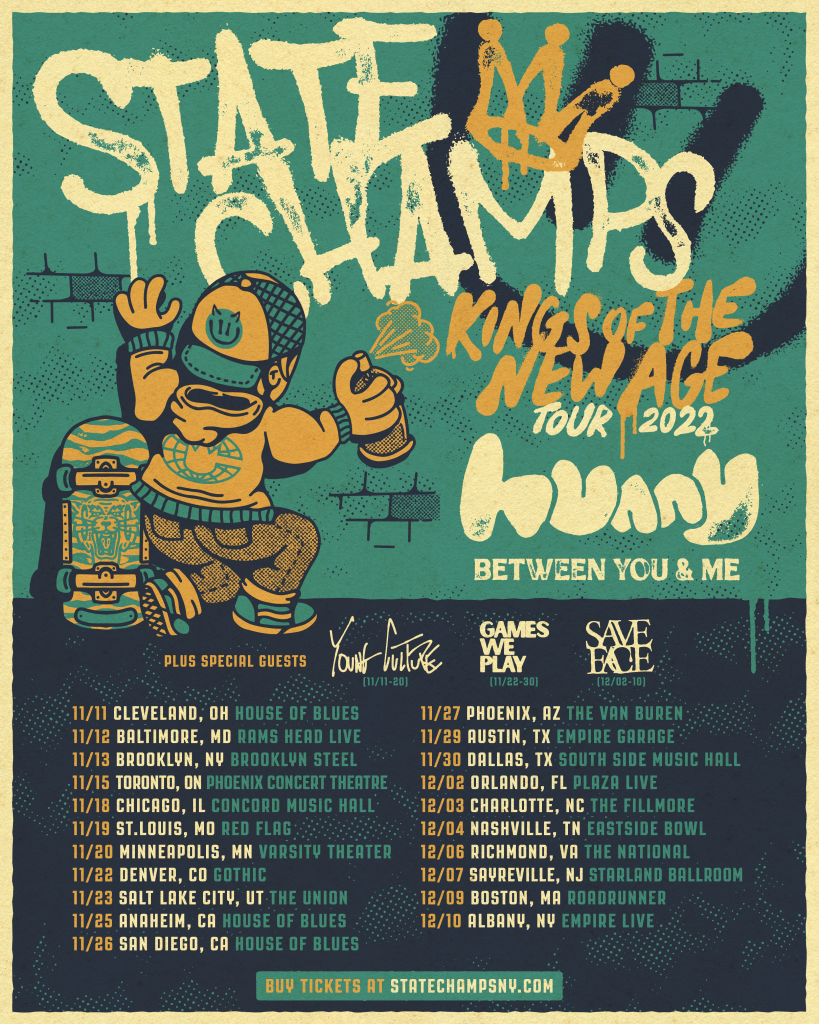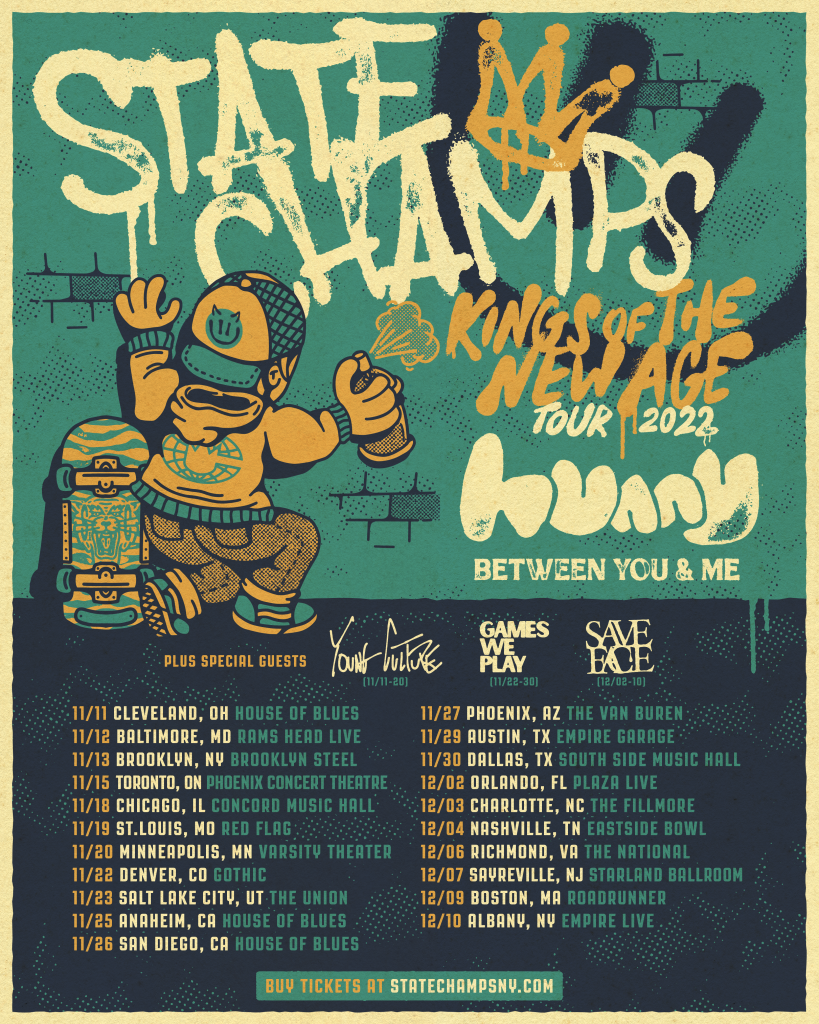 ---
Follow State Champs for more…
---
More of the latest from Punktuation:
Punktuation Magazine For All Your Daily Punk News, Features, Interviews, Lifestyle and more!