'Song of Hope' will also feature on a split release with Freewill.
Nearly 20 years after their debut album came out Californian post-hardcore band Spark Of Life are back with a new single that features a famous friend.
'Song of Hope' offers a more melodic take on the post-hardcore punk rock found on their 2003 debut album 'Promises Made, Promises Kept' and the track features Fred Armisen on drums.
The actor and comedian joins Spark Of Life's song writing nucleus of singer Steve Jennings and guitarist Nicholas Piscitello on the track, which will also feature on a forthcoming split-release with Freewill.
Formed in the Los Angeles suburbs almost 25 years ago, over the years Spark Of Life all but disappeared – despite there being no acrimonious break up or even public acknowledgment of their dissolution.
Then in the autumn of 2018 Jennings convinced his friends Rise Against to play a secret show at Simi Valley's Skatelab, the same skatepark he had worked at in high school. The show doubled as his 40th birthday party and, as a one-off, he reunited Spark of Life to open for Rise Against.
The gig reignited the creative spirit between Jennings and Piscitello and the duo restarted their writing partnership. By early 2022 they were ready to record some of their new songs.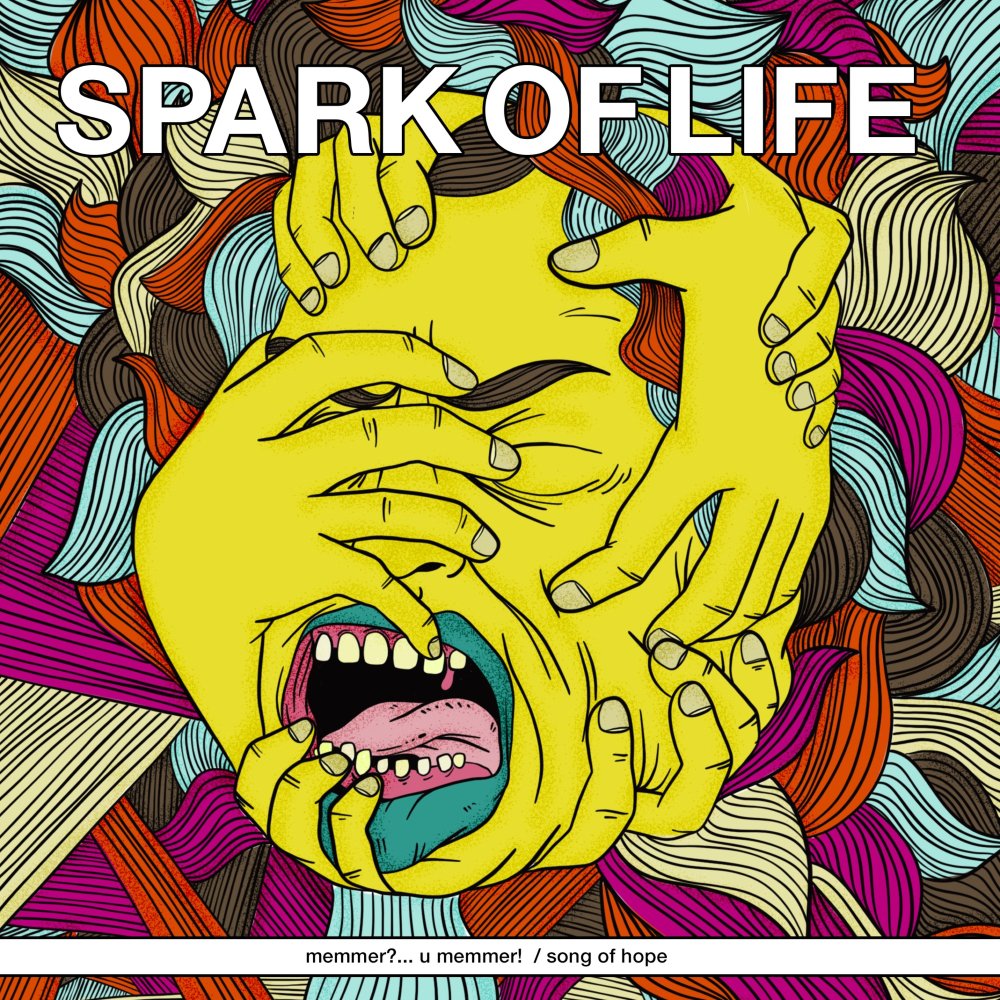 Fast forward to 2023 and the band last week signed to Californian hardcore label New Age Records, are currently work on their second full-length album and have live plans that begin 11 February at Programme in Fullerton, CA.
Their collaboration with Armisen came after he and Jennings met and bonded over music when complimenting each other's t-shirts
Armisen said: "The band are friends of mine. They asked me to play drums on a song and that was an easy 'yes'. What a great song. Recording and then doing the video was a lot of fun. Happy to be a fill-in drummer and full-time friend!"
It's far from being Armisen's first punk rock collaboration. He teamed up with Sleater-Kinney for a cover of Olivia Newton-John's 'Physical', after the actress and singer passed away last year. He also joined Bob Mould at the 2021 Hardly Strictly Bluegrass festival in San Francisco to play Hüsker Dü's classic 'I Apologize'.
Main Photo Credit: Jonathan Wiener
Follow Spark Of Life on Their Socials
Need more Punk In Your Life?
Punk News
"We were a punk band with Beatles melodies. We had no effects, barely any equipment, just loads of attitude, 12 cans of Red Stripe and
Read More »
I'm a punk rock aficionado, martial arts pupil and fair-to-middling student of the Bengali language. I'm also a journalist, writer and editor, specialising in medicine and technology.
Click on Dom's photo for more of his articles