The punk band from Burgos, in Northern Spain celebrate the March 11th release of their new album by touring with Dropkick Murphy and Frank Turner faves, Spanish folk punks La Maravillosa Orquesta del Alcohol.
San Macaro, the first track off Memocracia's soon to be released second album,  'Que Alguien Haga Algo' (Let Someone Do Something), is a hard-hitting and thought-provoking 'blinder' of a single about a time traveller from 2050 who arrives in Castilla y León, Spain to warn the people of a pending ecological disaster.
It's a theme that runs through the album, mainly because the band members being from rural Spain, feel the effects of environmental and social changes first-hand. Román, the drummer, is the son of a farmer, and since he returned from Madrid, he's been helping his dad in the fields. 
Román explains that Memocracia's second album deals with problems they face, especially the invisibility of the rural environment and its towns and the depopulation of rural areas as younger people leave and move to the bigger cities. 
"I also thought that the big city was the salvation for my problems, but now in the town, I realise that I am calmer, more in contact with the world, and I can make my decisions better," he explains.
With their new album, the band told Spanish magazine El Confidencial that they wanted to break the mould of punk's aggressive and distorted sound. "We wanted to give it a twist, explore new ways to enrich the sound. Search for our own identity. We all really like the '90s sound of American punk-rock, but we listen to many other styles too, and that reflects in the new album."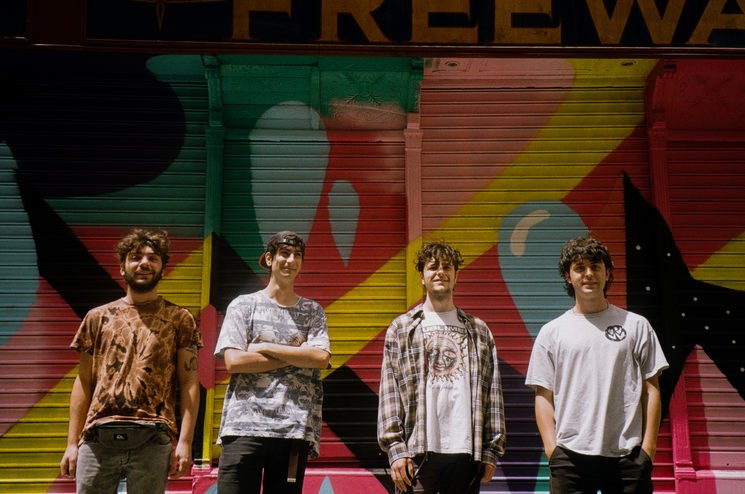 Memocracia was formed in Burgos, Spain, seven years ago, when the four bandmates, Alejandro García, guitarist and vocalist, Gabriel Román, drums, Germán Alonso, bass, and Diego Moral, guitar, were 17 years old. They released their first studio album in 2018, and in 2021, they recorded a live album from the Burgos Penitentiary Centre, where they played in front of 150 inmates. 
"We play anywhere. And I'll say, it's the most 'captivated' audience we've ever had," laughs Alejandro.
To support the release of their latest album Memocracia will be heading back to the big city, where they will be touring with and opening for Spanish folk-punk band La Maravillosa Orquesta del Alcohol (The Marvelous Alcohol Orchestra – who have played with the likes of Frank Turner and the Dropkick Murphys) at La Riviera in Madrid. 
It won't be the first time they've played in Madrid, but it will be the first time in front of such a vast audience. 
"Punk is very primitive," Germán says, we want people to come to a concert to feel our energy and have a good time."
Memocracia are supporting La Maravillosa Orquesta del Alcohol at La Riviera in Madrid for six dates starting February 17th. Buy tickets HERE.
---
Follow Memocracia on their socials
---
More From your favourite Punk Mag
Punktuation Magazine For All Your Daily Punk News, Features, Interviews, Lifestyle and more!