Following a massive year, boisterous garage-punk duo Sophisticated Dingo are today diving straight into the thick of it with their first offering for 2023: 'With You'. Their newest single is a relentless and driving track that draws on the potential life has to offer up a seemingly meaningless existence at times, where the only worthwhile thing to do is to spend it "with you". 
Drawing on influences including DZ Deathrays and Cloud Nothings this is heavier territory than previously heard from the band while of course still showcasing the ear-worm qualities that have come to be expected and that are key to the Dingo sound.
Last year was full of high notes for the band with single 'Morning View' added to rotation on Triple J. The lads were also featured as Triple J Unearthed Feature Artist and took out the Triple J Unearthed x NIDA video clip competition for their song 'The Job I Took'. 
Amongst all this the duo somehow also fitted in national support tour slots with Beddy Rays, Dear Seattle, Press Club and Bakers Eddy, not to mention two headline runs of their own across Australia. Pushing forward with unstoppable momentum, the release of 'With You' signals a tasty entree to the massive feed that Sophisticated Dingo will be offering in 2023.
Sophisticated Dingo are a beloved Australian garage-rock institution comprising of childhood mates Jimmy and Lew, known for delivering their rampant brand of relatable and in-your-face guitar-driven music. Last year saw the duo kick off the year with a hot lap of Australia in support of coastal punks Beddy Rays before embarking on their own headline tour run to launch single 'Feeding Time'.
The tune was met with strong support from Triple J and streaming platforms, building solidly from 2021 singles and fan favourites 'Day In The Life' and 'Wasted'. Triple J's Dave Ruby Howe sang praise for the group saying "Sophisticated Dingo sound as though they record songs in the centre of a vice grip that's quickly closing. Everything is tightly packaged and crammed in; hooks, sweat and spills combine for a proper buzzer."
Not long after wrapping up the Victorian leg of the Bakers Eddy tour dates, Sophisticated Dingo released 'Morning View', which received a first play on Triple J's Home & Hosed before being added to full Triple J rotation. Since then, Sophisticated Dingo have co-headlined Howler with The Velvet Club, had their triple j Unearthed NIDA competition winning music video premiered on rage and were named as triple j Unearthed's Feature Artist.
Finishing off the year with a massive tour supporting Dear Seattle's national album tour followed by their own headline tour, Sophisticated Dingo are showing no signs of slowing down as they launch into 2023… and it's going to be one hell of a ride.
Follow Sophisticated Dingo on Their Socials
Need more Punk In Your Life?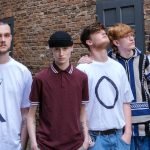 New Releases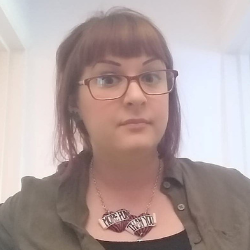 Hull's Ketamine Kow release a new single that's a gesture of hope and solidarity to the LGBT community.
Read More »