Drawing influences from pop-punk, hardcore, thrash, '80s rock, and beyond, Atreyu weaves a distinct and diverse sound that resonates powerfully in today's genre-fluid world.
SO Cal's Atreyu unveils the hard-hitting news that their EP, 'The Moment You Find Your Flame', will ignite the music scene on 18th August via Spinefarm [pre-save]. This explosive release follows their recent EP, 'The Hope Of A Spark'.
Guitarist Dan Jacobs sparked the inspiration, setting ablaze the lead single, 'Gone', an arena-ready rock anthem that yearns for a lost love. It mourns the personal shortcomings that led to the demise of the relationship.
In addition, Atreyu announces 'The Beautiful Dark of Life', an album slated for later this year. This album concludes the EP series, embodying the final chapter of the 'Seasons of Life' concept, which explores the tumultuous journey of human existence.
Produced by the long-time collaborator John Feldman, 'The Moment You Find Your Flame' EP encapsulates the struggle of self-discovery and delves into internal conflicts, self-doubt, and insecurities that cast shadows on one's perception of their own abilities. Atreyu has discovered their own flame, metaphorically representing their soul-baring introspection. Through their music, they offer solace and release in the face of universal emotions that unite us all.
"We draw strength from each other and give each other the space and support to be the best, most creative person we can be," guitarist Dan Jacobs explains. "And together, right now, that makes us the best band we've ever been."
This EP and the band themselves epitomise the unity of five friends who joined forces to craft music for themselves, for each other, and for the thriving community that has formed around them. These bonds were forged through time, embracing both joy and sorrow, success and hardship. Most importantly, they were formed through an openness that allows five distinct creative personalities to coalesce into something far greater and more potent than the sum of their individually talented parts.
"'The Moment You Find Your Flame' is the path you've set out on to recovery. You've followed the glimmer of hope and potential, and the way forward is beginning to reveal itself. But it is still only a little flame. It needs nurturing still," says bassist/vocalist Porter McKnight.
Atreyu has repeatedly stormed into the Top 10 of the Billboard 200. Two of their albums, 'The Curse' and 'Lead Sails Paper Anchor', have achieved gold certification with 2 million albums sold worldwide, amassing an astounding 600 million streams. Their most recent album, 'Baptize', has garnered 65 million streams and boasts a Top 10 rock radio hit with 'Warrior', featuring Travis Barker.
While the band was once hailed as early pioneers of the emerging metalcore scene, their position within heavy music's multifaceted and groundbreaking landscape has never felt more significant. Drawing influences from pop-punk, hardcore, thrash, '80s rock, and beyond, Atreyu weaves a distinct and diverse sound that resonates powerfully in today's genre-fluid world.
With a storied 20-year career and eight acclaimed albums behind them, Atreyu is wholly focused on the present and the future in 2023. Their mission remains steadfast—to shape and define the rock and hardcore scene, just as they have consistently done since emerging from Southern California's Huntington Beach.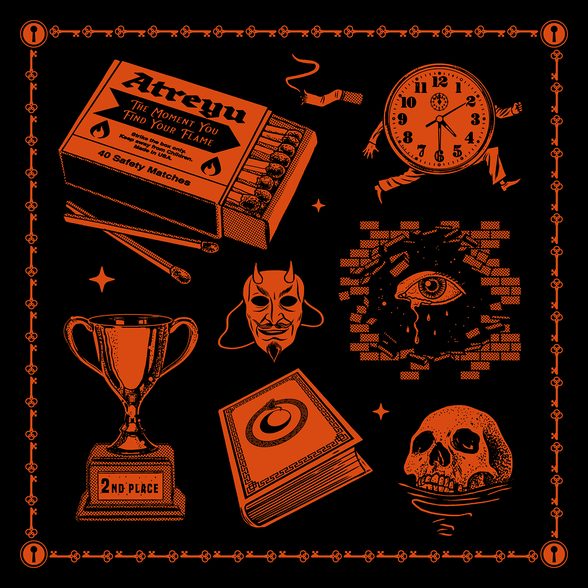 NOVEMBER
12 – Dublin, Academy
13 – Belfast, Limelight
15 – Glasgow, Garage
16 – Nottingham, Rescue Rooms
18 – Wolverhampton, KK's Steel Mill
19 – Manchester, Club Academy
20 – Bristol, Thekla
22 – London, Electric Ballroom
23 – Brighton, Chalk
25 – Berlin, Hole 44
26 – Prague, Rock Café
27 – Vienna, Szene
28 – Munich, Backstage Halle
29 – Zurich, Dynamo
DECEMBER
01 – Madrid, Mon Live
02 – Barcelona, Apolo 2
04 – Paris, Backstage Btm
05 – Munster, Skaters Palace
06 – Antwerp, Zappa
07 – Utrecht, Tivoli
09 – Cologne, Kantine
10 – Hamburg, Knust
11 – Copenhagen, Pumpehuset
12 – Oslo, John Dee
13 – Stockholm, Klubben
Follow Atreyu on Their Socials
Need more Punk In Your Life?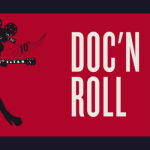 Punk News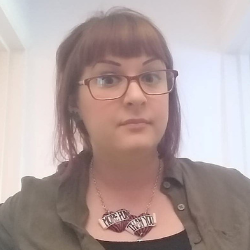 In it's 10th year, the Doc'N Roll Film Festival is celebrating a decade of inspiring, entertaining and vital films about the musicians we love.
Read More »
Punktuation Magazine For All Your Daily Punk News, Features, Interviews, Lifestyle and more!