Nashville DIY punk newcomers release new single ahead of Australian tour and latest album.
Following the announcement of their first ever Australian tour, Snõõper present their rousing second single,  Fitness. This latest offering follows Pod, first release from the forthcoming album, Super Snõõper out July 14 via Third Man Records. 
Fitness, maintains the high octane speed of Pod and with its accompanying video — directed by vocalist Blair Tramel — showcases the puppetry used in their live performances. Almost all of the props and puppets in the video were made and reassembled by Tramel. The video offers a glimpse of the playful mayhem that  can be expected at one of their storied concerts.
Tramel states: "Fitness was written just for fun without much thought, which is exactly the way I think working out should be. This song is about competition, doing things for the validation of others, and how ridiculous that can be. Before our first show, I made a paper mache weight to use during this song. It was our very first prop and the only prop we used for a while. 'Fitness' is a special song to us because it is still one of our most fun songs to play live."
Snõõper are known for their raucous live show which integrates many different artistic mediums — music, video art, puppetry, assemblages, and more — to create a unique experience for each performance.
The band are heading 'down under' in the second half of June, playing up and down the East Coast with some of Australia's most exciting young artists. These  include Tee Vee Repairman, GEE TEE, Smooch and R.M.F.C..
Super Snõõper follows a number of indie releases, including their 2020 debut EP Music For Spies  released on Sydney's Computer Human Records.
Super Snõõper was recorded at The Bomb Shelter in Nashville. It follows EPs Music For Spies (2020), Snõõper (2021), and Town Topic (2022), as well as the live album LIVE AT EXIT/IN 11-23-22 released in February.
Given the brief glimpses into Snõõper's music from their 7"s, EPS, and thrilling live performances, one might wonder if the group could hold the line for a full album. The answer is an enthusiastic yes. In the words of Henry Rollins, "Speaking selfishly, I want Snõõper to hurry up and make another album. Super Snõõper is a really cool record."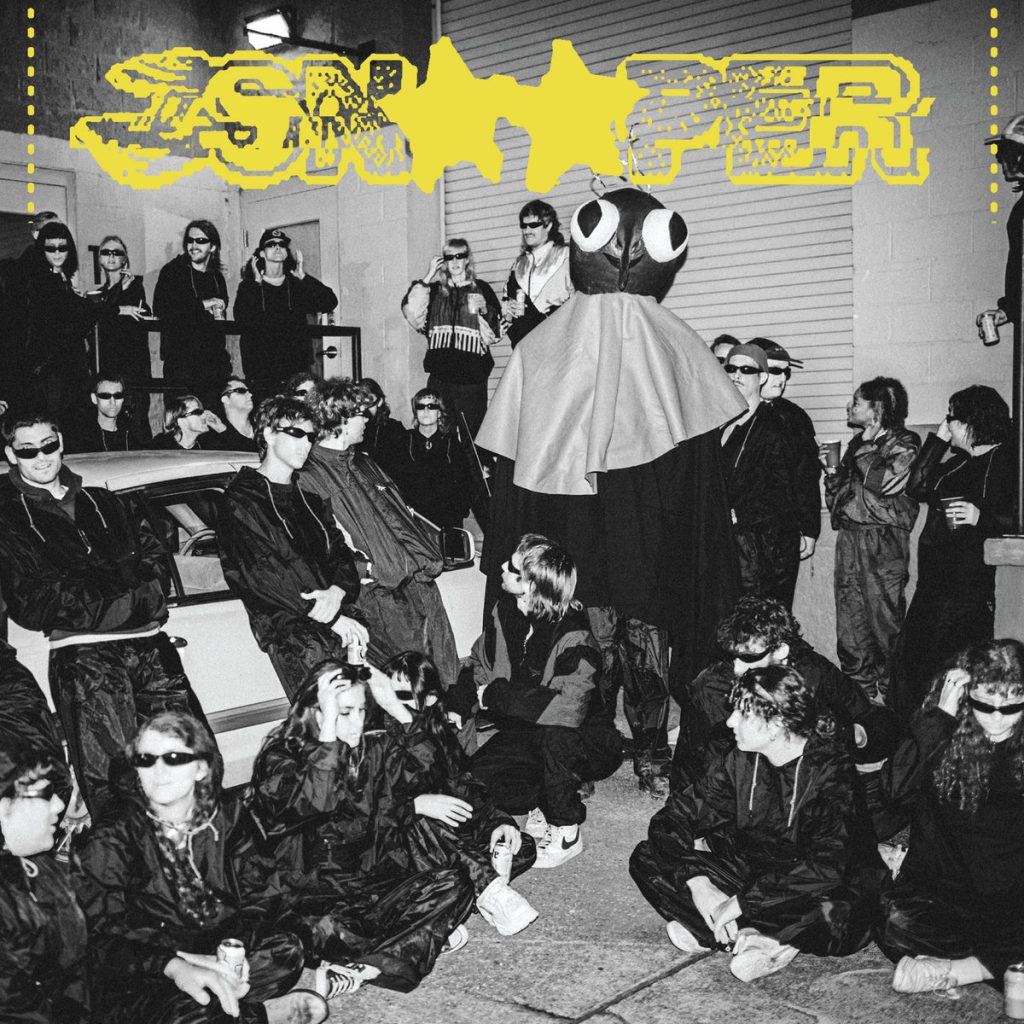 Main Photo Credit: MONICA MURRAY
Fri. June 16 – Gold Coast @ Vinnies Dive Bar, w/ GEE TEE + Liquid Face – Tix  
Sat. June 17 – Brisbane @ The Bearded Lady, w/ GEE TEE + Liquid Face – Tix
Thu. June 22 – Wollongong @ La La La's, w/ Tee Vee Repairman + Tombeau & The Idiots – Tix
Fri. June 23 – Sydney @ Oxford Art Factory, w/ GEE TEE + R.M.F.C. + Carations  
– Tix 
Sun. June 25 – Newcastle @ Hamilton Station Hotel, w/ Busted Head Racket – tickets at the door
Thu. June 29 – Canberra @ Sideway Bar, w/ Tee Vee Repairman + New Age Group – Tix
Fri. June 30 – Melbourne @ Last Chance Rock & Roll Bar, w/ Parsnip + Smooch + Billiam – tickets at the door
Sat. July 1 – Melbourne @ Nighthawks, w/ Romansy  – tickets at the door
Follow Snõõper on Their Socials
Need more Punk In Your Life?
New Releases
Grammy-nominated pop punk legends Sum 41 make a boisterous return with 'Landmines', their newest single and first release on Rise Records.
Read More »
Punktuation Magazine For All Your Daily Punk News, Features, Interviews, Lifestyle and more!