Floridian post-hardcore rockers release latest single Crosses feat. Underoath's Spencer Chamberlain.
Sleeping With Sirens have dropped their latest track ahead of their upcoming album Complete Collapse due to drop on October 14 via Sumerian Records.
Crosses sees the band collaborating with Underoath frontman, Spencer Chamberlain bringing out a brilliantly intense side of SWS. "Spencer Chamberlain really elevated this song! Underøath is a huge influence for me when it comes to making music," says vocalist Kellin Quinn. It was an honour working with somebody I really look up to!"
Quinn said the track is "a great opening single for our new album, it's about not putting yourself above anyone. I think we're all just trying our best and we can lift each other up! In a world where everyone pretends to be perfect, I think this song is letting everyone know that we all struggle and we can all rise above it."
They have also dropped an accompanying video alongside the new track. Quinn commented on the Crosses clip; "The video for Crosses was something I really wanted to feel light-hearted to counteract the heavy subject matter. Not everything has to be so serious all the time! The video was a blast to shoot, Brian Cox took my concept and really made an amazing video!"
Complete Collapse which will drop on October 14 via Sumerian Records.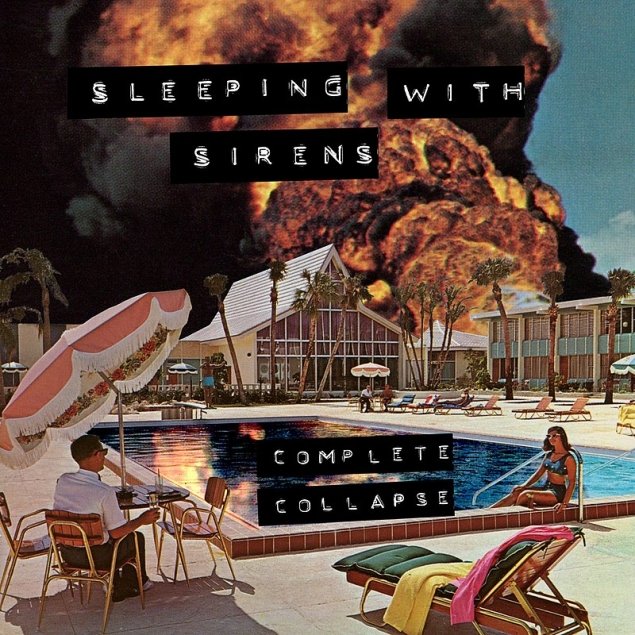 ---
Follow Sleeping With Sirens
---
Get some more punk in ya!
Baby Strange Release New Video feat. The Jezabel's Hayley Mary
Long-Running Chicago Punks Counterpunch Release Long-Awaited New Album 'Rewire'
Rebellion Festival Announce stages and times for Rebellion and R-Fest!
Chrissie Hynde Says She Won't Play Pretenders Hits Anymore.
Punky reggae pioneer Don Letts to release first solo album
Keep Flying Shares New Reimagined Single
Between Bodies Announce Debut Album
German punks Die Toten Hosen wish Jürgen Klopp a happy birthday with Liverpool inspired cover
EXCLUSIVE PREMIERE: Philly Punks Stud Count Share Their New Single and Video With Punktuation Readers.
SSD to re-release 'Kids Will Have Their Say.'
Good Things Festival 2022 is Back with a Huge Line-up
Petrol Girls release new single Preachers
Everyone should have a soundtrack playing loudly in the background of their life. I was born moshing to my own beat and have never swayed from my love of music. Spreading my passion through the written word is my soul's purpose. My punk heart beats loudly with the rhythm of my rock soul. I plan to continue to mosh like no one gives a shit.
Click on Tracey's photo for more of her articles!