With her first live performance in the UK scheduled for Latitude Festival in July Siouxsie Sioux has announced a new London date at the Troxy.
Siouxsie Sioux, the iconic frontwoman of Siouxsie & The Banshees, continues to make waves with her highly-anticipated comeback shows. After confirming her return to the stage just before Christmas, with her first live performance in the UK in a decade scheduled for Latitude Festival in July, she has now added a date in London to her lineup.
Siouxsie has also announced three live dates in Europe next month, followed by a performance at the prestigious Cruel World Festival in California on May 20.
Additionally, she is set to kick off the Summer Nights At The Bandstand concert series in Glasgow on July 25, further fueling excitement among her devoted fans.
The Troxy, a historic venue in East London, will be the stage for Sioux's highly-anticipated London concert on September 7. The announcement of this additional show has created a buzz among fans, who are eager to witness her mesmerising performances and powerful vocals once again. Tickets for the London concert go on sale this Thursday, April 27, at 10 am and can be purchased on the official website, adding to the anticipation and excitement surrounding Sioux's highly-anticipated comeback.
Siouxsie Sioux's influence on the music industry and her iconic status as a frontwoman is undeniable. Her unique style, distinctive voice, and daring performances have made her a trailblazer and an inspiration for generations of musicians and fans alike. 
Her return to the stage after a decade-long hiatus has been met with overwhelming excitement and anticipation from her devoted fanbase, who have been eagerly waiting for the opportunity to witness her legendary performances once again.
With her forthcoming shows spanning across continents and featuring performances at prestigious festivals and venues, Sioux's comeback is shaping up to be a monumental moment in music history. Her live performances are known for their raw energy, captivating stage presence, and powerful vocals, which have earned her a devoted following around the world. 
The opportunity to see Sioux perform live once again is a dream come true for many, and the anticipation for her London concert is palpable. As the tickets go on sale, fans are expected to scramble to secure their spots, eager to be a part of this historic moment in music history.
In addition to her London concert, Sioux's lineup of live performances includes appearances at several prestigious festivals and venues.
Her performance at Latitude Festival in July will mark her first live show in the UK in a decade
Her European tour dates and appearance at the Cruel World Festival in California are also highly-anticipated, as fans from around the world are clamouring to see her return to the stage.
Siouxsie Sioux's impact on the music industry is immeasurable. As the frontwoman of Siouxsie & The Banshees, she has been credited with pioneering the goth and post-punk movements, and her influence can still be felt to this day.
Follow Siouxsie Sioux on Her Socials
Need more Punk In Your Life?
New Releases
Problem Patterns drop empowering single 'Letter of Resignation' via new label home Alcopop! Records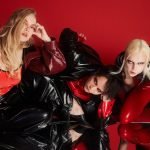 New Releases
Band Unveils Title Track as Final Single Ahead of Album Release, Accompanied by Self-Made Music Video
Punk News
Frenzal Rhomb Takes Over Iconic Aussie TV Music Show 'Rage' For What Promises To Be a Punk-Rock Extravaganza!
<div class='heateor_sss_sharing_title' style="font-weight:bold"
Read More »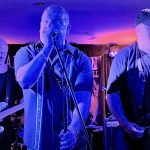 Punk Features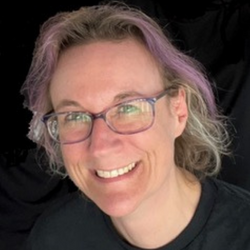 New punks on the London block Denizens played their 2nd ever gig in West London on Saturday, showcasing their debut EP 'Mind Control'. Punktuation's Ruth
Read More »
New Releases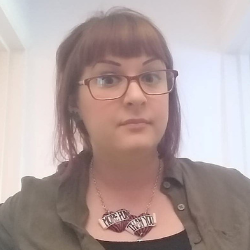 UK ska punk stalwarts Random Hand are back with the announcement of a new album later this year and a new single- 'Lifejackets'- out now!
<div
Read More »
Punk Festivals
As Punktuation continues its coverage of some great punk festivals, we were there for Punk On the Peninsula, in the beautiful Scottish countryside!
<div
Read More »
Callum Wyatt is a Dublin-based music journalist with a passion for punk and a love for uncovering the untold stories of music history. When he's not writing, you can find him hanging out with his cat, Oscar.