Canadian pop-punk legends drop sixth studio album Harder Than It Looks, to rave reviews.
After a six-year break between releases, the wait is over for Simple Plan fans. The band's latest album, Harder Than It Looks, sees Simple Plan not only return to their roots but produce one of their best albums yet. Featuring recent singles, Wake Me Up (When This Nightmare's Over), The Antidote, Ruin My Life, and Congratulations, Harder Than It Looks has already garnered millions of streams across platforms and captured the attention of Billboard, SPIN, Teen Vogue, Audacy, and more.
The band shares: "We poured our hearts and souls into these new songs, and we're so proud of this record. More than 20 years into our career, we love being in this band more than ever and still have the same passion for playing music and writing songs together that we've had since day one. We made a classic, quintessential Simple Plan record that our fans will absolutely love. It was amazing to go back to our roots and unapologetically embrace what has made this band special to so many people: fun, catchy, honest and emotional songs that will make you feel less alone and put a smile on your face and give you hope."
Fans can look forward to hearing new music live as Simple Plan hits the road for the Blame Canada Tour with Sum 41. The first leg kicked off late last month and features support from Set It Off. The second leg featuring Magnolia Park starts on July 29th. All tour dates are available at www.officialsimpleplan.com.
Additionally, in light of the recent crisis in Ukraine, Simple Plan has been offering support to the people of Ukraine with their new single Wake Me Up (When This Nightmare's Over). Ukrainian filmmaker Jensen Noen directed the new music video and was filmed with a Ukrainian cast and crew. Ukrainian artists also performed VFX and post-production work. All money generated by Youtube views will go directly to Ukrainian relief efforts through the UNICEF Ukraine Emergency Appeal. The group is also pledging to donate a portion of the proceeds from tickets sold throughout the current tour through The Simple Plan Foundation.
Harder Than It Looks is out now on all streaming services.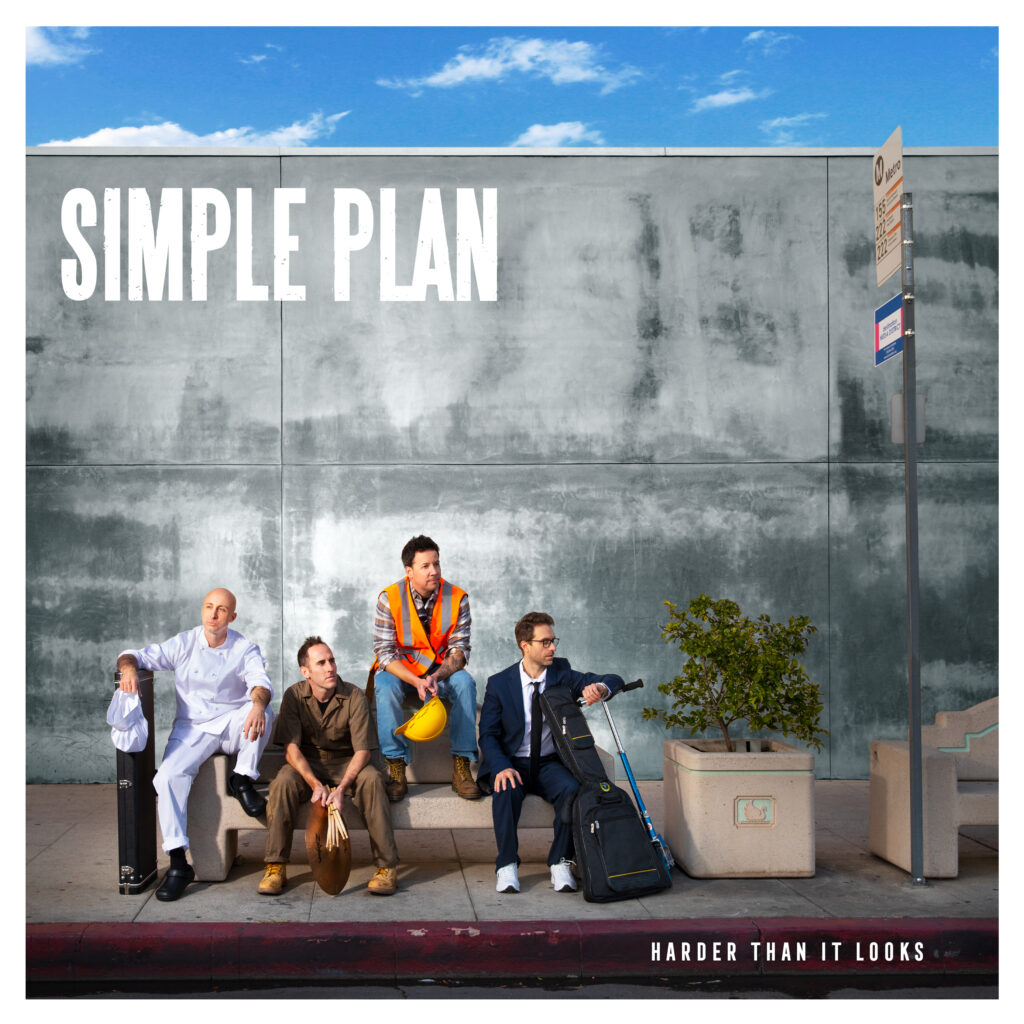 ---
Follow Simple Plan On Their Socials
---

More Punk Stories…

Post Settings
Punktuation Magazine For All Your Daily Punk News, Features, Interviews, Lifestyle and more!