Iconic punk hit to be released as limited edition replica single with bonus track
The Sex Pistols, renowned punks, are preparing to launch a special 7″ replica single of their groundbreaking debut track, 'Anarchy in the UK.'
Singer John Lydon, guitarist Steve Jones, drummer Paul Cook, and bassist Glen Matlock kicked off their punk journey with this anthem in 1976. Now, fans will have the chance to own this classic on coloured vinyl for the first time.
An official announcement on the Sex Pistols' website revealed that the single will be available from June 9th. The statement reads, "It will be a 7″ replica of the UK single, but in coloured vinyl, officially released for the first time. Limited to 4576 copies, this edition will be on red vinyl." Released through the UMR label, the record will also include a special B-side track titled 'I Wanna be Me.'
Recently, the band's former bassist, Glen Matlock, performed an updated rendition of "God Save The Queen" at London's 100 Club to coincide with the coronation of King Charles. The performance was in support of his new album, 'Consequences Coming,' and Glen shared his anticipation on social media, saying, "I wonder what kind of warrant I'll get?! Come on down to the 100 Club this Saturday and find out."
Glen mentioned that for this particular gig, he would not alter the lyrics of the Sex Pistols' iconic protest anthem, "God Save The Queen," as it proved challenging to find new rhymes. He added that the song would be featured for "one night only" and sang the opening line: "We're gonna save the king, It ain't just old thing."
In the past, the Sex Pistols reissued "God Save the Queen" to commemorate the Queen's Platinum Jubilee. However, Her Majesty passed away at the age of 96 in September at her beloved Balmoral estate in Scotland.
Glen Matlock left the band shortly after its formation, and in 1977, he was replaced by bassist Sid Vicious, who tragically died at the age of 21 in 1979.
The Sex Pistols have reunited multiple times over the years, with stints in 1996, between 2002 and 2003, and a year-long reunion from 2007 to 2008. However, legal disputes have often surrounded the band, including a recent court case where John Lydon sued his former bandmates over the usage of their music in the miniseries "Pistol" directed by Danny Boyle.
Follow Sex Pistols on Their Socials
Need more Punk In Your Life?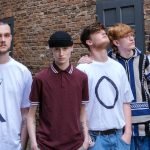 New Releases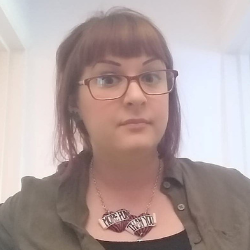 Hull's Ketamine Kow release a new single that's a gesture of hope and solidarity to the LGBT community.
Read More »
Punktuation Magazine For All Your Daily Punk News, Features, Interviews, Lifestyle and more!