In their on-going bitter high court battle, Cook and Jone's QC suggests Lydon, who says the contract is "like Slave Labour" is giving false evidence to get out of the contract.
John Lydon has slammed a contract agreement with his former bandmates over permission for their music to be used in a TV series, titled Pistol. Drummer Paul Cook and guitarist Steve Jones want tracks to be used in Pistol, an upcoming TV show about the band directed by Danny Boyle – Lydon doesn't.
Cook and Jones say that the band member agreement (BMA) created in 1998 means decisions regarding licensing are taken on a majority basis.
However, in his court appearance, this afternoon (Wednesday 21 July) Lydon said: "The BMA has never been applied in anything we have ever done since 1998.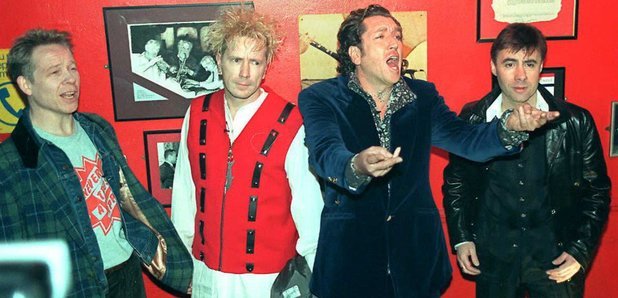 "It also seems completely unnecessary because there is no point in me being here if it is the case that I can just be completely outvoted by the vested interests of all in one management camp… and there is no way around that.
"That is like a total trap or prison, and my fear is that they're demanding that I agree to sign over the rights to a drama-documentary that I am not allowed any access to.
"To me, that smacks of some kind of slave labour."
He also added that he doesn't understand how his former bandmates "think they have the right to insist that I do something that I so morally, heart and soul, disagree with."
Lydon went on to admit that that legal documents "terrify" him and that he "didn't understand" what a BMA was when he signed it.
Edmund Cullen, who is the barrister representing Jones and Cook, said that Lydon's reference to "slave labour" is a sign of "how deeply you regret having signed the BMA."
He added: "Given that you regard it as slave labour, you will do whatever it takes to try and get out of it. You will do whatever it takes up to and including giving false evidence."
To which Lydon responded: "False evidence? I'm sorry, how? Where?"
He added: "I don't think the BMA applies and so I would resist that. I didn't ask for this court case, it was brought to me, so I will naturally defend myself."
The case continues.
---
Check out below for more news…
More Sex Pistol High Court News
Punktuation Magazine For All Your Daily Punk News, Features, Interviews, Lifestyle and more!