Superfan Rikki Valentine is the toast of his hometown – after he builds a bar in homage to his favourite band. 
What do you do when you have an area of dead space in your back garden? Simple. Build a bar that celebrates punk legends The Clash. Well that's what superfan Rikki Valentine, 55, did.
He set to work at the start of Lockdown and three months later and £6,000 lighter… let's all raise a glass to the London Call-Inn. Geddit? Amazingly, some dimwits just didn't see the pun. 
"I posted the photos on the Clash fan's Facebook page and got some comments saying, 'Shame about the spelling, Where's the missing 'g'. You had to laugh! But I love it, so does my missus Julie – and she loves the Clash," Rikki explains.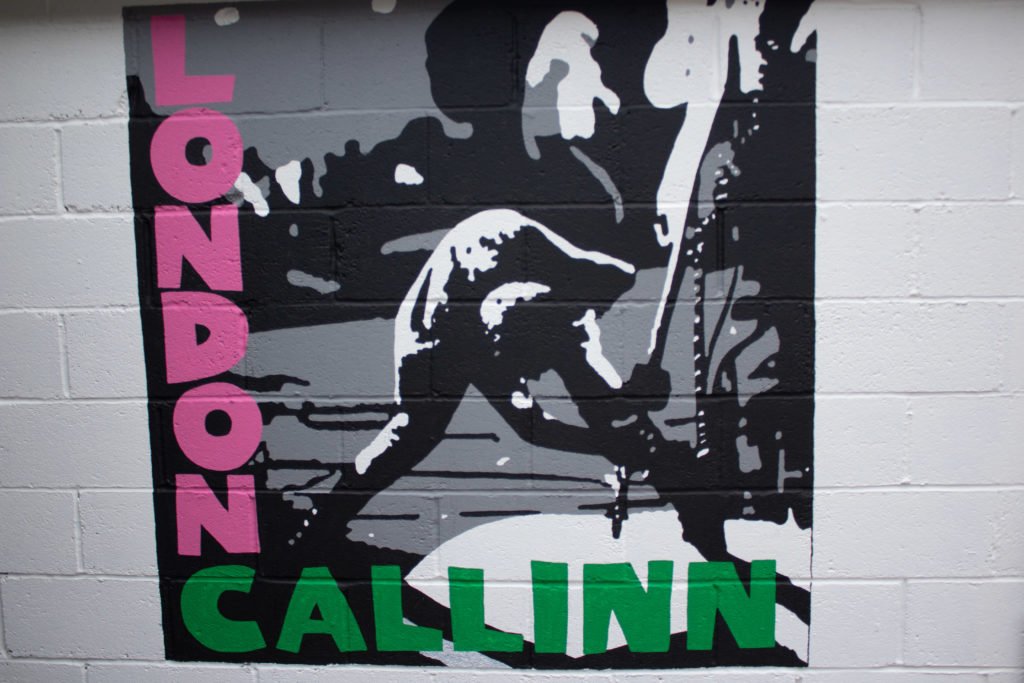 Rikki says he's been a Clash fan since he was 12 after hearing White Riot in 1977.  
"I used my dinner money to buy vinyl though mum didn't know at the time. I've seen The Clash seven times and Joe Strummer three times in The Mescaleros (his backing band). 
"I sang in a punk band called Black Couch in the 90s and wrote a song that name-checked Joe. We sang it to him at The Wedgewood Rooms in Portsmouth when we supported Tenpole Tudor. 
Rikki lives in a semi-detached house in Southampton on the south coast of England. His neighbour loves the bar, which Rikki has filled with memorabilia of The Clash.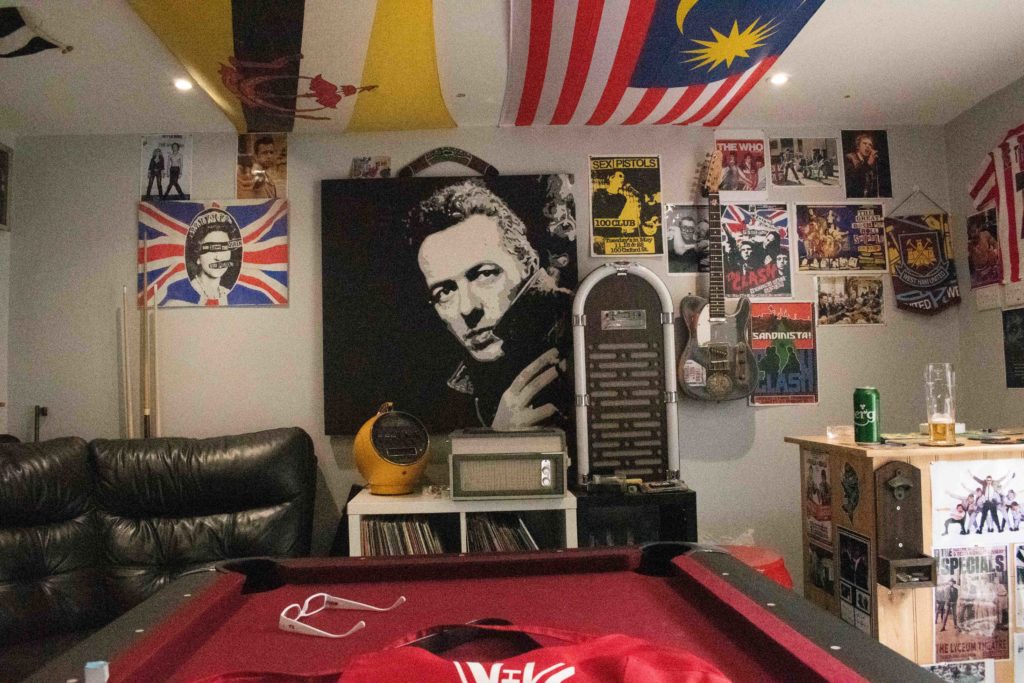 "My favourite piece in the bar is probably the mural on wall as it's so cool. I love the play on words and the guitar which my friend Chris reproduced for me.
"It's the only bar that matters!" 
I'm Roger Kasper, 55. A punk since October 77 when the Stranglers rocked Top of the Pops with No More Heroes. Journalist since 1983 with stints on national newspapers and magazines and editor of local papers. I'm Gravesend born and dragged up I keep poultry, garden, run and generally make a nuisance of myself!