Rob Moss enlists the support of a plethora of guest musicians across 11 tracks of guitar-driven bluesy punk for new album 'Now With More Rockets'.
Moss- a member of punk legends Government Issue and Artificial Peace in the 80s- is back with a new album that is a melting pot of proto-punk, garage rock and good ol' fashioned rock 'n' roll. As Moss himself says "the kind of music that got me wanting to start a band when I was a kid in the late '70s."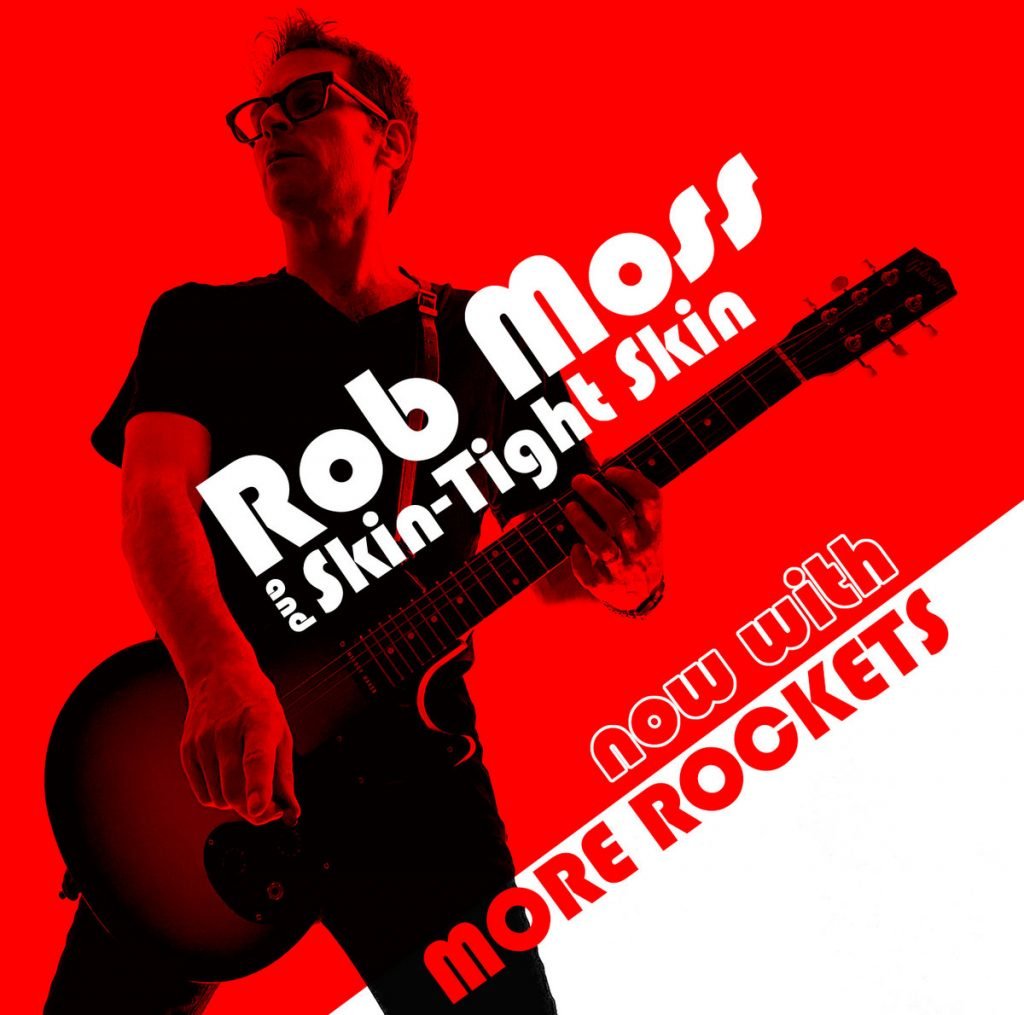 There's plenty to sink your teeth into here. The pace is quick throughout and the sound pretty sumptuous- sharp sounds and nice production mean you can really hear the component parts of each song and the great musicianship on display.
Each song features a different lead guitarist along with additional guest musicians on select songs. A high number of personnel across the whole album is a nice touch as each track sits in its own unique space, no sound seems replicated. Guest musicians include Bob Balch (Fu Manchu), Razzle Markel (Not Dead Yet), Wes Tabayoyong (Savage Beliefs) amongst many others. The album also boasts Danny Frankel (Lou Reed, Marianne Faithfull) on drums and Dwight Reid on bass duties across all tracks.
You may have already heard some of the tracks on the album that were released earlier in the year including 'Red Beans and Gasoline' which mashes up two pieces of music set in New Orleans- Chuck Berry's 'Johnny B Goode' and 'House of the Rising Sun' by The Animals with Ken Moss on lead guitar and Kim Reynolds on piano. There's a slightly slower, dreamy/hazy feel to 'Ink Blue Smoke' featuring Greg Strzempka (Raging Slab) on lead guitar and organ. The album finishes with a 70s-era Bowie sounding finale with 'I'm On a Rocket Ship (Heading My Way Back Home)' sporting Doug Wieselman's honking saxophone and Glenn Kowalski's lead guitar.
This is an album for a Saturday night- building up your energy during pre-drinks and getting you ready to rock!
'Now With More Rockets' is out on September 19th. Purchase HERE.
Tracklisting:
1. A Rocket Ship to You
2. A Donkey
3. Red Beans and Gasoline
4. Richard Jewell
5. Bloody Shoes
6. Rock 'n' Roll Ralphs
7. Rip Van Winkle '85
8. Ink Blue Smoke
9. All Over Town
10. Two Slices of Bread
11. I'm On a Rocket Ship (Heading My Way Back Home)
---
Follow Rob Moss and Skin-Tight Skin on socials…

---
More from Punktuation