San Francisco Art Punks Debut latest single ahead of their upcoming album.
San Francisco art-punk trio Rip Room has unveiled Dead When It Started, the next single off the upcoming album Alight and Resound. The album is due out on May 27 via Spartan Records.
Singer-guitarist John Reed has spoken about the new single. "Dead When It Started is a good intro to Rip Room for the uninitiated. It's an indictment disguised as a dance song. If the height of human interaction is the sum of our institutions plus the current state of social media, then our ability to solve real problems quickly approaches zero. The system is rigged! And worse, our tools for communication are essentially games that demand our attention and little else (and if it's not clear, I count myself among the implicated here). "
"Contrary to the lyrics, the tune is super fun! It's maybe the most accessible song on the record, making the disconnect from the lyrics a bit cheeky. I remember the main riff sort of materialized out of thin air. Aside from the proggy breaks, it's basic pop. That's Gracie pounding on a car fender with a hammer before the outro. There's a ton of the Bass Rhodes on this track which makes it extra beefy."
In a time of digital polish and studio patchwork, it has become increasingly rare to hear a record that captures the lightning-in-a-bottle dynamics of a live performance. Music continues to fill our queues, but it feels less and less human. So when a record breaks through the static, it can be a revelation—introducing the wound-up art punks in San Francisco's Rip Room.
Pre-order Alight and Resound HERE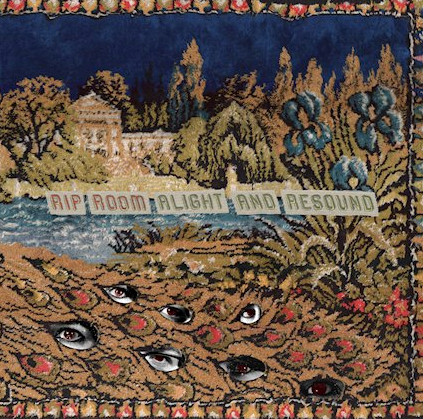 ---
Follow RIP Room for more…
Follow Rip Room on socials
---
Check out more of the latest from Punktuation
Punktuation Magazine For All Your Daily Punk News, Features, Interviews, Lifestyle and more!