To celebrate the announcement of the release of a full cast soundtrack album, the successful New York punk rock musical Riot Antigone drops the new single 'Riot Girl'.
Reminiscent of the '90s Riot Grrrl movement iconised by bands like Bikini Kill, Sleater-Kinney and Bratmobile, Riot Antigone (a new take on the Greek tragedy Antigone by Sophocles told from the perspective of a chorus leader and her all-grrrl punk band) is an original punk rock musical about the power of an individual who dares to carry a revolution upon herself.
It's a ritualistic and passionate rock album, and an intimate coming of age story told through explosive live music, percussive movement and primal poetry, and a punk chorus.
Co-written by Seonjae Kim and Jonathan Larson Grant Award-Winner Erato A. Kremmyda, the first release off the cast soundtrack album was 'My Grrrls' and perfectly captured the spirit of community and female empowerment underpinning the album's message.
"It is my ode to Kathleen Hanna and specifically the Bikini Kill song 'Rebel Girl', explains the show's creator, Seonjae Kim. "It's a song that celebrates grrrl power and love between grrrls in all shapes and forms."
The entire cast is featured on this raucous track – many of them have had huge successes since the show and the album's recording – Cathy Ang, who played Ismene, plays Lily York in And Just Like That (HBO Max), and Rad Pereira, who played Haemon, played Victoria in Season 2 of Betty (HBO Max). Also featured are Kasey Huizinga, Angel Lin, Mari Moriarty, Ure Egbuho, Casey Wortmann, JL Marlor, and Julia Rose Duray.
The second single is the show-stopping number "Girl Riot", which is out now.
Initially carried out as an off-off-Broadway musical turned live rock concert, Riot Antigone infiltrated the NYC music scene, headlining venues including Sunnyvale, Arlene's Grocery, Pianos and the Knitting Factory. The live shows were frenetic, well-attended, and empowering for the diverse crowd that they attracted.
The production had a sold-out premiere at the legendary Tony Award-winning downtown institution La MaMa Experimental Theatre Club in 2017 and sold out a 120-person house six times, with a seventh show added to accommodate demand.
In the nearly five years since its conception as a punk rock musical, Riot Antigone has grown into a vibrant multi-headed project: a band, an educational vehicle, and now, a full-length album.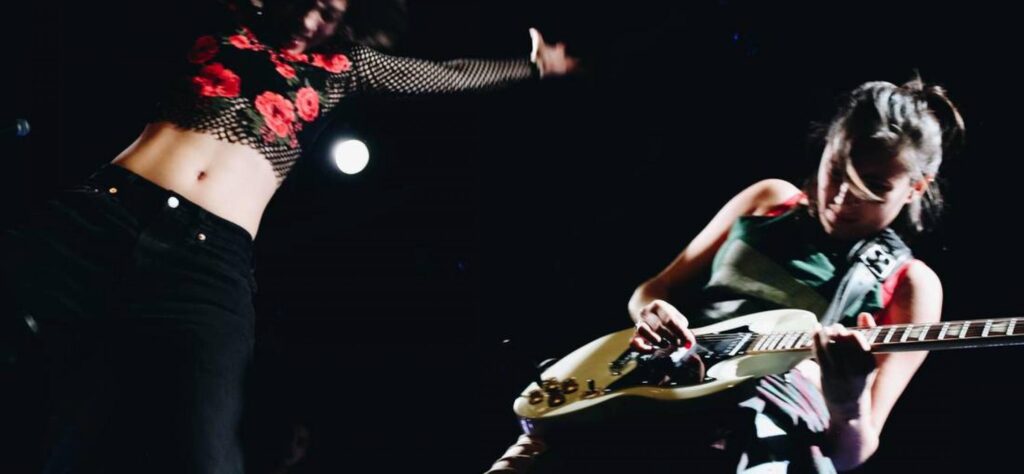 Producer and songwriter Mori Einsidler reflects on embodying the ethos of the riot grrrl movement throughout the recording process.
"When I signed on to produce the record, I had never produced a full-length album, nor any music that wasn't solely my own. I feel lucky that we got to authentically capture the DIY spirit of the real-life riot grrrl bands we admire by allowing ourselves the freedom to experiment, learn, and ultimately shred together despite what some might call a 'lack of experience.' That sense of earnestness is what makes the show and this record so special."
A live performance of Riot Antigone is scheduled to take place on April 14 at Elsewhere Zone 1 in Brooklyn, NY. It will be the first time the show has been performed live in 3 years.
The soundtrack will be released on April 8, 2022, and to celebrate, a live performance of Riot Antigone is scheduled to take place on April 14 at Elsewhere Zone 1 in Brooklyn, NY. It will be the first time the show has been performed live in three years.
---
Check Out Riot Antigone Socials
---
Need some more punk in your life?
Punktuation Magazine For All Your Daily Punk News, Features, Interviews, Lifestyle and more!