Covers of songs by the likes of Bikini Kill, Sleater-Kiney, Bratmobile, LiLiPUT and The Raincoats appear on Kill Rock Stars' new 62-track Stars Rock Kill (Rock Stars) compilation.
Last year the US independent label began a 12-month celebration for its 30th anniversary with an expansive series of covers of songs it had released over the years.
"We've got so many amazing artists on board already, including much of the current KRS roster, along with lots of folks from our extended family and even some new friends!" the label said.
"We are so excited to celebrate the music community we've all grown up in, as well as the friends and fans we've made along the way."
Kill Rock Stars (KRS) was born out of DIY punk culture, though its releases now encompass post-punk, noise and even comedy.
A sequel to the label's original 1991 compilation, which included bands such as Nirvana, the Melvins and Bikini Kill, one of the many standout moments on Stars Rock Kill (Rock Stars) is a version of Bikini Kill's Rebel Girl.
That song's performed live by Mike Watt + The Black Gang, a trio with Nels Cline? and ?Bob Lee that were featured on KRS' 1999 'T?his Is A Prayer' 7" and the label also released 7" in 1997 by Watt's trio L'il Pit? as well as Justamente Tres, the third album with Watt's duo Dos with Kira Roessler.
"To whatever degree I believe in the "great women and men" theory of human history, Mike Watt is one of the towering figures in the history of punk rock – so is Nels Cline – and Bikini Kill is the greatest punk rock band in the history of the world.
"Knowing I got to work with these amazing people means I can die happy," Kill Rock Stars' founder Slim Moon said in a statement to mark the original release last year of Watt's cover.
The entire Stars Rock Kill (Rock Stars) set has now hit streaming services, and it's also available to buy through Bandcamp.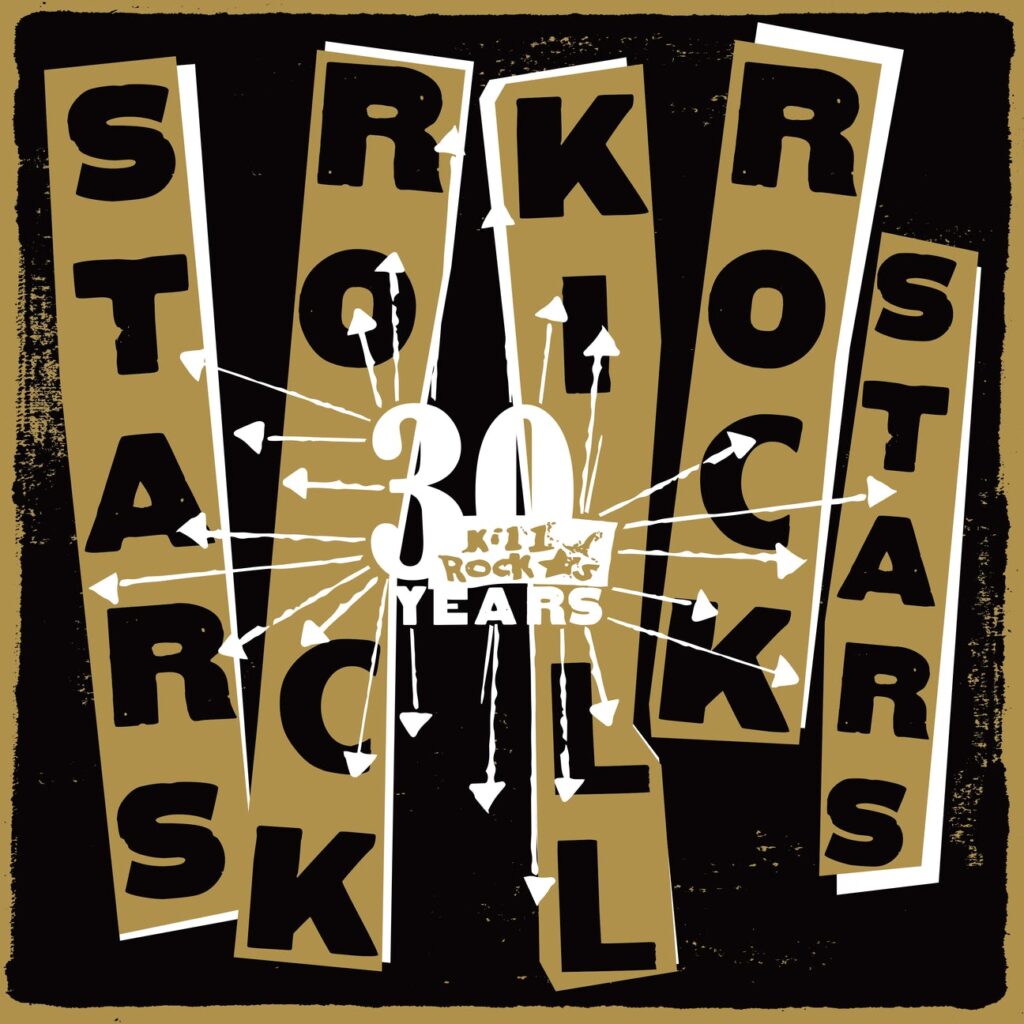 ---
Follow Kill Rock Stars
---
Need more punk rock in your life?
I'm a punk rock aficionado, martial arts pupil and fair-to-middling student of the Bengali language. I'm also a journalist, writer and editor, specialising in medicine and technology.
Click on Dom's photo for more of his articles