Punk Rock never felt so happy? Melbourne indie punks set the feel good standard.
For lovers of pretty riffs and painfully relatable lyrics Sick Visors' debut EP For wise People Who Appreciate Quality was released on the 24th of November. The EP tackles the issue of embracing joy and learning to be happy in an age filled with distractions and serotonin boosters. Produced and mixed by guitarist/vocalist Alex Moses, the band split their time between their home studio and an Airbnb in regional Victoria piecing the ep together one riff at a time.
The Melbourne indie-punk duo are here for a good time (unless their tummies hurt), and this feel-good attitude comes through in their music. The debut single My Legs Feel Good in My Pants helped set the scene as it focused on enjoying life's little things, such as a nice fitting pair of pants. Sick Visor tow the line between indie, punk and even pop with them having halftime sections that feel like they belong in a punk anthem but instead of distorted guitars and thumping blast beats, you are met with beautiful melodies and lyrics about wanting to be happy.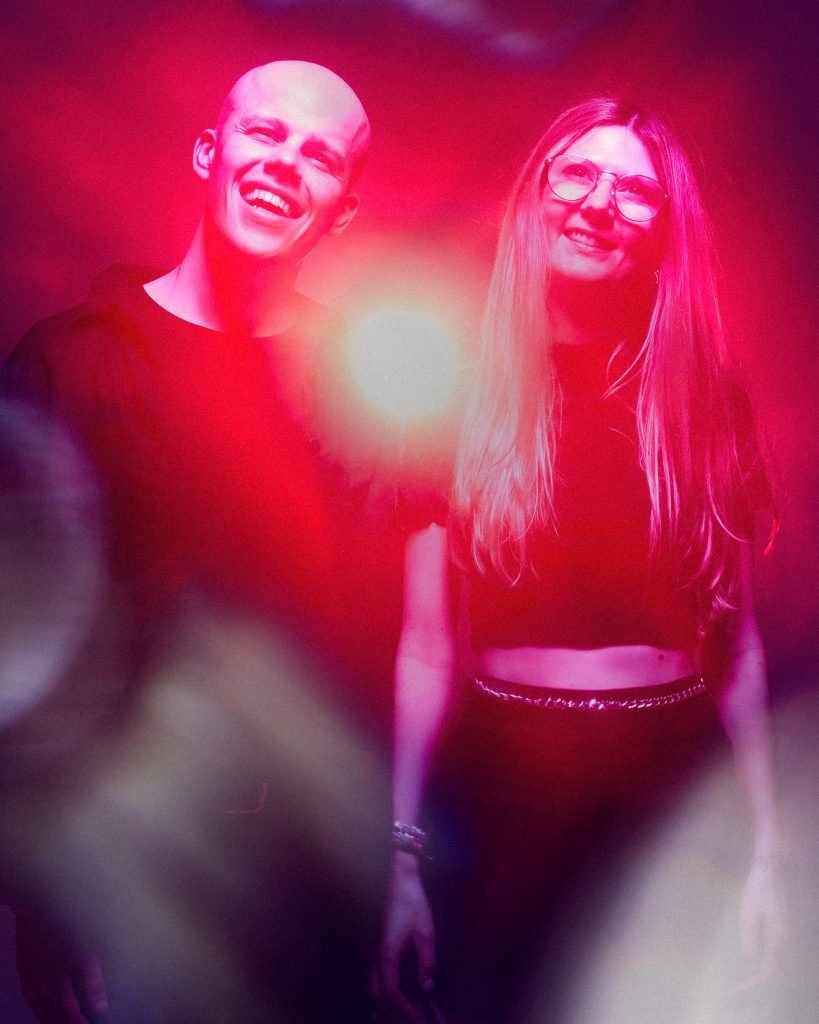 While Sick Visor does have a positive outlook, they are also realistic. They touch upon the idea that, even though you want to be happy and are trying your best, sometimes it's just not going to happen, and that's okay. This is explored in the opening track Happy Pessimistic People Person Introvert which is a feel-good anthem with a melancholic message. It's also the only track on which drummer Katie Lovelock sings a whole verse!
A drummer singing is a rare thing and is always worth mentioning. This song can be summed up by the final lyric "I love my life but sometimes it sucks, and I stay inside when it gets too much", something that everyone can relate to.
The final track Sticky Tape stands out from the other songs as it's less bouncy and has a more serious feel to it. Beginning with a clean guitar riff alongside vocals from Alex, this song feels like a fitting end to an EP that's filled with giant choruses and a feel-good attitude, as it opts for a more sombre feeling. This song touches on the idea that we all need someone whom we can turn to when things fall apart. This is encapsulated by the lyrics 'We all need somebody to be there when it all goes to shit"
If you love punk rock but are tired of hearing how bad everything is then I highly suggest you give Sick Visor's For wise People Who Appreciate Quality, a spin….you won't be disappointed.
Sick Visor Tour Dates!
Tickets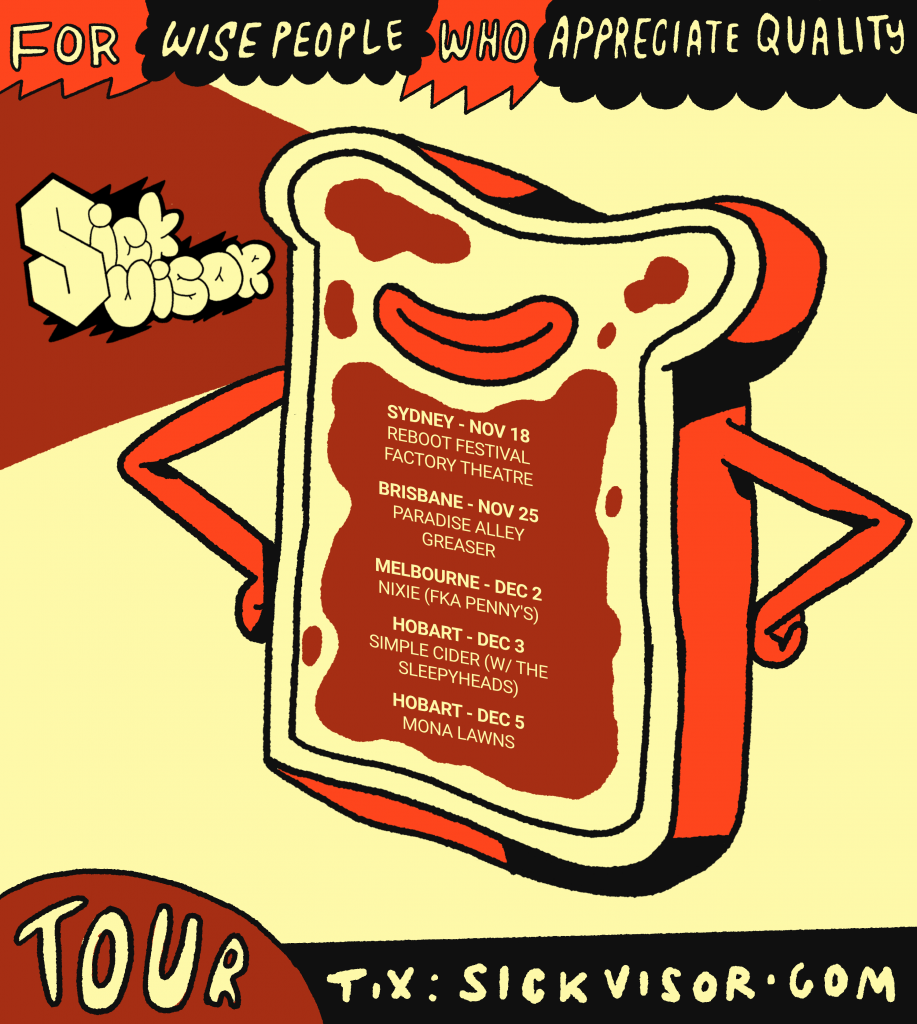 ---
Keep up to date with Sick Visor
---
More of the latest from Punktuation: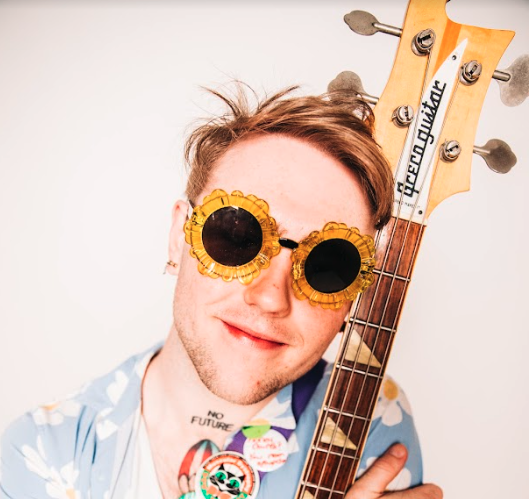 I've always struggled trying to describe myself. How do you sum yourself up in just a few short sentences? Your hopes, dreams, fears, and loves? There are so many layers to a person (much like onions) and words are simply not enough, but they are the only tool we have. That being said…. if I HAD to describe myself, I'd say 3 things: punk rock, tattooing and sunflowers.