Following the very successful release of their recent album 'Counterculture?', Ruts DC were eager to bring their new (and older!) sounds live to the people. A thirteen date tour saw them travel the length and breadth of the country, from Exeter in the South West to Glasgow in the North, during late November to early December. Ruth Rae attended 6 of the dates….
Ruts DC are an outstanding live band – I have seen them 21 times this year (more than any other band!) and perhaps you'd think it would get repetitive – but it absolutely NEVER does! Each night was different, the music was played brilliantly, and it was a wonderful experience from the first note to the last!
The band kept the same set list at each show, beginning with 'Faces in the Sky' from their new album, and including a further five songs from 'Counterculture?' during their set. 'X Ray Joy', 'Poison Games' and 'Pretty Lunatics' all got their first electric airing – the first of these being a particular favourite of both mine and John 'Segs' Jennings, vocalist and bass player.

Segs gave us snippets of insight into his thoughts whilst writing the lyrics for the new songs . He explained that he often doesn't always know what each song is about at first, but as it takes form he starts to see where a song is going, and often it ends up being about something else entirely! 'X Ray Joy' being a case in point – Segs told us that it wasn't originally about Ian Curtis, but more and more references crept in, so it ended up becoming a tribute to the late Joy Division singer and lyricist.

Ruts DC were supported each night by the amazing TV Smith, a man who works very hard indeed. When he's not touring (solo, or with The Bored Teenagers), he's busy writing songs, and along with his lovely partner Sally he manned the merch stand every night. Smith is always happy to chat with fans, pose for pictures, and to sign anything you ask him to. He and Sally were incredibly welcoming to me each night I popped over for a chat with them after the show, you honestly won't find a kinder man in the business! His playing and performance were excellent. He did vary his set which was great, so we were treated to some newer songs he's yet to record, as well as an excellent selection from his solo material and of course from The Adverts and The Explorers. He told us he bleaches his jeans himself for his distinctive look!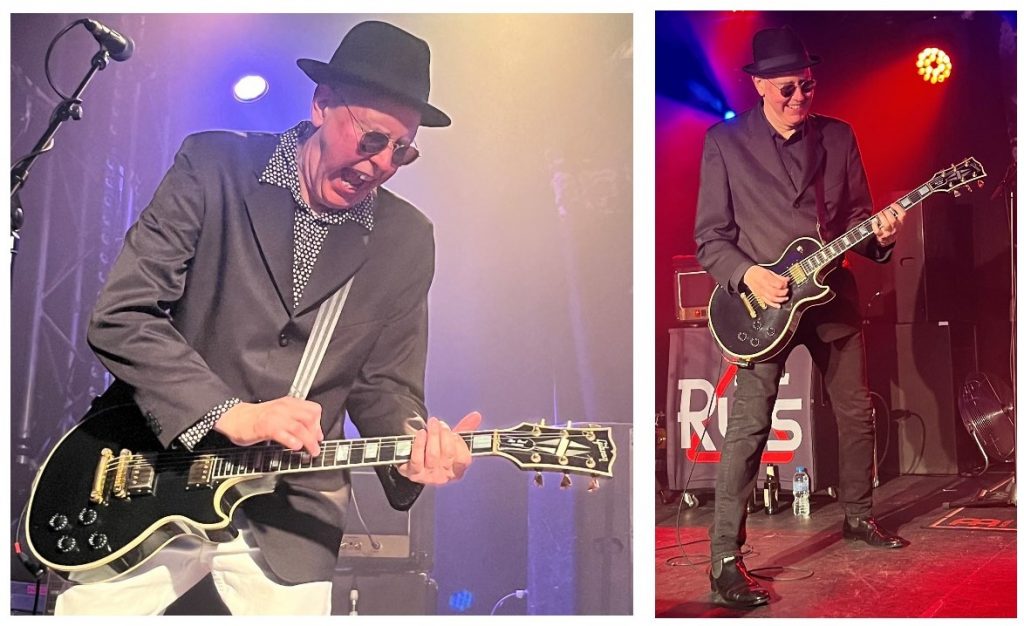 In Islington during the final night of the tour, we were given a special treat – TV Smith was joined on stage by Leigh Heggarty (Ruts DC's guitarist) for his last three songs! Leigh has worked with Smith quite frequently over the years, so it was with easy familiarity that his electric guitar complimented Smith's acoustic. Not so his moves – Smith high kicks during his songs, something I've yet to see Leigh attempt, although he gamely tried!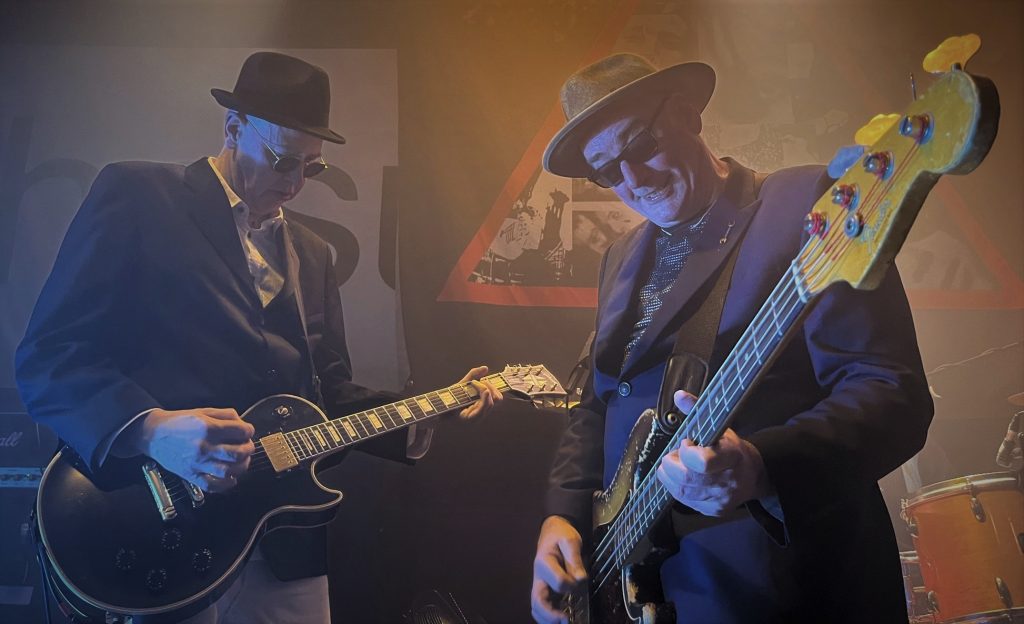 Back with his Ruts DC bandmates- Segs and drummer Dave Ruffy- Leigh showed us how versatile he is as a guitarist. Not only has he mastered original Ruts guitarist Paul Fox's playing and sounds, but he has very much contributed his own to both 'Counterculture?' and the preceding studio album 'Music Must Destroy'. In addition to the title track, we were treated to 'Kill The Pain' and 'Psychic Attack' from that 2016 album, all fan favourites, which were sung along to with as much gusto as older songs such as 'S.U.S', 'Something That I Said' and of course 'Babylon's Burning'.
I spent a lot of my time in sheer awe at the drumming of Dave Ruffy, the eldest member of the band, who morphs into something incredible once he sits behind the kit. Not only is he one of the best drummers in the business, he's also a witty, generous and lovely man who made sure to thank audiences and crew every night for supporting the band. I'd spoken to Dave at the end of August, and told him how well the new songs were going down with the fans – eyes shining, he was genuinely pleased to hear that. Having also recently read an interview he'd done over 40 years ago for a Dutch fanzine, which recently resurfaced, I can safely say that Dave Ruffy hasn't changed – he is a man of great integrity.
Completing the rhythm section is of course the one and only Segs – the most underrated bass player out there! I was also watching him closely, and he makes what he does look effortless, but of course it isn't! In Southampton there was no barrier at the very high stage, so while learning on it I could feel as well as hear the notes from that legendary bass (the exact same instrument he's played since the beginning) which gave me a new appreciation for Segs' contribution to the songs.
Of course he also took on lead vocal duties following the untimely death of original singer Malcolm Owen in 1980, and again he makes the singing look easy – it's not! Segs is so suave and cool that you have to watch him closely to see how much he's putting into his performance every night.

This has been a particularly sad year for deaths in the music world, and Ruts DC decided that these would not go unmarked. During 'In A Rut' the band introduced tributes to Nik Turner (Hawkwind) and Keith Levene (PiL) – see my video from Stoke-on-Trent: 
During the tour we also shockingly lost Wilko Johnson, a man who was a great influence on Leigh Heggarty in particular, so it was only fitting that 'Roxette' was added to the tribute section, sung by Leigh while he played in Wilko's distinctive chopping guitar style. The crowds absolutely loved these tributes, played with verve and sincerity. Thank you Ruts DC!

It was interesting to observe the audiences during the shows – the main demographic did seem to be middle-aged males, but at some venues there were quite a few younger people to be seen, which was encouraging! Reactions ranged from polite applause through to full on moshing, and afterwards everyone I spoke to was full of praise for the band and expressed how much they'd enjoyed themselves. The new songs continue to inspire the fans, and Segs encouraged us to stand up against our oppressors and to keep counter culture alive. People Unite!

At the end of the tour, Segs assured us that the band would be back on the road again in March, as there were many places they wanted to play but couldn't get a venue – this is brilliant news for us fans! Keep an eye on their socials for dates, and make sure you catch a show from a magnificent band at the top of their game!
The album 'Counterculture?' is available HERE.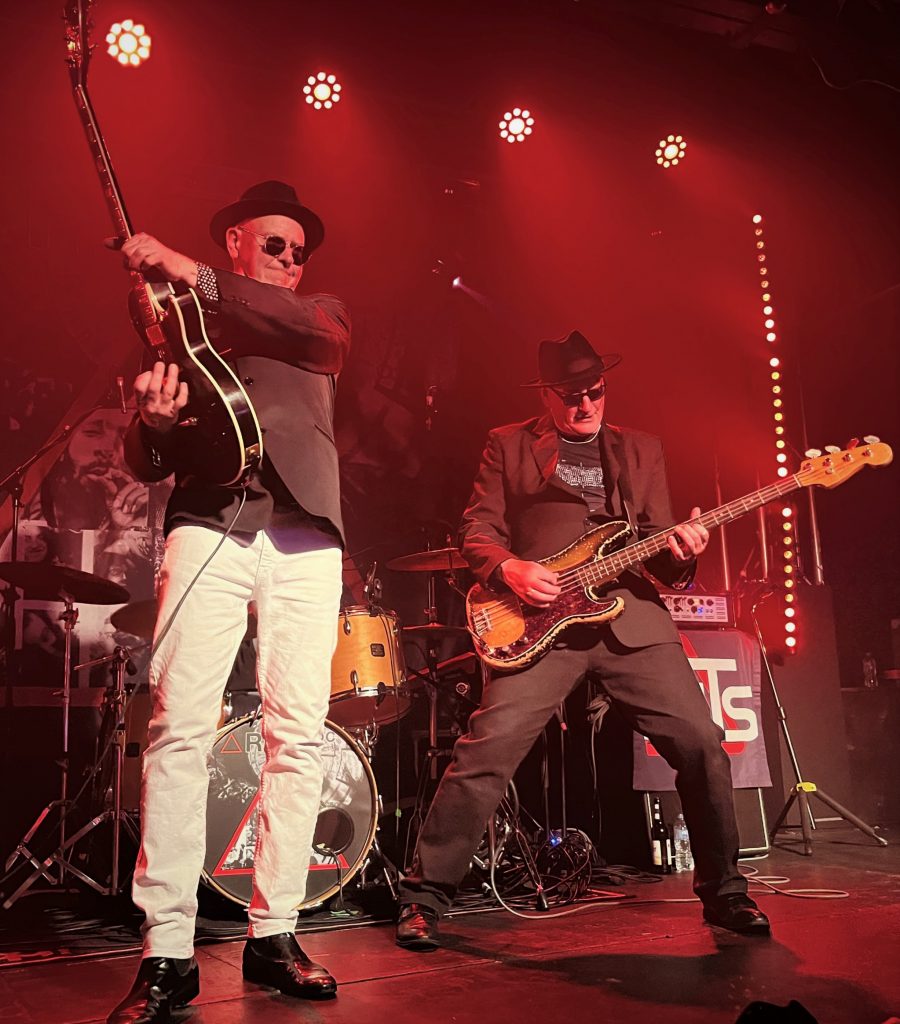 ---
Keep up to date with Ruts DC!
---
More of the latest from Punktuation: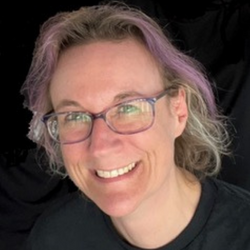 'Usually found jumping around down the front at gigs, I also relish taking photos and videos, singing, speaking with fellow music fans, and asking musicians the questions nobody else does  Writing about my favourite bands and connecting with people who love music too keeps me more-or-less sane  I've worked for over 25 years at a video production company, mainly filming live music events, therefore I have an additional backstage perspective!'