Rebecca Binns' new book on the influential punk artist Gee Vaucher goes beyond her association with Crass to examine the political and ethical framework that she used to create her intricate and confronting pieces.
Punk was a visual as well as audio artform with the aesthetic and associated art being a large part of its revolutionary impact and rebellious appeal. A lot has been said about the fashion; the posters and flyers; the Jamie-Reid designs; the Vivienne Westwood clothes etc. But a key part of this visual history is the work of an artist who defined punk's protest art in the 1970s and 80s- Gee Vaucher.
Perhaps her biggest claim to punk fame is the work she did with the influential anarchist band Crass, Vaucher being behind their distinctive and confrontational album covers. She has remained a visual political commentator with her works still being seen in exhibitions and on front pages, taking on contemporary social justice issues.
This new book gives Vaucher the attention and analysis her work deserves but has not yet received.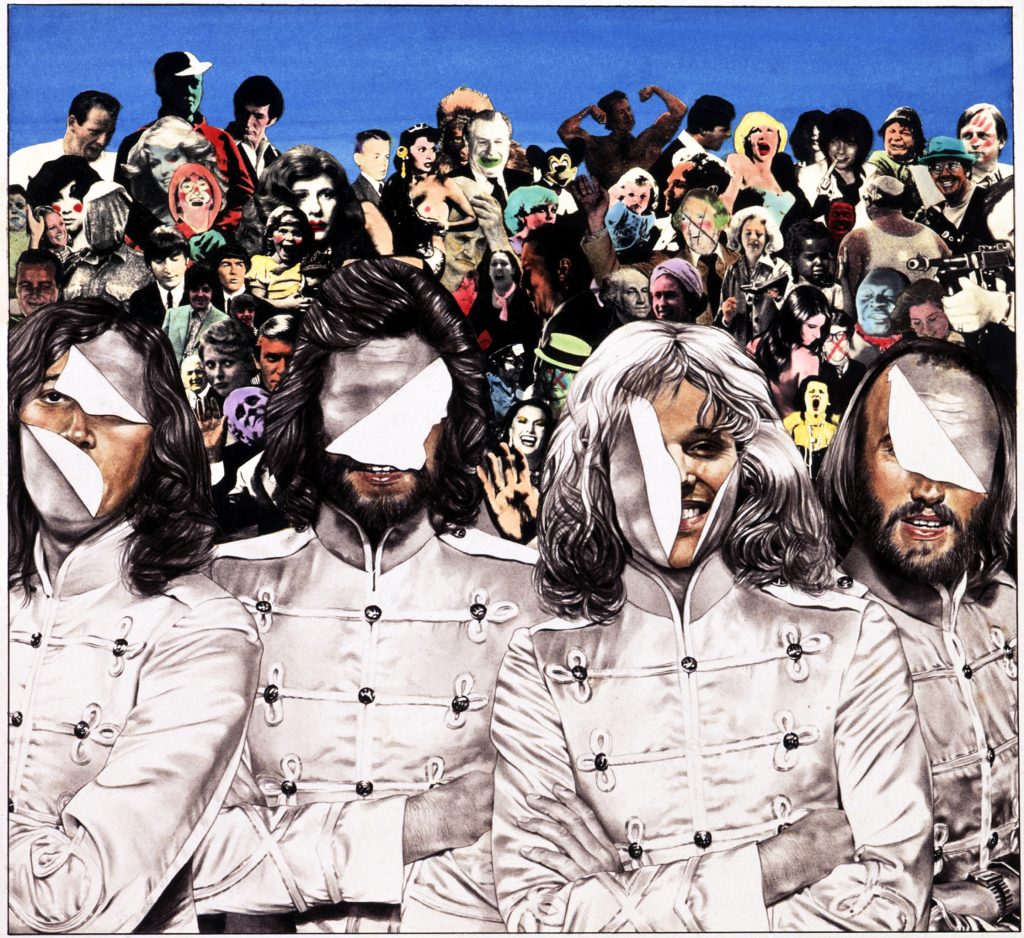 Binns does a thorough and exemplary job of exploring three major facets that contribute to an understanding of Vaucher's work. There's a spotlight on the artist herself- her background and formative experiences and how her political and social attitudes were shaped. Then there's the actual art that she created, with the book giving a thorough dissection of so many of her fascinating pieces. But Binns also adds the context in which Vaucher was working throughout the years and the ideas that were dominant at different times. The post-war nuclear family; the punk movement challenging old ideas on youth culture; the rising poverty in the 80s and Thatcherite politics; the bubbling anti-war movement both in the UK and America- all these were incorporated into paintings and collages. This gives the book a very well rounded feel by chronicling all these influences on a creative life and how they intersect and evolve.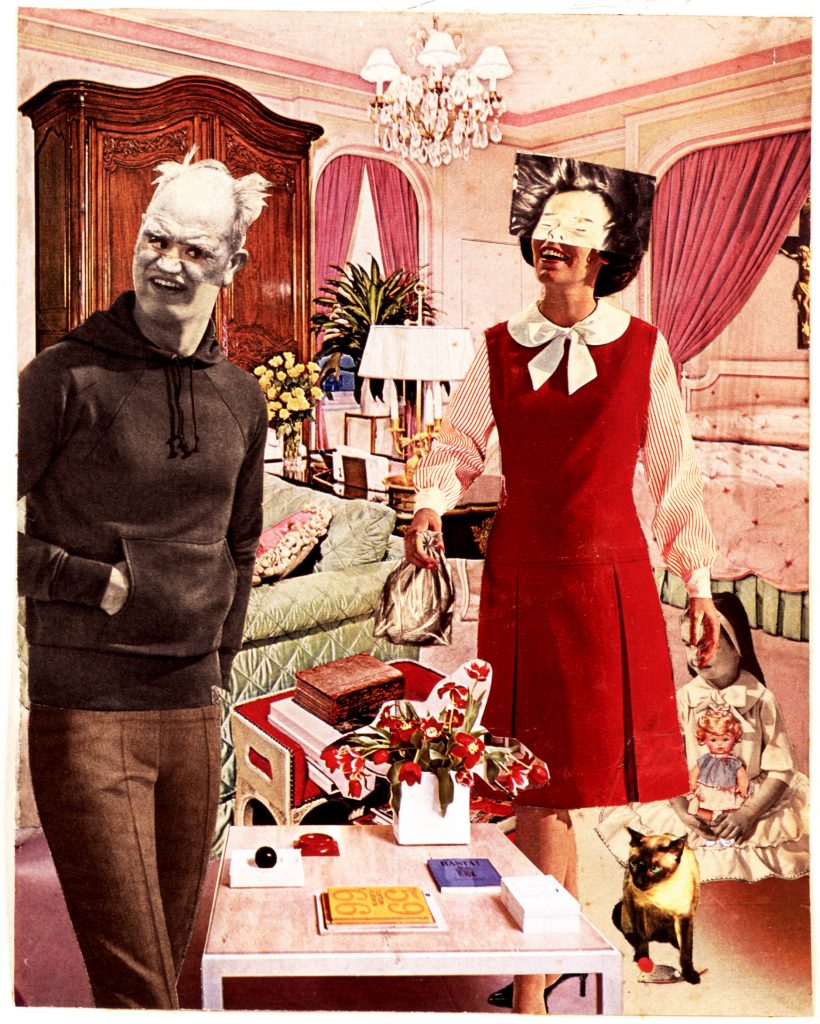 Vaucher's politics is explored using her own words to add context and personal nuance. From her views on gender and sexuality, to her pacifism and anti-military stance, as Vaucher herself states: "I am an extremely moral person to the point of being ridiculous. But my morals are my own". This aspect of Vaucher is essential to being able to fully appreciate the motivation and message of her art and perhaps why she worked so well with a band like Crass.
Her own journal International Anthem ran from 1977 to 1984 and subverted ideas of aspiration and traditional gender roles, using images from popular magazines such as Good Housekeeping and Woman's Own and highlighting that most aspiration was in fact synonymous with capitalism and consumerism. Marketing strategies disguised as values.
She encompassed the DIY ethic and held steadfast to her own values, whether she was working in the UK or during her stint in New York working with publications such as Rolling Stone, Ebony, Crawdaddy and High Times.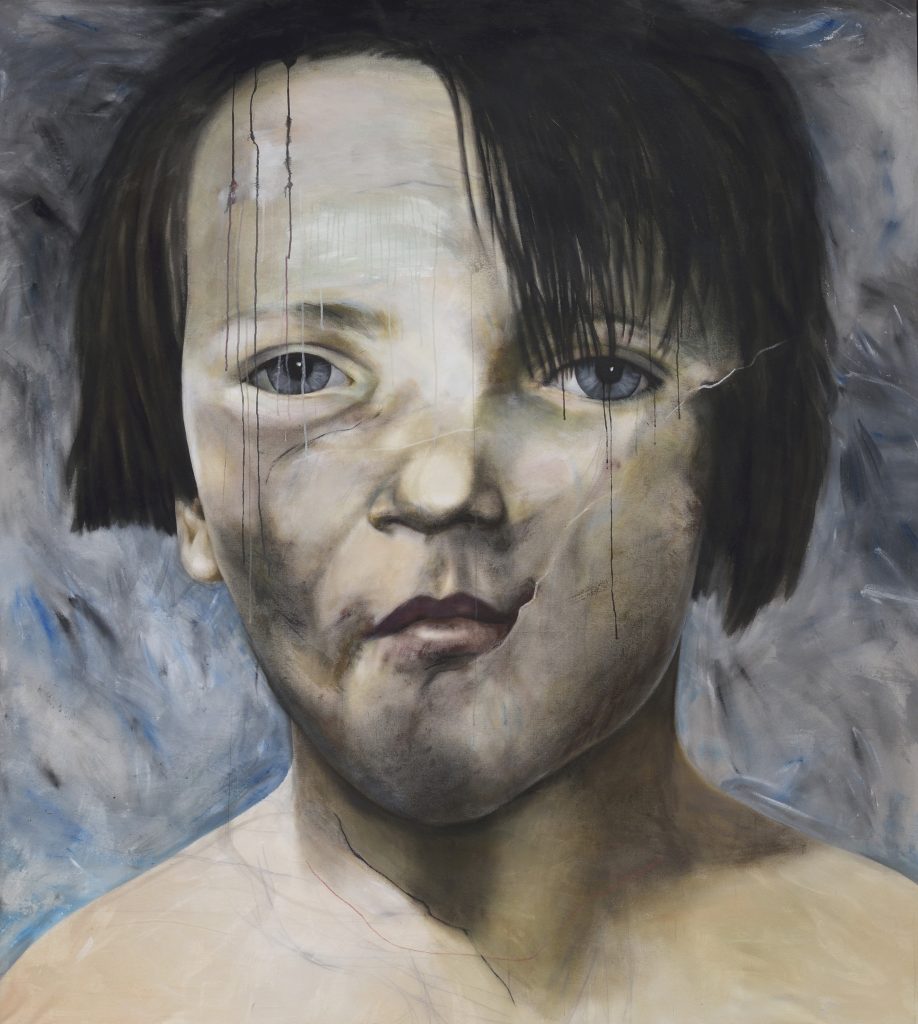 Of course she is most well known for her work as part of the punk movement, and more specifically with anarcho-punk band Crass. Binns takes her time in exploring the punk context from a social history standpoint as well as setting out the values and ethics of a complex band like Crass. This helps contextualise Vaucher's work and sets her amongst- yet distinct from- other punk visual stylists such as Jamie Reid (who worked with the Sex Pistols); Linder Sterling (who worked with The Buzzcocks) and Stiff Records Senior Designer Barney Bubbles.
It was in 1979 that Vaucher settled in punk communal living spot Dial House- a collective of like minded artists, musicians and socially conscious individuals living together in a rural Essex home. It was here she lived and worked as part of Crass- being part of their democratic structure and embodying their anti-branding artistic vision. Vaucher produced the distinctive front covers for 'The Feeding of the 5000′, 'Stations of the Crass', 'Penis Envy' and 'Yes Sir I Will' and as well as her paintings for covers and inlays, she also produced short films as part of the work she did to support Crass releases.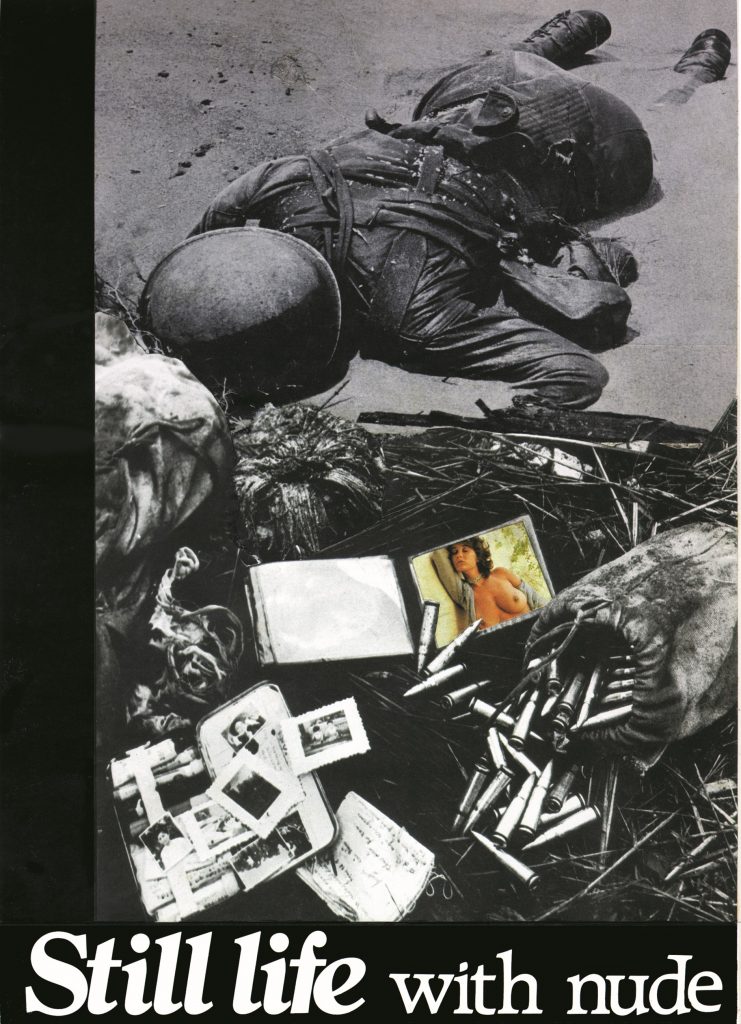 Binns' book is meticulously researched and well written, covering an area of punk history that deserves a full spotlight all of its own. Equal parts informing, accessible and compelling, this is the story of a woman whose talent and beliefs have made a huge contribution to conveying punk's revolutionary message. Including plenty of quotes from the woman herself, Binn's enthusiasm for the topic and belief that this story needs to be told, is evident on every page. There is also a fabulous collection of 19 colour and 76 black and white illustrations of Vaucher's work contained within, with comprehensive explanations of the images. You will not miss any of the intricate meanings that Vaucher curated to convey so many complex observations on society.
This is a great read and will appeal to anyone interested in art, history, feminism, punk, biography or just someone who wants a fascinating read on a hitherto under appreciated woman.
'Gee Vaucher: Beyond punk, feminism and the avant-garde' by Rebecca Binns is released via Manchester University Press on 15th November. You can order HERE.
Feature photo: Gee Vaucher. Oh America! 1989, gouache, 230mm × 230mm (© Gee Vaucher)
---
Get More Punk in Ya!