Rat and Billy to drop their second Sinclairs' LP - 'The Long Slow Death of A Cigarette' on July 28 and to celebrate they release the video to new single 'Ultra Splendid'
In 2019, what started out as a small side-project put together by superstar drummer Rat Scabies and acclaimed Flipron/Neville Staple guitarist Billy Shinbone quickly morphed into a world of psychedelic, gurgly, electronic soundtracks for their first and critically acclaimed 2020 debut album Sparkle. Now The Sinclairs are readying their second album, The Long Slow Death Of A Cigarette, which finds them breaking out even further, adding guest vocalists to a mix of skittery garage rock, arctic ambience, fuzzy orchestral pop, the odd dusty torch song plus an undulating Latin funeral coda. If the first album "made easy listening more difficult" then this new album is "technicolor noir."
"We decided that we wanted some actual songs on this record," says Scabies. "And we hit gold with our guest artists," including Zumi Rosow of Black Lips, Kid Congo Powers of The Cramps/Gun Club/The Bad Seeds, Roger Chapman of iconic '60s band Family, and members of Japanese garage punk treasures The 5,6,7,8's plus British actor Kevin Eldon (Hot Fuzz/Game Of Thrones)! "We wanted each track to be like a deep, smokey draw that burns off the one that comes before it. Sometimes smouldering, sometimes incandescent, and what you're left with at the end is a funeral." 
For a taste of what's in store, the band is releasing the album's first single, a ripping surf-rock-esque instrumental 'Ultra Splendid,' which the band declares, "crams masses of splendidness into a super short package of energy. All the good stuff in less than two minutes flat!" The hilarious performance video that accompanies the single is likewise a "cheerful revenge on the drunken, self-absorbed arseholes who crash the stages in pubs and clubs across the land" and guest stars Kevin Eldon as the continually thwarted vocalist.
1. If You Don't Want To Watch This Don't Open Your Eyes feat. Zumi Rosow (The Black Lips)
4. The Colonel feat. Kid Congo Powers (The Cramps/Gun Club/The Bad Seeds)
5. My Pet Maggot's Bluebottle Dreams
6. Him And His Mermaid Girlfriend
7. Too Much Time feat. Yoshikio Fujiyama & Akiko Omo (The 5,6,7,8's)
9. Cellphone Lost In The Arctic Tundra
10. Monkey's Tails feat. Kevin Eldon (Hott Fuzz/Game Of Thrones)
11. How Much Is The Dust? feat. Roger Chapman (Family)
Follow The Sinclairs on Their Socials
Need more Punk In Your Life?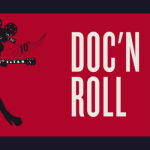 Punk News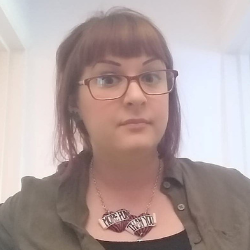 In it's 10th year, the Doc'N Roll Film Festival is celebrating a decade of inspiring, entertaining and vital films about the musicians we love.
Read More »
Punktuation Magazine For All Your Daily Punk News, Features, Interviews, Lifestyle and more!