Random Hand's very own Robin Leitch gives us a tour of his top 10 ska punk tracks- how many of these would feature on your list?
It's shaping up to be a hell of a 20 year anniversary year for UK ska punks Random Hand.
We've had the singles 'Lifejackets' and 'The Cycle', a new self-titled album due to drop on 29th September, and their very own 'Handfest' taking place in London at the end of the month celebrating the best modern ska punk has to offer. 
And they've even managed to squeeze in one more new single and video before the album release- 'Deadweight' is out now. Check out the new video!
So whilst we're taking stock of the band's achievements over 2 decades in the UK punk scene, vocalist Robin Leitch shared with Punktuation the top 10 ska punk tracks that have entertained and inspired him over the years as well as shaping the genre he loves. Over to you Robin….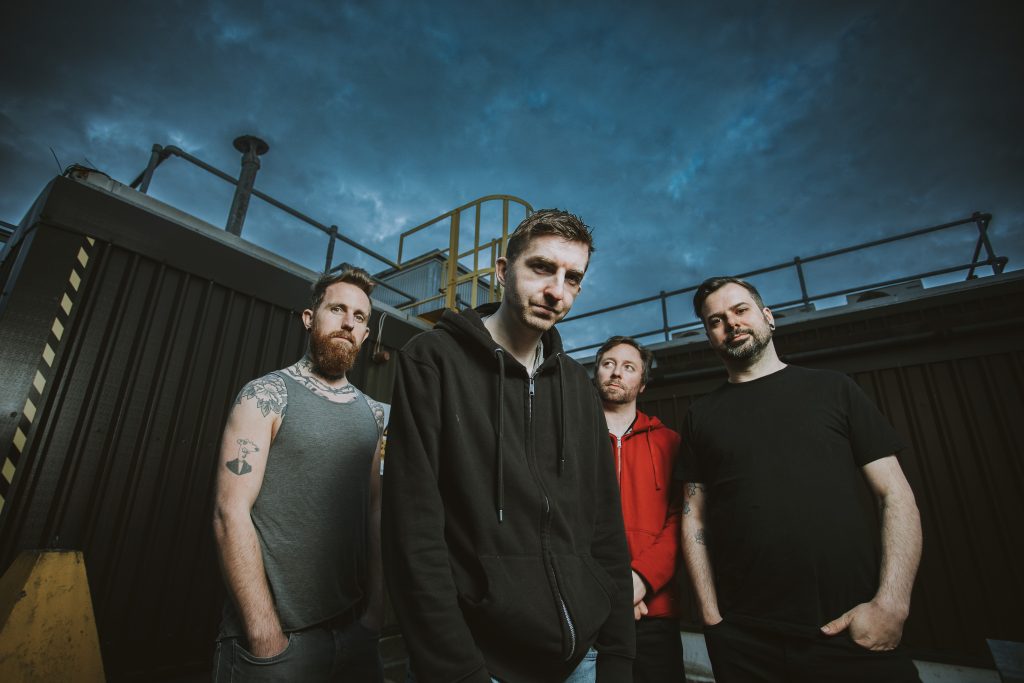 "It's a hard task to compile a list of favourite ska-punk tunes, but I've given it a go anyway.
The tracks below are a few stand out ones from a long list of music which has held a special place for me for nearly a quarter of a century. The choices are based on a few bits of criteria including influence, nostalgia, use of the genre, and simply how much of a banging track I think it is.
In no particular order:
Goldfinger- 'Superman'
"This was one of the first (if not the first) ska-punk songs I ever heard. Like most peoples first reaction to the genre, I think mine was 'why is there a trumpet in this?', but I also remember being very excited at the sound of it.
Well written and catchy as hell, it's suburban Califonian feel is no doubt amplified by its skater connection. The feel of the ska is a bit off kilter, the sporadic slides and pushes on the upstrokes straying a bit from the rigid one-two thump that makes for great dancing music, but it certainly works here and makes for a fun and energetic three minute banger."
King Prawn- 'The Dominant View'
"It'd be difficult to hide the fact that KP are a huge influence on Random Hand, and why would we try to? One of the most unique and original bands to grace the UK punk scene,
their approach to writing and fusing sounds seemed completely at odds with what I thought ska-punk was.
I first heard this track on a BBC radio documentary about the rise of the genre, and I remember being instantly mesmerised by the haunting, eastern influence of the cornet, the rapid fire vocals, and the sinister but infectious groove of the bassline.
It doesn't seem quite right to describe KP as a ska- punk band, listen to their back catalogue and you'll unearth a lot of varied stuff going on, but this track makes incredible use of both ska and punk in a fusion that certainly made me question what the possibilities of the genre were."
The JB Conspiracy- 'This Machine'
"A band we've had the pleasure of sharing a stage with many times, I remember my first
reaction when we started playing with them all those years ago being 'Bloody hell, these
guys can play!'
Consistently one of the tightest bands in the scene, the skill of the
musicianship goes hand in hand with the intelligence of the writing. 'This Machine' might be an obvious choice, but for good reason; it shows off everything this band are great at.
There's a sophistication to JBs sound, you can hear the thought that's gone into every chord change and hook, and the rhythm section and horns are topped off perfectly by vocals that are both catchy and packed with integrity".
MU330-'Raw Fish'

"This track straddles both the 'banging track' and 'nostalgia' criteria for me. I have a very fond memory of watching singer Dan Potthast perform it solo in an art gallery in the New Mexico desert town of Truth or Consequences (look up how the town got it's name, its quite interesting).
MU330 were one of the first ska-punk bands I got into, and little did I know at
the time that years later RH would effectively become said band when we backed Dan P on a tour for half his set. On first listen you might forgive someone for lazily filing them
somewhere in-between Reel Big Fish and Less Than Jake, but apply your ears properly and you'll hear something far quirkier going on.
MU330s sound is often, for want of a better word, odd. Very uplifting but odd. And this song is a great example of what makes them so interesting. There's an almost confusing, circus-like element to the horn line, whilst being one of the catchiest I've ever heard, and the chords don't quite go where you might expect
them to.
It's lyrically fascinating as well, essentially addressing xenophobia. It's delivered as
a conversion between a narrow-minded neighbours point of view in the verses before flowing beautifully into Dan's responses in the chorus sections. An absolute little gem of a ska-punk tune."
Faintest Idea-'Mutually Assured Confusion'
"Comically induced scene- beef to one side, Faintest are quite simply one of the best (and hardest working) bands out there in the scene. Everything they do drips with passion and intensity, and they're one of the first bands I'd point at to anyone who'd dismiss ska-punk as hollow party music, given that there are few bands who are more saturated in political intelligence.
Their latest album 'The Road to Sedition' is pretty much a non-stop onslaught of hook-laden, well-crafted, aggressive creativity, but this track really sticks out for me.
It explodes in front of you like a danceable Molotov-cocktail and doesn't let up. Every member of this band pours themselves into the playing, the horns are a force to be reckoned with and the lyrics are uncompromising: political ska-punk at it's best."
Voodoo Glow Skulls -'Symptomatic'
"Along with 'Superman', this was one of the first ska-punk tunes I ever heard, and probably had a bigger influence on me than any piece of music I've heard before or since. The nutty, off-kilter energy instantly smacked me in the face and I've been reeling from it ever since.
I'll get this out of the way now; as far as I'm concerned 'The Band Geek Mafia' is arguably the best album for use of horns in the history of ska-punk. I say this as both a fan of the genre and someone who's devoted a large portion of their life to trying to write good horn lines.
They're direct, relentless, intense, sinister, quirky, catchy, and empowering, everything a good ska-punk horn part should be. There are so many tracks on this album I could have picked to demonstrate this (listen to 'They Always Come Back' and image what it must be like to actually maintain that for the duration of that song!), but 'Symptomatic' was the one that made me go 'Yes. More of that please'."
Popes of Chillitown-'Vamos a la Luna'
"Popes are a hell of a spectacle live, every inch of the stage has some intense explosion of movement going on, and every time I've seen them the crowd has instantly been sucked in, and rightly so. You can tell the entire band is absorbed in what they're doing and it always makes for a fantastic show, and they're certainly a group I'd point towards if anyone ever asked for advice on what a good live show should be.
One of the other things that I love about POC is that their take on the genre is very much a modern one. Ska-punk is founded on two genres that are some forty plus years old, and there's often the danger of essentially recycling what's come before (something we're undoubtedly guilty of). But Popes have pulled off a rare trick by taking all the best elements of the sound and breathing a genuinely new lease of life into it.
Sure, the older influences are lurking there, but what they do feels very fresh and of the moment. I've always enjoyed hearing 'Vamos' when we've played with them, there's a kind of exotic-tinge to the energy of it all, not to mention that horn part being in your head for the rest of the week."
Sonic Boom Six – 'Bigger Than Punk Rock'
"Talking of bands putting a modern, innovative spin on the genre, few bands have done more to push the musical boundaries than SB6. As with King Prawn, it's not quite appropriate to describe them as a ska-punk band. Although a large part of their sound, it doesn't do justice to the sheer range of influences the band have incorporated over the years.
But 'Bigger Than Punk Rock' is a belter of a ska-punk tune if ever I heard one. One of the best weapons in the band's arsenal has always been the multi-directional relentless attack of the vocals, giving them probably the highest word-count per bar ratio in the scene, and in this case they strafe over the bounce of the verse to great effect before powering into the punk onslaught of the chorus.
Again, it might not be some peoples typical perception of what a ska-punk song is, but I like it all the more for that. A great track from a band who aren't afraid to try new things, and who generously took us under their wing when we were cutting our teeth."
Lightyear-'A Pack of Dogs'
"Lightyear are utterly brilliant and give me a great amount of joy whenever I listen to them. 'Chris' Gentlemen's Hairdresser and Railway Bookshop' is one of my favourite punk albums of all time, but we have to go back to the first album for the ska-punk stuff.
It's a lazy way of describing the genre, but ska-punk is effectively a spectrum with 'cheesy party' at one end and 'aggro socio-political' at the other end, and we all sort of sit somewhere on that line. Apart from Lightyear, who are completely their own little spinning plate of sporadic messy-but-incredible-ideas. It's a very difficult thing to define. It's almost as though they don't give a shit to such an extent that it makes them a force of creative genius that you didn't see coming.
The music somehow has all the trappings of traditional catchy song writing whilst being something you've not really heard before. The writing is poppy yet unpredictable. The lyrics are a sort of highly astute stream of consciousness and references that at first make you question if you're listening to nonsense or some kind of artistic domestic philosophy. Or Both (for the record, their singer Chas is one of my favourite lyricists). To me, 'A Pack of Dogs' is essentially the musical equivalent of diving into a hedge, but doing so to make a political statement about the expectations of society. And the vocal breakdown at the end is simultaneously ludicrous yet weirdly profound to anyone who grew up with a television as their hearth. All in all, a work of complete genius."
Capdown-'Ska Wars'
So, there's a few things I'll need to address here; first of all, would there be Random Hand without Capdown? The answer is yes, but it sure as hell wouldn't sound the same. What's more, there's a myriad of bands I could apply this to.
When we started touring it was very much in the wake of Capdown, and judging by many of the bands we played with at that time and since, I'd be hard pressed to name a band who had a greater influence on this scene.
Secondly, is this an obvious choice for a list like this? The answer is yes, and for good reason. There is so much material across all of Capdown's releases that is not only incredible work but also highly influential. But this track is quite possibly the greatest ska-punk song ever written, and I will defend that notion in lively debate.
The writing, execution, and production are absolute lightning in a bottle, and this track shows everything that's great about both elements of the genre and its fusion. The ska is an infectious, danceable stomp that drives you to move, the punk an uncompromising punch.
In fact, now that I'm thinking about it, I wouldn't do this song justice by trying to describe it. I'll simply say it would be virtually impossible to execute ska-punk more effectively than this."
"These are just a handful of tracks in a diverse and ever-experimenting genre. I love this music, I love the people who make it and the people who listen. And I'm very proud that our band has a little place in its history".
Follow Random Hand on Their Socials
Need more Punk In Your Life?
New Releases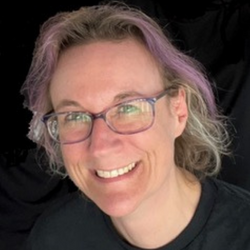 Those loveable Punk funsters The Sensible Gray Cells return with a suitably seasonal single, complete with a crazy video shot at the beach last summer.. <br
Read More »