The finest blend of Jamaican influenced Ska and forceful Punk vocals from Tim Armstrong and Jesse Michaels, 'Raid' is the first single from their new band DOOM Regulator, out today via Hellcat Records.
Frontman of Rancid Tim Armstrong and Jesse Michaels first wrote music together in ska-punk band Operation Ivy (1987-1989). New venture DOOM Regulator sees them reunited, joined by drummer Joey Castillo (Circle Jerks, The Bronx) and bassist Spencer Pollard (Trash Talk). 'Raid' kicks off the Hellcat Singles Club: a collection of new releases by a variety of bands curated by Tim Armstrong and the Hellcat Records team.
Armstrong gives us the lowdown on the band's formation: "I've been friends with Jesse since the early 1980s when we were teenagers. We formed Operation Ivy in 1987 and 2 years later we broke up. Jesse and I both continued down our own musical journeys through the years. I always felt a little sadness that Jesse and I stoped making music together. But we never lost touch. And then it happened. A few years ago we started writing songs again! A couple of the songs ended up on Grade 2's record. Jesse and I just started writing again a lot. It came back. Just like that. Like when we we were kids. There is a special chemistry between us and I don't take it for granted."
"Joey and I have been friends for years and I have loved all the work he has done drumming for the likes of Circle Jerks, The Bronx, Trash Talk and Wasted Youth (just to name a few). He is one of the best drummers in the world and a dear friend. I met and became quick friends with Spencer a few years back when Joey brought Trash Talk over to record at my studio. I love the band Trash Talk so much. An incredible band and phenomenal people. The rhythm section of Joey and Spencer is as good as it gets and their respected styles has added another element to the song writing."
Anti-authoritarian anthem 'Raid' has a vibe that's updated but not completely disconnected from early ska legacy. On the lyrical intent behind the song Michaels explains, "Raid is about every person's spiritual autonomy from the powers that be, regardless of who they are or what their particular struggle is."
Speaking of the creative process, Michaels continues, "Like many of the tracks we have worked on, I heard the music and wrote the lyrics very quickly, almost on the spot. This was only the second song we did but it felt hot immediately and just flowed so we thought it would be a good way to introduce the new band to the world."
Armstrong adds: "There are a ton more DOOM Regulator songs to come!"
 Even with the gap between Op Ivy to now, Michaels says, "our creative connection seems to be stronger than ever and all the music we loved back then, we still love." The idea to form a band came organically one day when Jesse and Tim met up purely with the intent to reconnect. Of course, the topic of music came up and when Armstrong started to play some of his new tracks, Michaels was immediately inspired and sparking ideas for vocals. He explains, "As soon as we started writing together, we found that we had the same collaborative energy that we had in the past, so it was natural and fun just to keep going."
Though it might seem like picking back up after all these years, DOOM Regulator are not just an iteration of their last band. Harnessing decades of punk legend status for a fresh opportunity and a broader perspective, they make a subtle nod to their origins with their name as a playful acknowledgment of history. Embracing the concept of "substance over surface," sitting in the tradition of punk band names like Bad Brains, Bad Religion and the Bad Seeds, they find it a title worthy of their cause.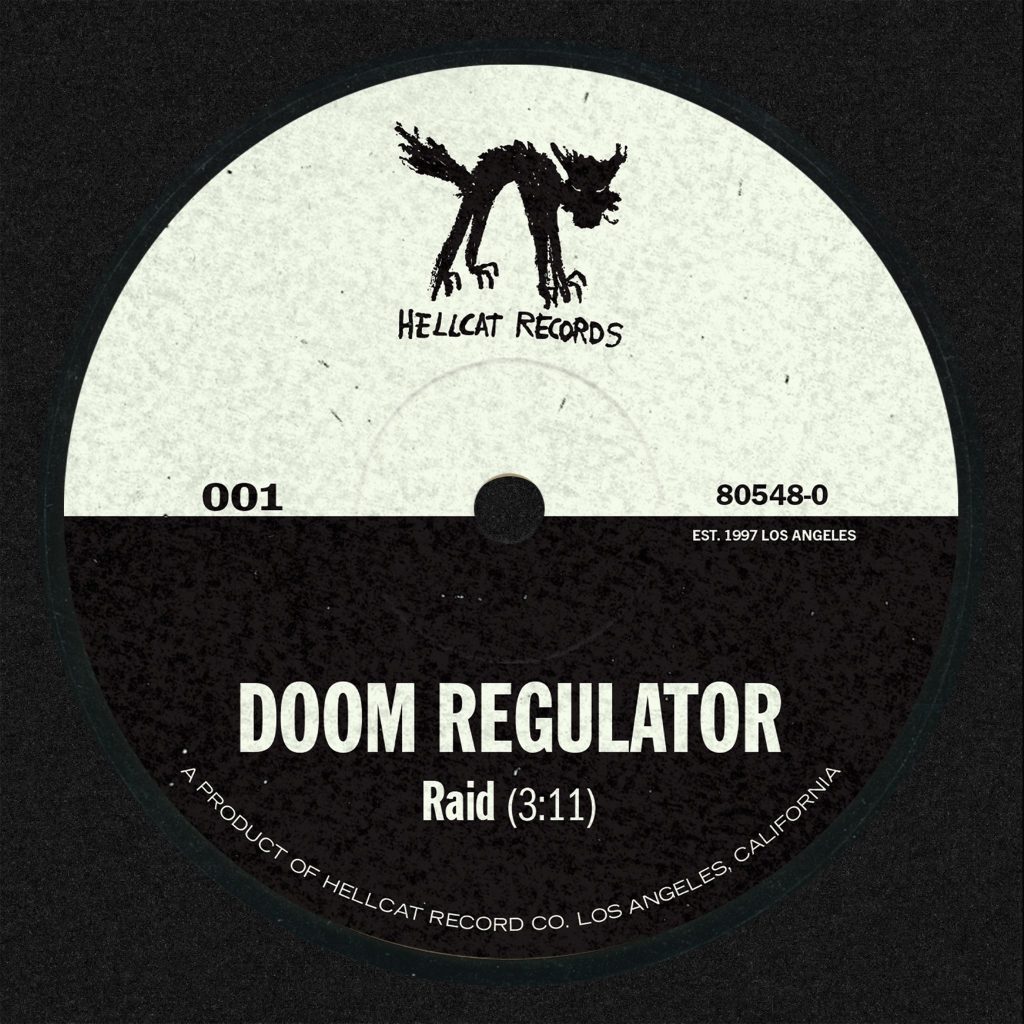 Follow DOOM Regulator on Their Socials
Need more Punk In Your Life?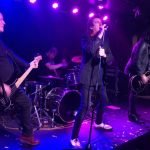 Reviews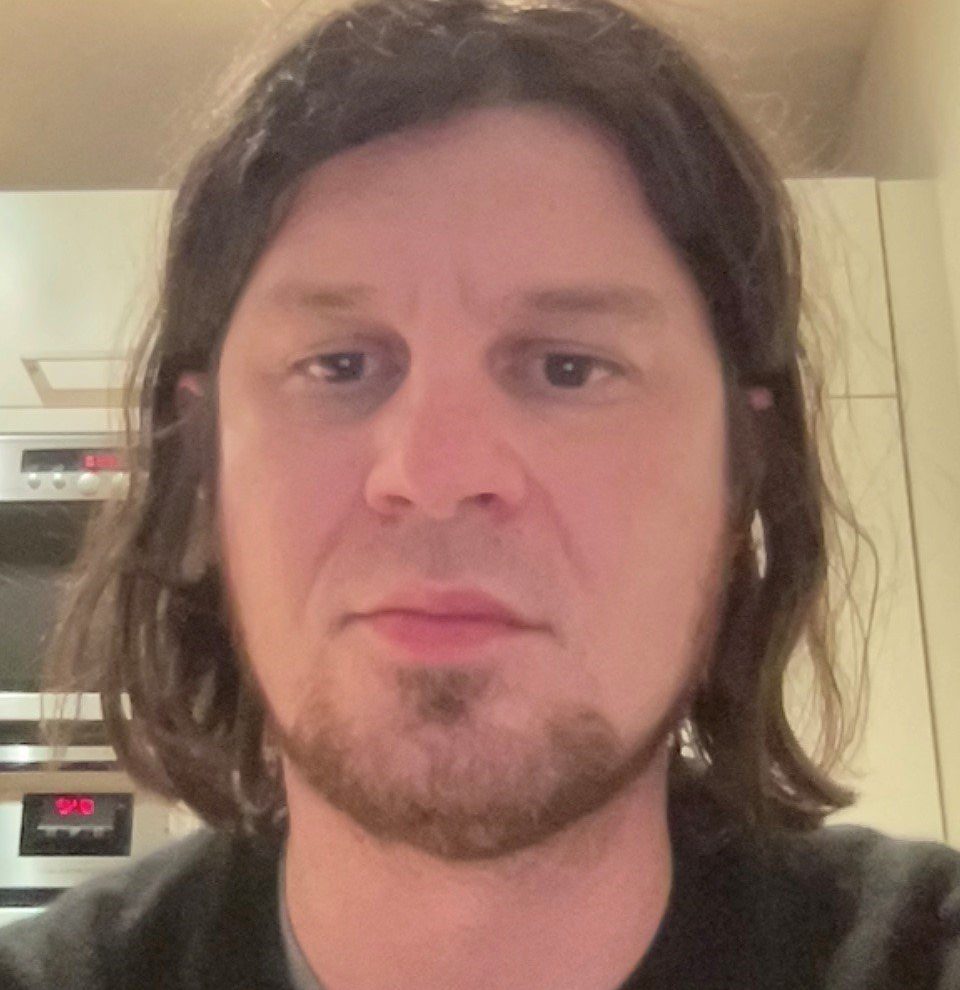 Vive Le Rock were ushering in the festive season with an impressive mid-week five band bill at London's The Water Rats.
Read More »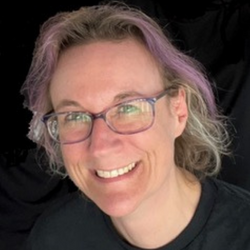 'Usually found jumping around down the front at gigs, I also relish taking photos and videos, singing, speaking with fellow music fans, and asking musicians the questions nobody else does  Writing about my favourite bands and connecting with people who love music too keeps me more-or-less sane  I've worked for over 25 years at a video production company, mainly filming live music events, therefore I have an additional backstage perspective!'