The debut LP, Rat Beat, is out now on Epitaph Records.
have dropped their debut album 'Rat Beat' via Epitaph Records. An impressive lineup of punk rock lifers, Beach Rats  is comprised of vocalist Ari Katz (Lifetime), guitarist Pete Steinkopf (Bouncing Souls,) bassist Bryan Keinlen (Bouncing Souls,) guitarist Brian Baker (Bad Religion, Minor Threat) & Danny Windas on drums. Not wanting to take themselves too seriously, the band formed merely over a love of the genre. These are veterans of hardcore punk having fun and trying to replicate the feeling and sound of what it was like to make punk music in the '80s.
"You're gonna get authentic punk and hardcore from BEACH RATS because we are all from the '80s," Bryan Kienlen comments. "It's literally taking it back to some of our biggest influences like Negative Approach and Poison Idea, And of course, Minor Threat."
Beach Rats came to be as each member found themselves settled in the beach community of Asbury Park, New Jersey. The crew started up when Pete, Bryan and Ari performed punk covers together for the first time at the funeral for Vision front man, Dave Franklin. After releasing an EP in 2018 and performing a slew of high-energy shows, the global pandemic gave the band a reason to get back to recording. The majority of the songs on Rat Beat were conceptualized and rehearsed in the basement of Brian Baker's home and then tracked by Eric Bennett at Lakehouse Studios in only one day.
Baker recalls, "We'd go down in the basement, put on masks, open the windows and we could play – within CDC guidelines! We couldn't go to dinner at each other's houses but we could practice."
From the kick-off of "Bikes Out" and "Dress for Sick Sesh" to the roughshod melodicism of "Clorox Boys" or "Heavy Conversation" Rat Beat is an in-the moment snapshot of the five members' distinct styles with no self-editing or second guessing. "The song 'Summer's End' sums up a lot of what was going on for us when we were recording," admits Ari Katz. "It was the end of the season which coincided with a lot of things that were ending in my life. It was fun to weave in that kind of imagery. Closing the beach, the town, switching over from the summer people to the faces you see in the winter and how that mirrors what was going on personally. In that sort of in-the-moment-ness of BEACH RATS, there's an undeniable honesty."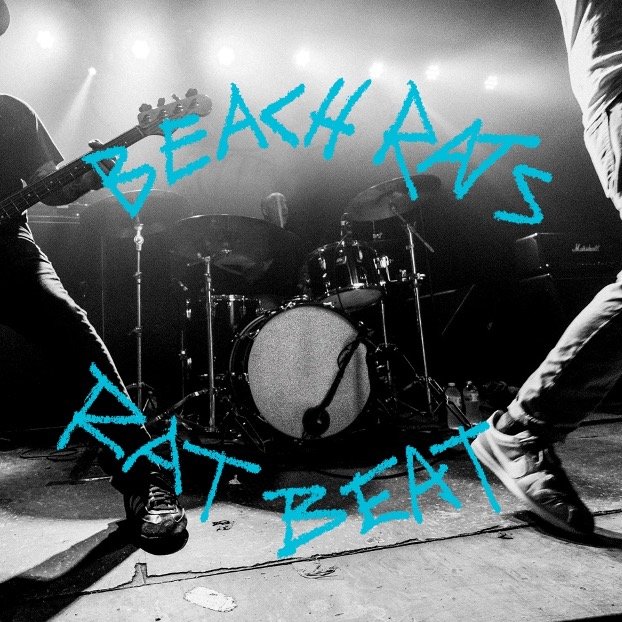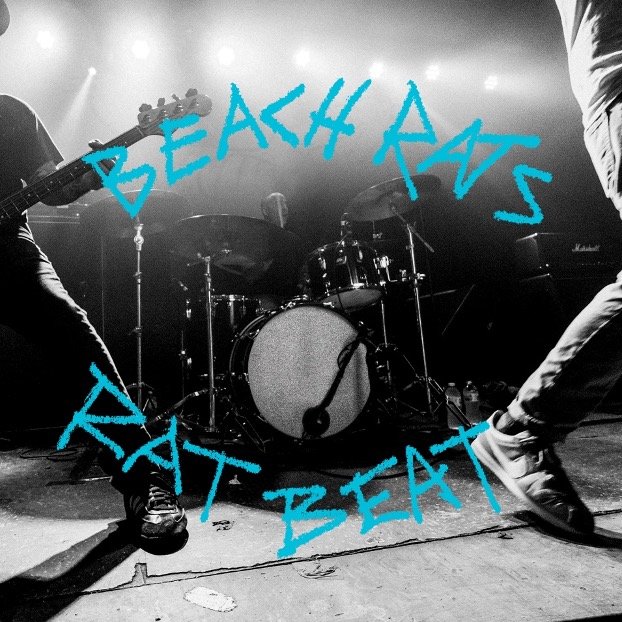 'Rat Beat' Tracklist
1.) Bikes Out
2.) Dress For Sick Sesh
4.) Rat Beat
5.) Summer's End
6.) Saturday
7.) Clorox Boys
8.) Words
9.) Blown To Bits
10.) She Was A Goner
11.) Beach Talk
12.) FU Dad
---
Follow Beach Rats On Socials
---
Need some more punk in your life?