A captivating autobiography that explores Murray's rise to fame and lasting impact on punk to be published September 14
Pauline Murray's autobiography, "Life's A Gamble," takes readers on a captivating journey through her life as a punk rock icon. From her humble beginnings in a small mining village in northern England to her rise to fame in the music industry, Murray's story is a must-read for those seeking inspiration and a glimpse into the world of punk.
The book explores Murray's early encounters with the Sex Pistols, which ignited her passion for punk music, and her role as the frontwoman of Penetration. With candidness and authenticity, she shares the triumphs and challenges she faced while navigating the music industry and leaving a lasting impact on the punk movement.
"Lifes A Gamble" sheds light on Murray's transformation from a young aspiring artist to a respected figure in the post-punk scene. With the support of the Invisible Girls, she explored new musical territories and even established her own music label, Penetratso, in 2001.
Illustrated with a wealth of unseen photographs and supplemented by Murray's teenage diaries, interviews, and personal archives, the autobiography provides an intimate and vibrant portrayal of her life and artistic journey. It offers readers a unique insight into the mind of a creative genius and a punk rock legend.
Through the pages of "Life's A Gamble," Murray paints a clear picture of her creative evolution and the profound impact music has had on her life. Her unwavering punk vision serves as an inspiration to aspiring musicians, highlighting the resilience and tenacity required to thrive in the industry. Readers will be captivated from start to finish, unable to put the book down.
Helen McCallum from OMNIBUS PRESS hails "Life's A Gamble" as essential reading, applauding its engaging narrative and Murray's unwavering punk spirit. The book stands as a testament to the transformative power of music and its ability to shape lives. Music enthusiasts and punk fans alike will find this autobiography a compelling and enlightening addition to their reading list.
Pre-order from here 
Need more Punk In Your Life?
New Releases
Problem Patterns drop empowering single 'Letter of Resignation' via new label home Alcopop! Records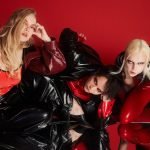 New Releases
Band Unveils Title Track as Final Single Ahead of Album Release, Accompanied by Self-Made Music Video
Punk News
Frenzal Rhomb Takes Over Iconic Aussie TV Music Show 'Rage' For What Promises To Be a Punk-Rock Extravaganza!
<div class='heateor_sss_sharing_title' style="font-weight:bold"
Read More »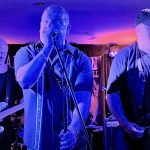 Punk Features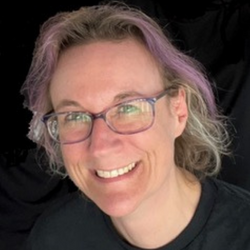 New punks on the London block Denizens played their 2nd ever gig in West London on Saturday, showcasing their debut EP 'Mind Control'. Punktuation's Ruth
Read More »
New Releases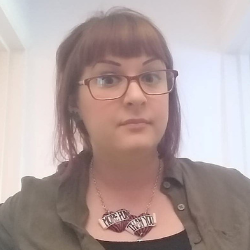 UK ska punk stalwarts Random Hand are back with the announcement of a new album later this year and a new single- 'Lifejackets'- out now!
<div
Read More »
Punk Festivals
As Punktuation continues its coverage of some great punk festivals, we were there for Punk On the Peninsula, in the beautiful Scottish countryside!
<div
Read More »
Punktuation Magazine For All Your Daily Punk News, Features, Interviews, Lifestyle and more!