In April of 2020, Jimmy Webb, the owner of the iconic Punk Fashion store I Need More, and longtime manager for Trash & Vaudeville sadly died of cancer.
Vogue called Webb the "reigning Mayor of St. Marks Place" and "punk rock's unofficial shopkeeper." However, Jimmy was so much more than just a salesman; he was a popular and much-loved figure in the Lower East Side neighbourhood, a caring and friendly soul with a contagiously beaming smile that spread joy to everyone he met.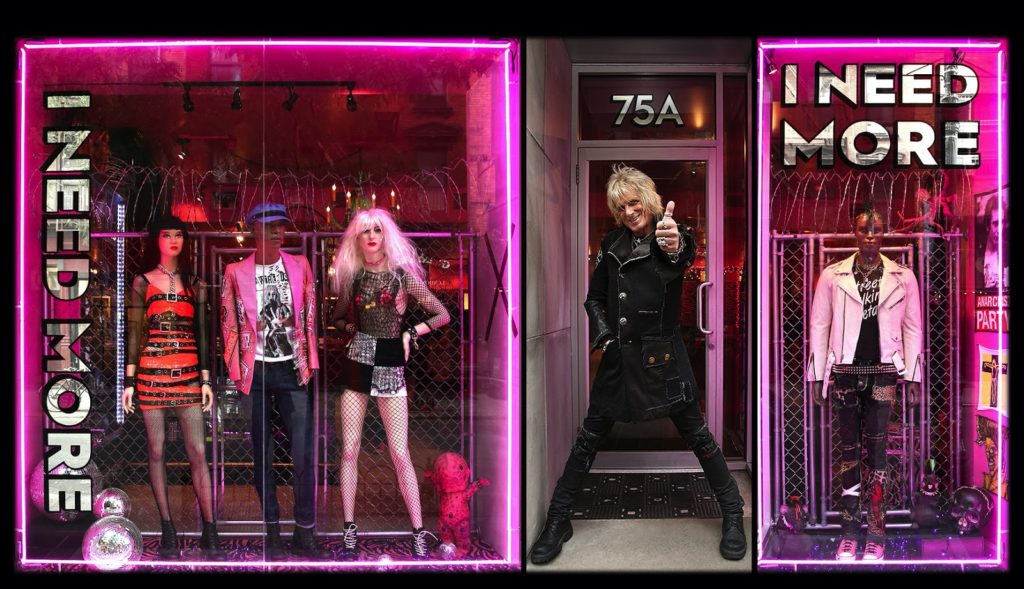 Webb was a compassionate punk rock guardian angel, and now his personal art collection is about to benefit those whom he had a life-long affinity with. In an exciting announcement, Morrison Hotel Gallery says that the profits from a special legacy estate sale will be benefitting not-for-profit charity Road Recovery.
Road Recovery is "dedicated to helping young people battle addiction and other adversities by harnessing the influence of entertainment industry professionals who have confronted similar crises and now wish to share their experience, knowledge, and resources."
Morrison Hotel Gallery's incredible Jimmy Webb collection includes over 85 artefacts including rare posters and framed Max's Kansas City menus to personally-signed prints gifted to Webb by mates like Iggy Pop, Debbie Harry, Bob Gruen and Ronnie Spector, to name but a few!
Morrison Hotel Gallery is the world leader in fine art music photography representing over 125 of the most highly acclaimed music photographers – those who made, and continue to make, an indelible mark on music culture with photographic portrayals of the industry's most influential artists.
The exhibition opened on Tuesday, December 8 so if you're in the neighbourhood wander down to the gallery and check it out!
---
If ya liked this article, you might enjoy…
Punktuation Magazine For All Your Daily Punk News, Features, Interviews, Lifestyle and more!