Prepare yourself Europe and Australia, UK punk powerhouse, Punk Rock Factory are bringing their special brand of classic covers to your shores.
Love 'em or hate 'em you can't deny that the punk covers band Punk Rock Factory is a phenomenon. Their tongue-in-cheek covers  have made them more than a little popular; so much so, they're headed out on a five month world tour that takes in the UK, Europe and, for the very first time, Australia.
Since their arrival via their YouTube videos in 2019 the band have cultivated a massive online following, which was taken to new heights the following year in 2020 with the release of their hilariously titled second album, 'A Whole New Wurst' an album that injected a punk attitude into a whole pile of sickly Disney tunes.
Their live debut at the legendary Bloodstock Festival in 2021 was, according to the band, a baptism by fire, but earned the a whole new fan base. The ensuing UK tour was a near sell-out affair, and their appearances at Slam Dunk and Download Festivals, cemented their own unique brand of punk a festival 'must-see'.
Their extensive 2023 tour coincides with their sixth album, a punk rock homage to the magic of stage and screen, entitled 'It's Just A Stage We're Going Through'
Check out the dates of their tour below.
July 27, 2023
Inverness, United Kingdom
Belladrum Estate
July 29, 2023
Carlisle, United Kingdom
Brickyard
September 21, 2023
Brisbane, Australia
The Brightside Brisbane
September 23, 2023
Melbourne, Australia
Stay Gold
September 24, 2023
Sydney, Australia
Crowbar
October 19, 2023
Bristol, United Kingdom
SWX
October 20, 2023
Glasgow, United Kingdom
O2 Academy Glasgow
October 21, 2023
Newcastle Upon Tyne, United Kingdom
Newcastle University Students' Union
October 22, 2023
Sheffield, United Kingdom
O2 Academy Sheffield
October 24, 2023
Norwich, United Kingdom
Epic Studios
October 25, 2023
Brighton, United Kingdom
Concorde 2
October 27, 2023
Oxford, United Kingdom
O2 Academy Oxford
October 28, 2023
Leeds, United Kingdom
Stylus
October 29, 2023
London, United Kingdom
Islington Academy
November 1, 2023
Southampton, United Kingdom
1865
November 3, 2023
Manchester, United Kingdom
O2 Ritz Manchester
November 4, 2023
Birmingham, United Kingdom
O2 Institute
November 23, 2023
Tilburg, Netherlands
Poppodium 013
November 24, 2023
Amsterdam, Netherlands
Melkweg
November 25, 2023
Essen, Germany
Don't Panic
November 27, 2023
Hamburg, Germany
Logo Musik & Bier GmbH Veranstaltungsservice
November 28, 2023
København, Denmark
Beta2300
November 29, 2023
Hannover, Germany
Bei Chez Heinz
December 1, 2023
Munich, Germany
Backstage Halle
December 2, 2023
Leipzig/Engelsdorf, Germany
Hellraiser-Leipzig
December 3, 2023
Dresden, Germany
Club Puschkin
December 4, 2023
Praha 1, Czech Republic
Rock Café
December 6, 2023
Milano, Italy
Legend Club
December 7, 2023
Baden, Switzerland
Werkk Kulturlokal Baden
December 8, 2023
Stuttgart, Germany
Kulturquartier
December 9, 2023
Frankfurt, Germany
Nachtleben
December 10, 2023
Cologne, Germany
Gebäude 9
Follow Punk Rock Factory on Their Socials
Need more Punk In Your Life?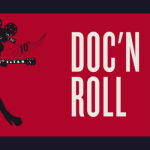 Punk News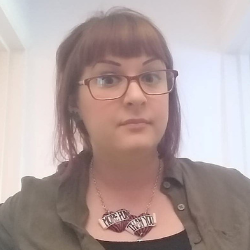 In it's 10th year, the Doc'N Roll Film Festival is celebrating a decade of inspiring, entertaining and vital films about the musicians we love.
Read More »
Punktuation Magazine For All Your Daily Punk News, Features, Interviews, Lifestyle and more!