Statement Streetwear clothing that stands for something besides looking cool
San Francisco based Artist & Fashion Designer Alisha Amnesia founded Punk Majesty in 2014 and Punk Majesty Streetwear in 2021. Her brands are punk-inspired designer fashion with the ethos of empowerment and inclusion, and they care about the planet! They fuse punk design elements with a nod to high fashion and streetwear and produce ethically and eco-consciously to be as sustainable as possible.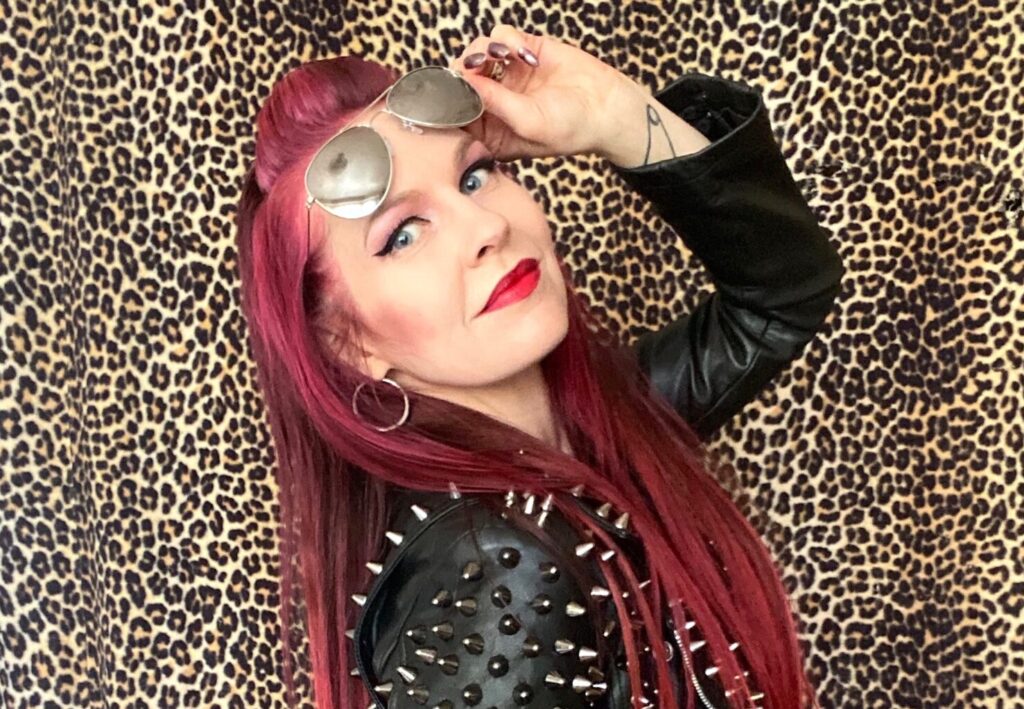 Alisha conceptualized the line when everyone was living 24/7, in their casual clothes while things were in lockdown. Amnesia set out to design casual streetwear that fuses high fashion and punk elements. She was inspired to make everyday clothing that makes a statement while still feeling dressed up. Punk Majesty will gain you compliments, even on the grocery aisle or while walking the dog.
Being an artist living in one of the most expensive cities in America, price point and accessibility is also important to Alisha. Not wanting to produce clothing she wouldn't be able to afford herself, she worked to keep the price points under $115 per item.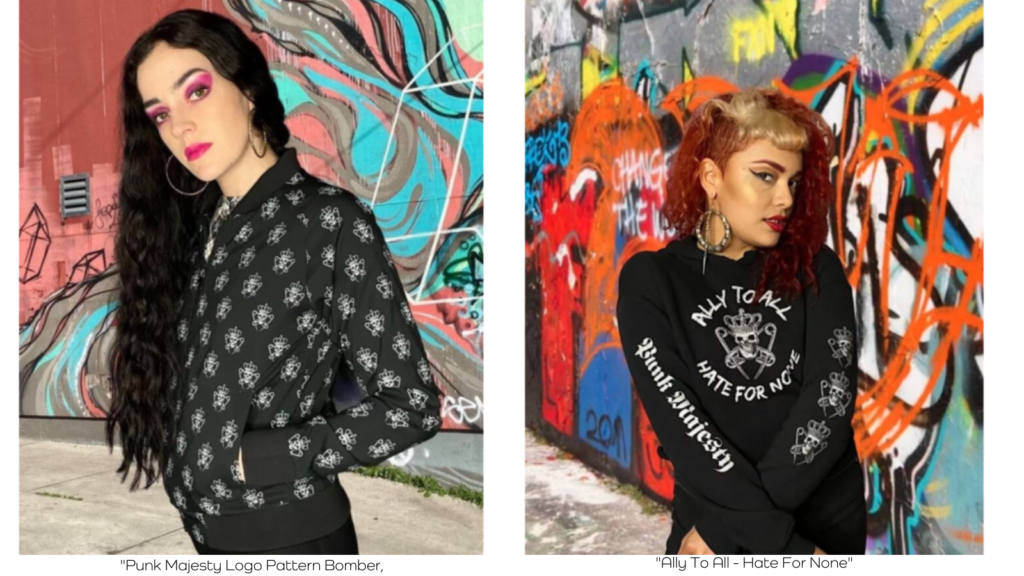 Her designs show a whimsy, yet accessible salute to inspirations of high fashion designers like Stephen Sprouse, Vivienne Westwood, John Paul Gaultier and Gucci, while staying true to her ethos and values of empowerment, inclusion, and being as sustainable as possible. One of her debut collections is "Empowering Graffiti," featuring empowering statements to keep us going in hard times.
To ensure the brand is not contributing to global waste, all products are handmade to order and crafted with the highest quality, ethically sourced materials. More details can be found here.
The brand is built on a passion for Music, Art, DIY culture, making a statement, and fighting the status quo. It is ANTI-Fast fashion, female-owned, designing for all genders, even having kid's items.
Support a DIY punk, a local artist, and a one-woman, female-owned small business. Take pride in saying you knew about her before she blew up!
Check out the Punk Majesty Streetwear website, subscribe for updates and discounts.

---
Support Punk Majesty Streetwear and follow for more…
---
More From your favourite Punk Mag
Punktuation Magazine For All Your Daily Punk News, Features, Interviews, Lifestyle and more!