Punk Legends FEAR lead a pack of punk icons that includes, UK Subs, 999, Skids, Anti-Nowhere League, The Vibrators, The Queers, D.I., and Peter and The Test Tube Babies, as they release the first single off new AC/DC Tribute LP
Witness the explosive collision of punk rock and hard rock as punk legends FEAR and a lineup of international hellions unleash a shocking new spin on beloved AC/DC tracks. 'High Voltage Punk' is a raw and electrifying collection of brand new recordings, featuring iconic punk veterans from the US, England and Scotland. Brace yourself for punk-infused renditions of AC/DC classics like 'Dirty Deeds Done Dirt Cheap,' 'Hell's Bells,' and 'You Shook Me All Night Long,' cranked up to 11 and injected with a heavy dose of punk rock energy.
Leading the charge is the legendary FEAR, unleashing their hardcore punk roots and metal-inspired edge on their ferocious rendition of 'Dirty Deeds Done Dirt Cheap.' Fronted by the charismatic Lee Ving, FEAR delivers one of the most explosive and electrifying performances of their illustrious career, reminding us why they remain punk icons to this day.
Prepare for an onslaught of singles leading up to the digital and CD release on June 30, followed by the vinyl release on July 14. Brace yourself for the punk rock revolution that is High Voltage Punk!
TRACK LIST:
Live Wire – Peter And The Test Tube Babies
Dirty Deeds Done Dirt Cheap – Fear
Jailbreak – 999
Hell's Bells – UK Subs
Big Balls – Dwarves
Problem Child – Flipper
It's A Long Way To The Top (If You Wanna Rock 'N' Roll) – Anti-Nowhere League
You Shook Me All Night Long – The Queers
TNT – The Skids
Rocker – The Vibrators
Shake A Leg – D.I.
Highway To Hell – Angry Samoans BONUS TRACKS
Thunderstruck – The Members
Back In Black – Chesty Malone & The Slice 'Em Ups
Follow FEAR on Their Socials
Need more Punk In Your Life?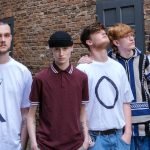 New Releases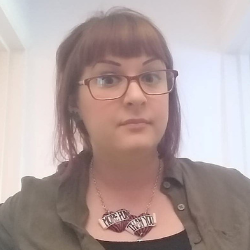 Hull's Ketamine Kow release a new single that's a gesture of hope and solidarity to the LGBT community.
Read More »