Bob Biggs, founder of one of the most influential punk rock labels of our time has died at age 74 after a long battle with Lewys body dementia.
Biggs launched Slash Records in 1978, developing the label, an offshoot of a punk rock fan magazine, that touted the hard-edged acts that poured out of the Hollywood basement club the Masque in the late '70s. The first release on the label was a three-song 7-inch by the Germs titled Lexicon Devil. In 1979, Slash released its first LP, the Germs' raucous LP "(GI)," produced by former Runaways guitarist Joan Jett.
"I wouldn't put out a record I didn't find some merit in. I put out records I think are necessary and the challenge of getting a mass audience to agree they're necessary is what's fun for me." Bob Biggs

Tweet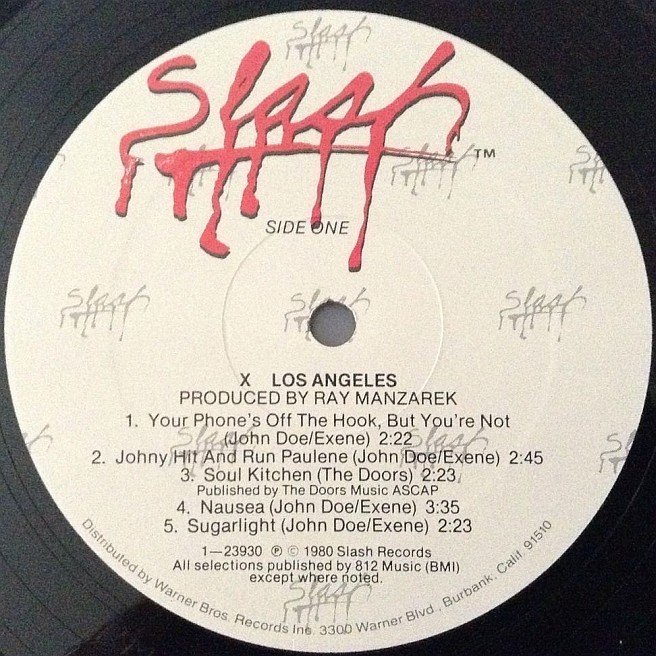 Their impact on punk music through this time was momentous with a string of notable recordings issued by the label, including X, Dream Syndicate, Faith No More, The Blasters, Violent Femmes, Fear, The Germs, L7, and Los Lobos.
Slash continued to thrive and along with it's subsidiary Ruby Records, maintained a steady industry standing throughout the 1980's. The label issued Faith No More's A Small Victory in 1992, plus several other records by BoDeans, L7, and Grant Lee Buffalo. After Warner subsidiary London Records bought the label in 1986, Biggs continued to lead the label until its closure in 2000.
Tributes have been pouring in "RIP, Bob Biggs," Faith No More bassist Bill Gould wrote on Twitter. "Much love to all the folks who shared the Slash experience with me. It was madness and I am grateful!"
On his Facebook page, former Blasters guitarist-songwriter Dave Alvin called Biggs "a very charming, visionary rascal. He was a great painter/artist, a high concept mover and shaker as well as a smooth, slightly shady jive-talker with a brilliant and insightful ear for musicians/bands/trends on his label, Slash Records. I have to add that he gave us Blasters a chance when no other label would."
In 2003, executive Roger Ames, who owned the rights to the Slash name, relicensed the use of the name Slash back to Bob Biggs, who then relaunched the label. It now exists as a reissue label.
Biggs also directed several music videos and documentaries on his bands.
Biggs spent his later years working in a spacious studio adjacent to his hilltop home on an 80-acre spread in Tehachapi. His artwork appeared on the cover of Swans' 2014 album "To Be Kind."
Our thoughts go out to Bob Biggs family during this time.
Main Photo: Randy Haecker @PrimeMoverMedia
Everyone should have a soundtrack playing loudly in the background of their life. I was born moshing to my own beat and have never swayed from my love of music. Spreading my passion through the written word is my soul's purpose. My punk heart beats loudly with the rhythm of my rock soul. I plan to continue to mosh like no one gives a shit.
Click on Tracey's photo for more of her articles!