UK radio show champions mental health for punks, sets off on Australian tour across three cities.
UK's Punk AF radio hosts, Paul Hammond and his daughter Jessie, are heading to Australia this July for a punk extravaganza! They'll host three gigs across Sydney, Brisbane, and Melbourne, featuring 16 incredible bands.
Dubbed 'Punks For Mental Health,' these events are all about giving back, with proceeds going to Lifeline Australia.
Punk AF Radio took off during the COVID-19 pandemic and now reaches a global audience, broadcasting on 22 stations worldwide. They've got punk covered from the UK and the USA to Canada, New Zealand, Hong Kong, Spain, France, and Austria. Plus, catch their live worldwide broadcast every Friday on Mixcloud.
July 15th – Sydney Moshpit
Bands – Topnovil, Crash & The Crapenters, The Dark Clouds, The Strike Outs,
July 22nd Brisbane – Tomcat
Bands – Serial Killer Dinner Party, Dadfight, Kombi Killers, Square Tugs, Buckled, The Dangermen, Tokyo Beef
July 29th Melbourne – Bendigo Hotel
Bands – In The Esky, The Half Pints, All Hope Remains, Forklift Assassins, Vicious Blonde.
New Releases
Problem Patterns drop empowering single 'Letter of Resignation' via new label home Alcopop! Records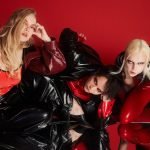 New Releases
Band Unveils Title Track as Final Single Ahead of Album Release, Accompanied by Self-Made Music Video
Punk News
Frenzal Rhomb Takes Over Iconic Aussie TV Music Show 'Rage' For What Promises To Be a Punk-Rock Extravaganza!
<div class='heateor_sss_sharing_title' style="font-weight:bold"
Read More »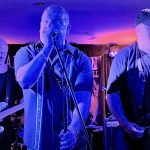 Punk Features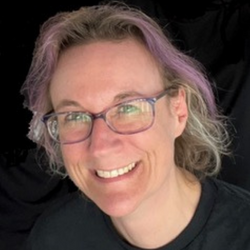 New punks on the London block Denizens played their 2nd ever gig in West London on Saturday, showcasing their debut EP 'Mind Control'. Punktuation's Ruth
Read More »
New Releases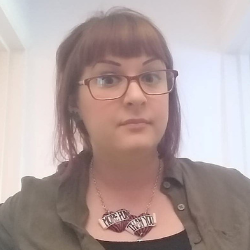 UK ska punk stalwarts Random Hand are back with the announcement of a new album later this year and a new single- 'Lifejackets'- out now!
<div
Read More »
Punk Festivals
As Punktuation continues its coverage of some great punk festivals, we were there for Punk On the Peninsula, in the beautiful Scottish countryside!
<div
Read More »