Aussie emo punk stand-outs deliver another soul-stirring anthem
The intoxicating new track from Newcastle quintet PSTCRDS explores the ideas and emotions surrounding a failing friendship.  As the tune twists and turns, it evokes a sense of dejection whilst simultaneously clinging to feelings that are no longer reciprocated, despite continued efforts. "Eventually, you can only try for so long to keep someone in your life who doesn't want to be there," says the band.

Produced, mixed and mastered by Chris Lalic (Windwaker, The Last Martyr), latest single 'What We Dwell On' is accompanied by a dynamic music video directed by Crow River Visuals (Paperweight, Terra).

Formed in early 2019, PSTCRDS line-up consists of Stove Reid (vocals), Henry Holzberger (guitar), Tom Pockett (guitar/vocals), Brad Reid (bass/vocals) and Jack Stewart (drums). Together the band blend traditional pop-punk sensibilities with a mix of emo and metalcore influences. The group dropped their debut EP, This Place Or Our Pace, in May 2021. The EP was described as capturing, "The youthful essence of pop punk perfectly, whilst adding rebellious grit and staying current to today's scene."

The five-piece followed up with two-track release, System Overload, in September 2021. Triple j Unearthed's Dave Ruby Howe expressed, "These big melodic punks have added a bit of gnarly skater bite to their sound here."
To date, PSTCRDS have warmed up stages for artists to the likes of Windwaker, Rumours, Reside, Ocean Sleeper and more. The band set off on their first successful headline run mid-last year.
PSTCRDS are currently flaunting their new tune live across the East Coast as part of their 'Typical Emo Sh*t Tour' in collaboration with Sydney metalcore group, Synge. The band have already listed Brisbane, Central Coast, and Canberra. They still have sets in store for Adelaide, Melbourne, Singleton, Sydney, Wollongong and Newcastle.
What We Dwell On is streaming now.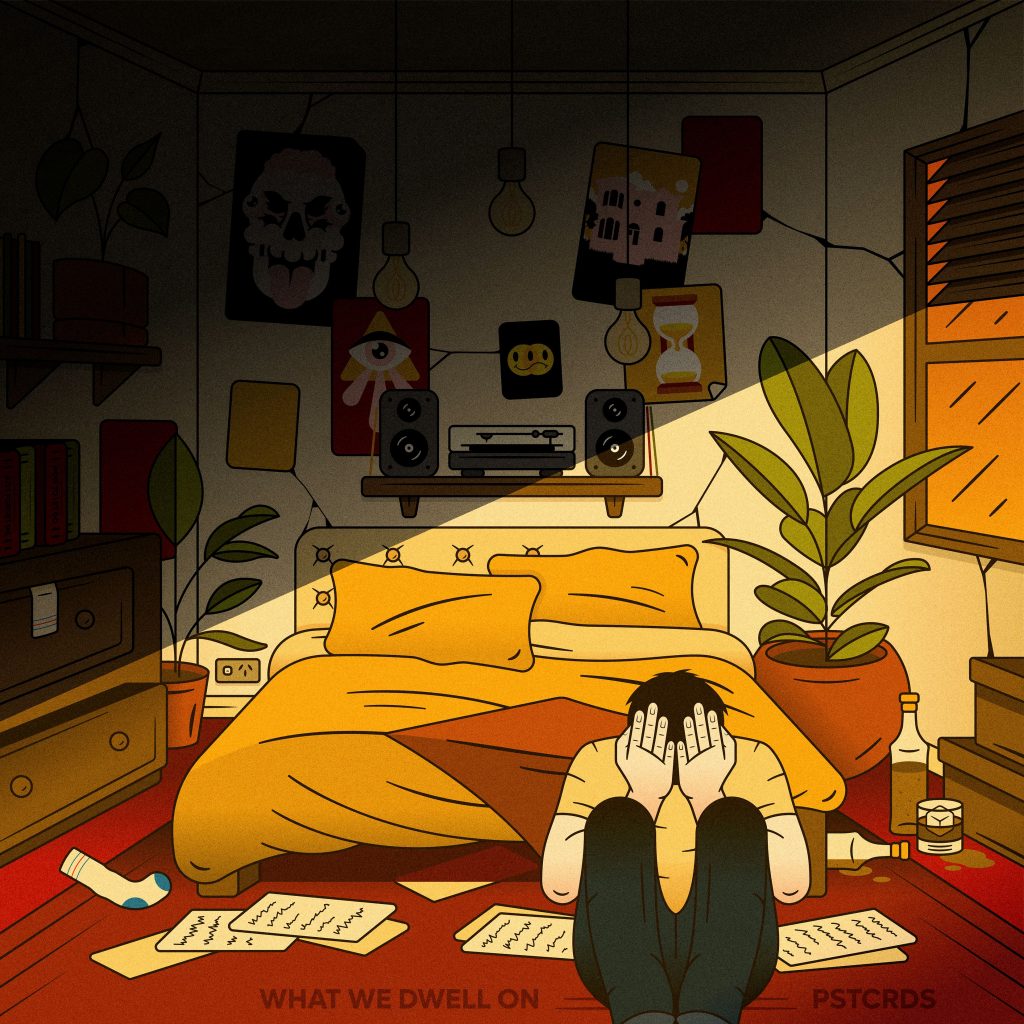 ---
Follow PSTCRDS on their socials
---
Need more punk?
Punktuation Magazine For All Your Daily Punk News, Features, Interviews, Lifestyle and more!