The legendary 1980's London group release a three-track EP called Forever – and it's brilliant! 
The UK 'mutant-psycho-punk-blues' band Folk Devils have re-formed and just announced that a new EP drops on September 18th – the first new music from the boys in 33 years! Old live favourite Ink Runs Dry is sandwiched by new compositions Forever and My Slum Soul.
Originally managed by Ray Gange, star of The Clash's film Rude Boy, the Folk Devils first single Hank Turns Blue was recorded for £180 (allegedly the bands combined dole money) and released on the label Ganges Records and distributed through Rough Trade. It reached number three in the indie charts in 1984 and sat there for six weeks being kept off the top spot only by New Order and Depeche Mode.
The band notched up an impressive three John Peel sessions and also opened for The Fall, The Gun Club, Nick Cave and the Bad Seeds and Screaming Blue Messiahs.
Founder members, guitarist Kris Jozajtis and bassist Mark Whiteley, reformed the group by recruiting members of a short-lived 1987 version of Folk Devils that included guitarist Nick Clift and drummer John Hamilton.
Together with singer Dave Hodgson they soon discovered they had created a well-oiled twin-guitar juggernaut that brimmed with the same restless, twisted blues that characterised the first and second iterations of the band from 1983-87 when they were fronted by the highly underrated and now sadly-departed singer/songwriter Ian Lowery, who died in 2001. Hodgson, a fellow transplant from the North-East, had known Lowery in the early 80s prior to Folk Devils, when the two were in their respective post-punk bands Ski Patrol and Parting Shots.
On the reunion and new music Mark Whiteley said: "After a few decades apart we decided to do one gig to celebrate the release of our anthology. It went well, we enjoyed revisiting our old material and the addition of a second guitarist gave the whole thing a raw, visceral, well-crafted energy.?
"Dave fitted in well, taking on a monumental task of filling Ian's shoes and smashing it out the park.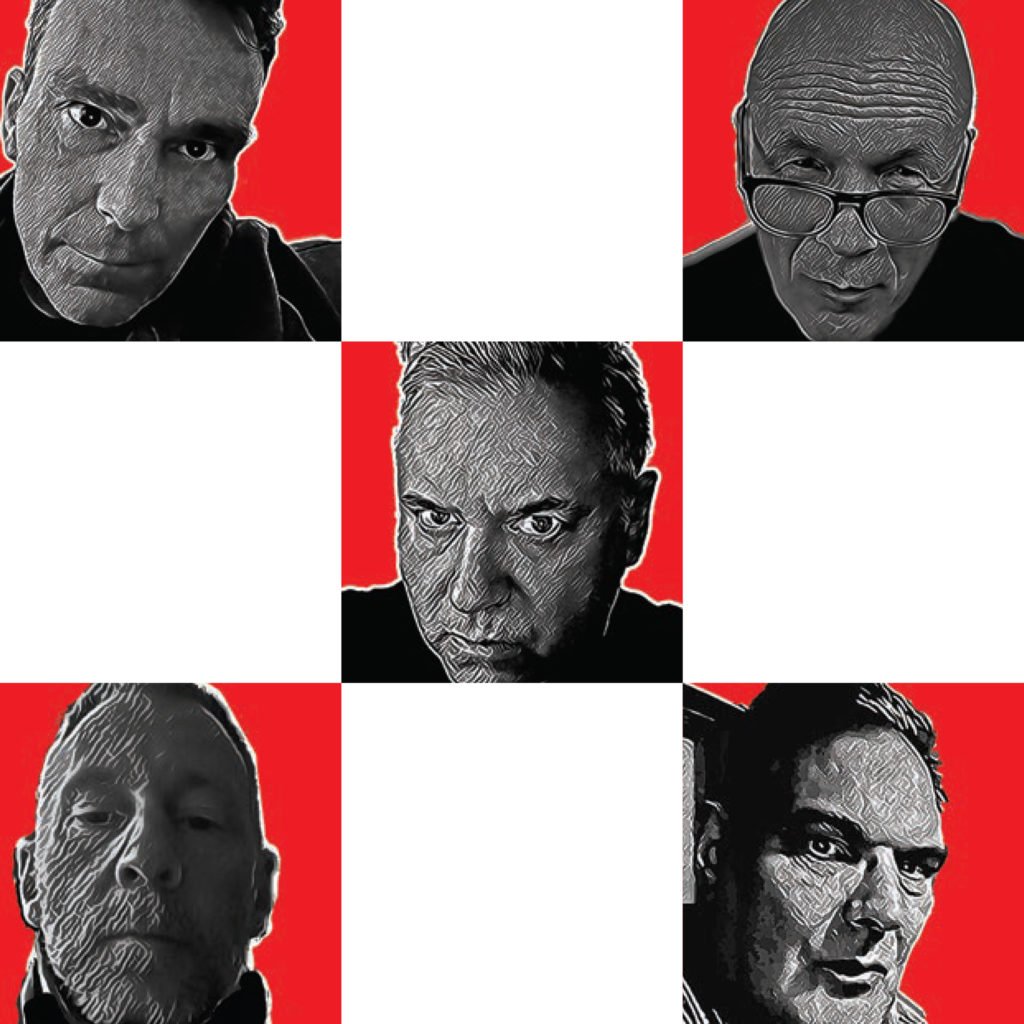 "Forever" is a song about isolation, betrayal, anger at a lost love and a world of venal greed.?Its thematic twin "My Slum Soul" is a kind of fever-dream apparition that may well find the core of its neurosis in the modern- day political climate.
"Both songs wrestle with the erosion of trust, shattered lives, consumed and excreted by a world that's forgotten its soul, a world that patently does not give a fuck".?
Guitarist Kris explains the band's punk roots: "Every Folk Devil was influenced by punk. The first generation of punk acts, both British and American, opened-up the practical and creative possibilities of music for malcontents like us.
"But as much as we all loved and sought out the excitement, attack and intensity of punk rock, we were never a 'punk band'.
"Our inspirations and reference points were far more diverse, and we were always arguing about what we should all be listening to.
"The sound of the band has always cohered around Mark's bass playing which seems to me to channel the drive and precision of The Stranglers' JJ Burnel, the brute force of Lemmy and the funk of Youth-era Killing Joke to function as a lead instrument in its own right."
On the re-recording of "Ink Runs Dry" Kris Jozajtis notes: "It's a classic Folk Devils song with a brilliant lyric by Ian.?So it's an acknowledgement?of the debt we owe him, a nod of respect to one of the?great unsung talents of rock 'n' roll.?
"It always felt like a 'BIG' tune to us; Yet despite there being two pretty decent radio session versions of it available, there's always been a sense of unfinished business because "Ink" had never received the full studio treatment the song deserved.?
"I think the new, turbo-charged twin guitar version puts that right."
So what might the future hold for Folk Devils?
"The songs will hopefully still speak to malcontents like ourselves, who are both fascinated and appalled by what we might encapsulate as 'the human condition,' said Kris.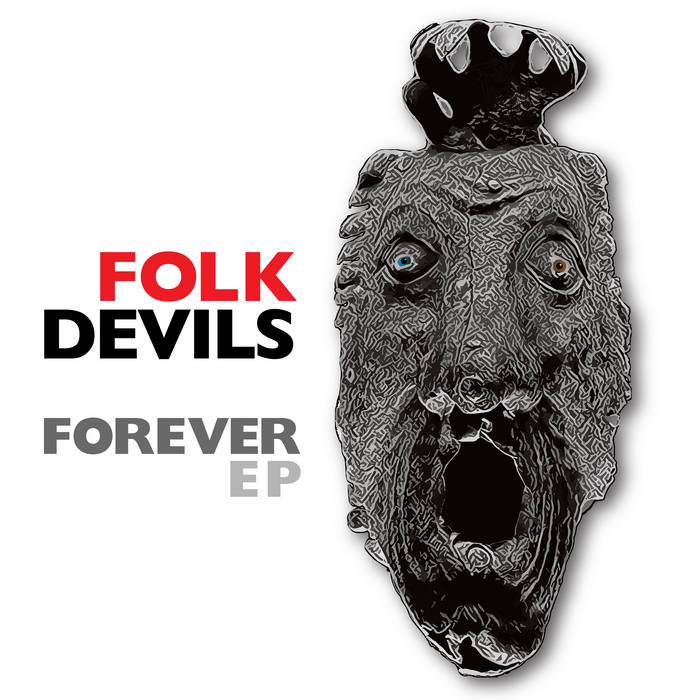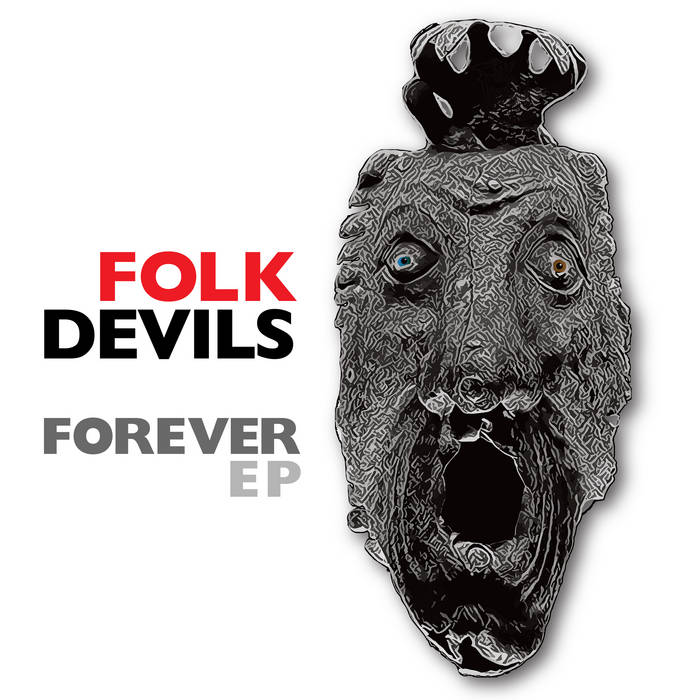 "The dark humour and mordant wit that characterised Lowery's lyrics is still intact I think, and despite the inevitable encroachments of age we haven't really lost the dissatisfaction and anger that we tried to articulate in words and music back in the '80s.
"So we're likely to continue making a mighty and righteous racket, both live and on record, as long as anyone cares to listen."
Forever EP lands on 10" Vinyl and Digital on 18 September, 2020 via Optic Nerve Recordings.
---
More Folk Devils
---
I'm Roger Kasper, 55. A punk since October 77 when the Stranglers rocked Top of the Pops with No More Heroes. Journalist since 1983 with stints on national newspapers and magazines and editor of local papers. I'm Gravesend born and dragged up I keep poultry, garden, run and generally make a nuisance of myself!