Ahead of the April 29 release of their sophomore EP 'The Sound Of What Went Wrong' the Brisbane-based band release another banger.
There's no doubt that adored pop-punk rockers Waxflower have been making a huge impact in the lead up to their sophomore EP The Sound Of What Went Wrong – out Friday April 29th via Rude Records – with the band today releasing the final taste of what is to come with yearning new single 'Misaligned Love'. Featuring the enthralling vocals of indie pop/rock songstress Sydney Sprague.
'Misaligned Love' is about a love connection that can never quite come to fruition, although the stars have certainly aligned for the collaboration between Waxflower and Miss Sprague, and we're so grateful for it! 
"Having the wonderful Sydney Sprague feature on this track was an incredible honour & she really helped to elevate 'Misaligned Love' to a place that we couldn't, without her," explains drummer Daniel Seymour. 
"We've been huge fans of hers for a couple of years now, so when the opportunity arose with 'Misaligned Love', we reached out to her to feature and thankfully she agreed! She's just finished touring with Jimmy Eat World & Dashboard Confessional, so no doubt she'll be over in Australia soon & we can finally celebrate this track together, in person."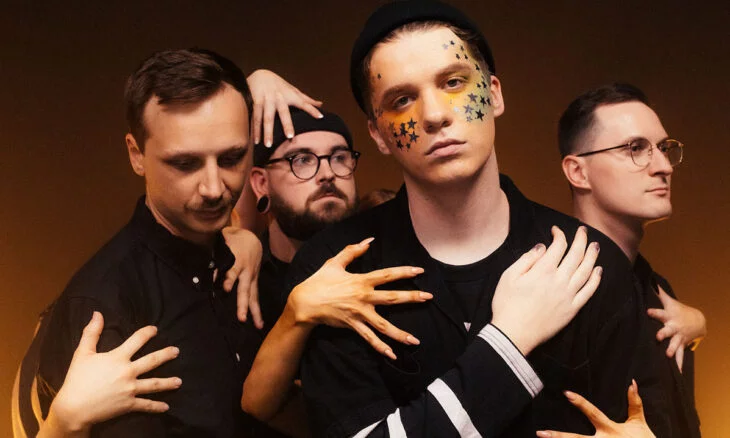 Bristling with a punk-infused longing that encourages the release of emotional turmoil through intense instrumental breakdowns and cathartic vocal deliveries, 'Misaligned Love' brings the frustration of missed opportunities to life, as lead vocalist Tristan Higginson explains: 
"'Misaligned Love' is about timelines that never merged. Two people having feelings for each other at different times in their life that never connected. It's about coming to terms that in a different timeline things could have been different, and having to mourn the loss of what you never actually had." 
Pre-save 'The Sound Of What Went Wrong' EP
ON TOUR WITH TROPHY EYES

Thursday March 24th – Eleven Dive Bar – Sunshine Coast
Friday March 25th – The Northern – Byron Bay
Saturday March 26th – Coolangatta Hotel – Coolangatta
Sunday March 27th – The Triffid – Brisbane
Friday April 1st – Torquay Hotel – Torquay
Saturday April 2nd – Pier Bandroom – Frankston
Thursday April 7th – Corner Hotel – Melbourne
Friday April 8th – Sooki Lounge – Belgrave
Wednesday April 20th – UC Refectory – Canberra
Thursday April 21st – Uni Bar – Wollongong
Friday April 22nd – Cambridge Hotel – Newcastle
Main Wax Flower Phot Mitch Lowe
---
Follow Waxflower on socials for more…
---
Need some more punk in your life?
Punktuation Magazine For All Your Daily Punk News, Features, Interviews, Lifestyle and more!